It's Beginning to Look a Lot Like an Xcellimark Christmas!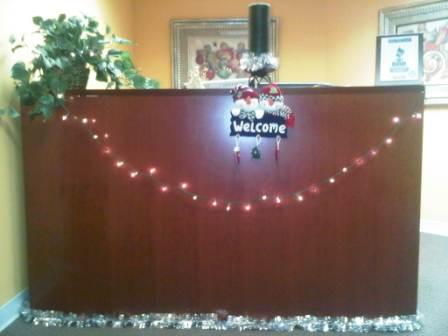 It's that time of year again and the 12 Days of Xcellimark Christmas are here. Every year since 2005, the Xcellimark office has come together to celebrate the holidays by decorating the office and participating in various events, games, and activities.
Kris, Rochelle and I have been busy little elves planning to make this year the best one yet. Here's what we have planned:
December 8 – Decorate the Office
We decorated the office in festive cheer. Visit our Facebook page for more pics.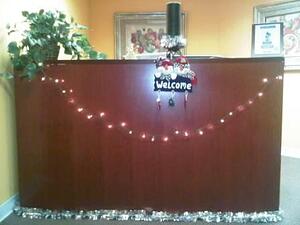 December 9 – Hot Cocoa & Egg Nog Day
Rochelle and I brought in hot cocoa and egg nog for the entire office to enjoy. Check out the pics on Facebook.
December 10 – Toys for Tots
Everyone in the office is bringing in a gift to support Toys for Tots. This toy drive is being headed up by Xcellimark's resident Marine, Kris Taff.

December 13 – Holiday Food Fest
Each employee brings in a dish to share family-style during lunch time.
December 14 – Xcellimark's Next Top Christmas Model
We're getting decked out in stylish holiday outfits and strutting our stuff for a chance to win the title of "Xcellimark's Next Top Christmas Model." Check out our pics on Facebook next week and cast your vote!
December 15 –A Christmas Story : Xcellimark Style
We don't want to spoil the surprise but you'll definitely want to check out our Facebook Fan page on this day for some unforgettable pictures.
December 16 – Christmas Around the World
We're taking a Christmas Around the World Quiz to learn how to say "Merry Christmas" in different languages. But employees have been warned – no using Google Language Tools to cheat!
December 17 – Annual Christmas Party
After work, we gather together to partake in food, fun and fellowship.
December 20 – Feliz Navidad! Day
Employees bring in treats such as queso dip and chips, tostones, flan and more. Que bueno!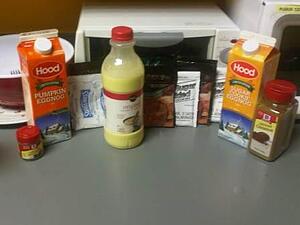 December 21 – Xcellimak Christmas Trivia Quiz
Our Xcellimark Christmas Trivia Quiz has been known to strike fear into the hearts of employees and clients alike. Do you have the guts to take it? Log onto our Facebook or Twitter page the day of to get a copy of the quiz. We'll post the answers later that day so you can see how you did. After you grade yourself, leave a comment on our fan page and let us know what your score was. You just might beat last year's winner Rochelle.
December 22 – Cookie Day
We bake up everything from chocolate chip to ginger snaps.
December 23 – Support Our Troops
Xcellimark appreciates the brave men and women who serve in the armed forces every day. One of the ways we show our support is by sending them a printed postcard. It's free and easy to do. Simply visit www.letssaythanks.com and you can do it to.
Our offices will be closed on Friday, December 24 for Christmas Eve. We'll reopen on Monday December 27.
Happy Holidays!
Team Xcellimark
Free Consultation
Get your free consultation with digital marketing & sales experts.
Get Started