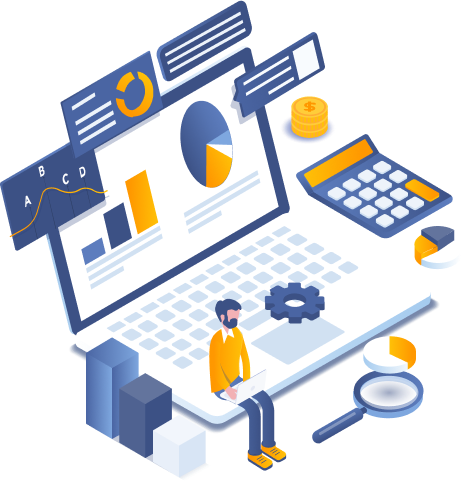 In today's digital world, much of your success depends upon incorporating the right digital resources, skills, and technology into your business.
But before you choose your technology, it is important to first identify your goals. Then you can find the right solution to overcome your challenges to reach your goals.

Attracting more website visitors?
Generating more quality leads?
Creating more sales opportunities?
Managing your sales pipeline?
Improving reporting and forecasting?
Increasing referrals and upsell opportunities?
Optimizing your marketing, sales, and customer services teams to perform as a coherent Revenue Operations (RevOps) team?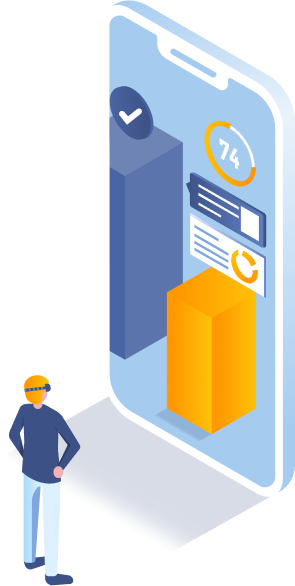 Common Goals
Common goals and challenges that require an effective digital solution
are typically broken down into five (5) key areas:

An Effective Digital Strategy to Help Achieve Your Goals

Methods to Attract Your Target Audience

Processes that Engage Your Leads to Close More Sales

Techniques that Delight Your Customers

Engagement with a Powerful and Easy-To-Use CRM Platform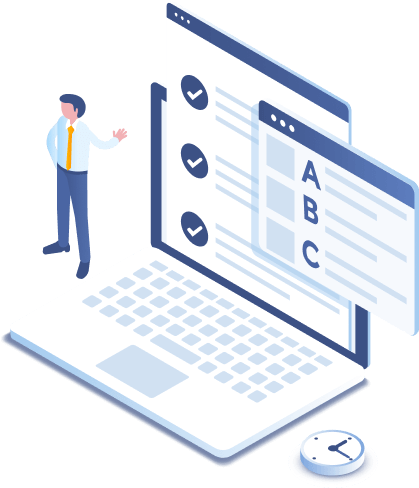 Transform how you reach, attract, and engage your target audience by educating and helping them instead of selling them.
Help them to understand how to solve their problems, overcome their challenges, and reach their goals.
Once you gain their trust and respect, there is a much greater chance they will become a customer of yours. Then make sure to deliver a delightful customer experience.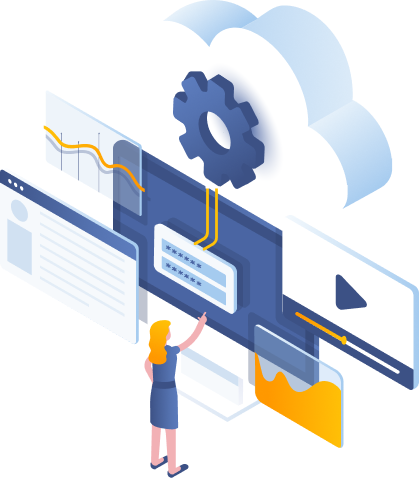 Your Revenue Operations Team
So, it's time to get rid of your marketing, sales, and customer service silos.
Help them to understand how to solve their problems, overcome their challenges, and reach their goals.
Through advanced CRM Technology, you can integrate your Revenue Operations team, allowing you toprovide a superior sales and customer experience.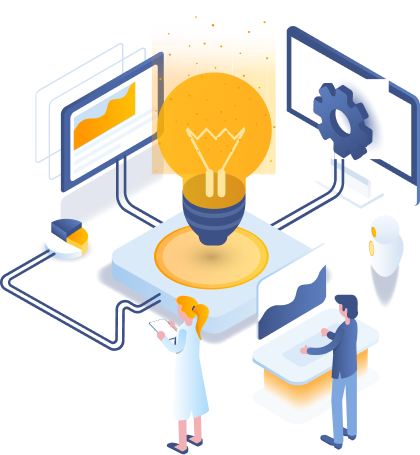 Establish a Successful Plan with a Digital Strategy
This researched-based, customized digital strategy and plan delivers the business results you require. Blindly launching campaigns to see what works (or doesn't work) wastes time and money.
Our digital strategy services include:
Marketing and Sales Assessment
Identify your current marketing and sales practices, processes, experiences, and challenges, along with the specific goals you want to achieve. Then, get insights on how to improve.
Determine the online market demand for your products and services.
Get insights into your top four competitors, identifying their digital strengths, weaknesses, opportunities, and threats. From this analysis, you will receive recommendations on achieving a more competitive position from an online digital approach.
Buyer Persona Development
Identify the five key insights you need to drive a better customer experience for your ideal buyer including their Priority Initiatives, Success Factors, Perceived Barriers, Buyer's Journey, and Decision Criteria.
Content Marketing Strategy
Identify the content your target audience seeks. You will then receive a content marketing plan to attract, engage, and convert more customers.
This plan outlines how to specifically:
Attract your target audience through the most effective digital channels.

Engage and convert more visitors on your website to leads.

Nurture your leads more effectively through marketing automation.

Implement sales enablement capabilities to support your RevOps team.

Utilize technology to help generate your business goals.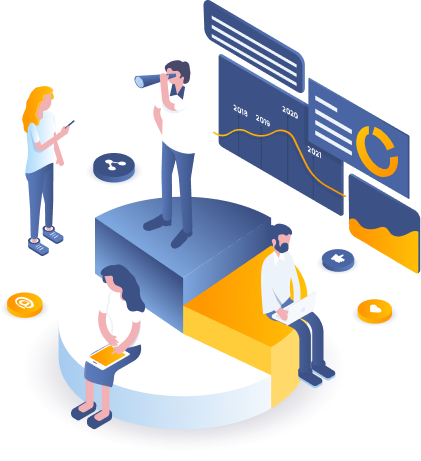 Attract Your Target Audience
Publishing the content your prospects and customers need through various digital channels (search, social media, online publishers, and referrers) helps attract your desired audience. You content should answer questions and solve problems that will help your audience achieve their goals.
Help and educate first. Sell after you have earned their trust.
Your target audience will primarily rely on search engines like Google and social media to conduct research. They will educate themselves to help further define their challenges and seek solutions.
Creating the content they seek throughout their buyer's journey is key to positioning your brand and attracting them to your website.
The Inbound methodology is based on how buyers want to educate themselves to make purchase decisions.
It is also a method for growing your organization by building meaningful and lasting relationships with your prospects and customers. Inbound marketing includes many different forms of digital marketing such as search engine optimization (SEO), paid Ads, social media, email marketing, content marketing, marketing automation,website design, and conversion optimization.
Creating great content is critical to your success and affects all stages of your buyer's journey.
It is essential for creating awareness of your company, generating leads, educating your buyers, and converting them to customers.
Your content must be relevant, personalized, and educational while addressing the needs of your audience and demonstrating that your products and services are the solution.
However, creating content can be one of the biggest challenges for executives, marketers, and salespeople.
That's where Xcellimark comes in. We can help.
Search Engine Optimization (SEO)
During their buyer's journey, customers and prospects use search engines to find the information they need to make purchasing decisions.
SEO helps your website pages rank higher in the search engine results related to keywords, topics, and questions your target audience uses.
If you are not on the first page of the search engine results page (SERP), you almost don't exist in the online ecosystem.
Increase your brand, product, and service exposure in real time by building meaningful relationships onthe social media networks your buyers use most often.
Connect with your target audience and attract them with helpful content that they are interested in consuming.
Your content should address relevant issues and show how your products and services help overcome their challenges and achieve their goals.
Pay-Per-Click (PPC) campaigns in search engines and social media can effectively generate interest, prospects, and leads.
Testing your campaign's supporting assets, such as Calls-To-Action (CTAs), Landing Pages, Forms, Thank-You Pages, and Autoresponder Emails, is critical to ensure you attain your desired results with an acceptable return on investment (ROI).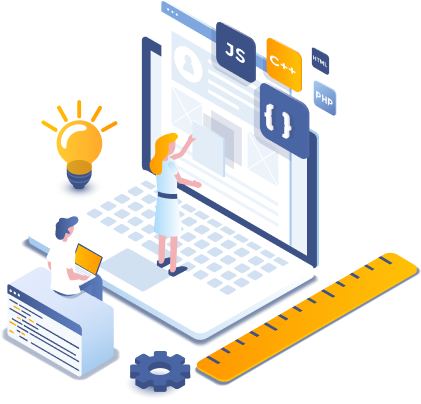 Engage Your Leads & Close More Sales
It's crucial to deliver an exceptional experience for your website visitors, leads, and customers.
It typically starts with a great website experience. Make it easy for them to find and understand the information they seek to educate themselves.
Create the opportunity to start a relationship through a more personalized experience, enabling your marketing and sales teams to effectively engage with your leads to create more sales opportunities and customers.
Your website is the essential platform for your marketing, sales, and customer service efforts. It must deliver your desired brand image, provide the content your target audience seeks, and deliver an exceptional user experience.
Multiple digital channels (search engines, social media, directories, referrers, email, video, etc.) are needed to better engage your prospects and customers.
Offering chat, phone, messaging, and email gives you a greater chance of engaging more of your leads and customers through their channels of choice rather than forcing them to use only one or two options. It's also imperative to have a highly-secure website content management system (CMS) optimized for all mobile devices and providing a fast-loading, personalized experience for your website users.
Creating great content is critical to your success and affects all stages of your buyer's journey.
It is essential for engaging your prospects, generating leads, and educating your buyers to create sales opportunities.
Your content must be relevant, personalized, and educational while addressing the needs of your audience and demonstrating that your products and services are the solution they need.
But, creating content can be one of the biggest challenges for executives, marketers, and salespeople. That's where we can help.
According to HubSpot, 99% of consumers check their email every day, and it is by far the preferred way to receive updates from brands.
Also, 73% of millennials prefer communications from businesses via email.
Email marketing gives you the ability to send personalized content to your audience, generate traffic to your website, create timely campaigns, and increase leads and sales. It allows you to reach the right people at the right time, thereby producing more cost-effective campaigns and providing more value to your audience.
It is even powerful when integrated into your marketing automation and CRM system.
Managing and qualifying your leads is critical and is based on each contact's activity with your company.
Keeping track of the digital and non-digital activities of your contacts is key to managing your leads.
Your CRM should be the place where all of these activities are retained. That means tracking all of your leads' interactions with your website content, emails, social media, meetings, conversational bots, forms, and sales team.
This can be a nightmare if you are using multiple tools that do not share information. It's time to stop juggling multiple tools and labor-intensive processes, and manual tasks.
Not all leads are equal, so you need a way to nurture a relationship with them.
Personalize their experience to create more sales opportunities.
Customizing the information you present to leads, and scoring their responses, helps manage your sales pipeline. Trying to do all of this through manual, labor-intensive efforts wastes time and energy and is costly and ineffective.
Automating your marketing processes and activities saves valuable time and improves marketing, which is key to your marketing success.
Marketing and sales teams must be aligned, making sales enablement essential.
Sales enablement includes creating and implementing the processes, content, and technology that empowers your sales team to sell efficiently and effectively.
Sales Enablement helps salespeople manage and forecast their pipeline better. Automating sales processes and creating personalized templates also saves valuable time and eliminate mistakes.
Enabling your sales team to become more efficient and effective is key to your revenue operations.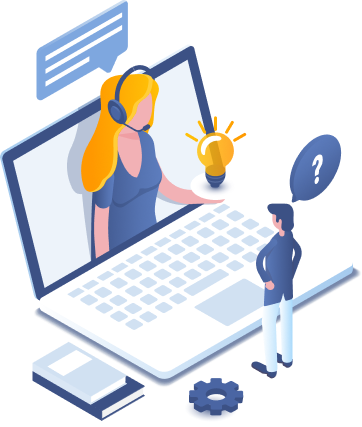 Your customer service team is responsible for providing an exceptional customer experience.
The experience should help, support, and empower your customers to reach their goals successfully.
Each customer's success is key to your success.
Onboarding customers is communication - and task-intensive at multiple stages in the onboarding process. Knowledge-based, self-service content, along with ticketing and task management tools, helpstrack where you are in the process of successful onboarding.
Deliver a self-help experience to your customers so they can easily find the information they need and reduce the number of support requests you receive. Create a library of help articles, videos, and documents that provide them with the support they seek when they need it.
Live Chat has become a preferred source of help for many of your customers in real time. Automatically provide answers to commonly asked questions and route your customers to the most appropriate people on your customer service team through Live Chat and Chat Bots.
Customers continue to need help after onboarding. Provide them with 24/7 access to self-service knowledge-based content. When needed, offering live interaction through chat, chatbots, phone, messaging, and email provides multiple communication channels for your customer to contact you.
Tracking all interactions with your customers is a must. Using a powerful, easy-to-use conversations inbox and ticketing system ensures nothing falls through the cracks and all customer requests are known and resolved.
Getting customer feedback is vital, but it can be challenging for many companies. Know how well you perform for your customers by having survey and feedback tools in place. These tools also help you generate more fans, customer referrals, and testimonials.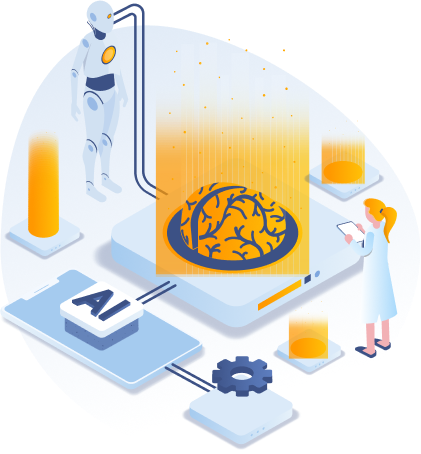 Transform the Average CRM through HubSpot
HubSpot's CRM Growth Platform offers a comprehensive range of products for your website, marketing,sales, customer service, and operations that are powerful alone and even better when used together.
HubSpot is the industry leader for full-stack digital marketing, sales, customer service, CRM, and website CMS software.
As a Certified HubSpot Solutions Partner, Certified HubSpot Trainers, and leaders of the Orlando/Central Florida HubSpot User Group (HUG), we help you transform your digital operations through this powerful all-in-one software.
Get a robust centralized CRM that will organize, track, and help you better know your prospects, leads, and customers.
Gain more insights into your contacts, communicate more effectively, build better relationships, and easily track your results through this Free CRM.
HubSpot Training and Consulting
Xcellimark offers personalized HubSpot training and consulting to maximize your investment in HubSpot. We help you better understand how to use the HubSpot system to fit your company's needs specifically.
As a HubSpot Certified Platinum Partner, HubSpot Certified Trainers, and HubSpot User Group (HUG) Leaders for Orlando and greater Central Florida, Xcellimark offers personalized HubSpot onboarding to get your teams up and running more quickly. We help you overcome key challenges as you move to a new CRM.
Give your website the speed, security, and reliability it needs to be easily managed, not by developers, but by your marketing team.
Build exceptional website pages optimized for personalized user experiences, SEO, and all mobile devices.
The HubSpot CMS website system includes an easy-to-use drag and drop editor, a globally-hosted Content Delivery Network (CDN), 24/7 threat monitoring, web application firewall, and routine system maintenance with a guaranteed uptime of 99.9%.
Get the industry-leading marketing automation software that helps you generate more traffic, engage more prospects, and convert more leads into customers.
The HubSpot Marketing Hub has robust, easy-to-use content creation tools for SEO, landing pages, forms, email marketing, blogging, social media publishing, ad campaign management, and workflow creation. These tools make your marketing activities more efficient and effective.
Give your sales team the sales tools they need to have better insights into your prospects, automate time-consuming tasks, forecast more accurately, and close deals faster.
Easily create email templates, email tracking, and email sequences. Assign tasks, set up notifications for follow-up, schedule meetings, record calls, and track your pipeline in this easy-to-use sales tool. Use the included Live Chat to engage and interact with prospects and leads while they are on your website. HubSpot's Live Chat seamlessly integrates with Microsoft 365 and Google Workspace Gmail.
Help your customer service team deliver world-class service through effective and efficient customer support.
The HubSpot Service Hub provides you with support tickets, customer feedback, support automation, intelligent routing, live chat, chatbots, robust reporting, and much more.
Create a better customer experience, provide better guidance in using your products and services, and turn your customers into promoters and referrals with the HubSpot Service Hub.
When your company tries to scale, systems break or may not play well with other systems. Get a unified toolset that connects your apps, cleans up customer data, and automates your business processes – so all your systems and teams work better together under one CRM platform.