HubSpot Service Hub 2022 Updates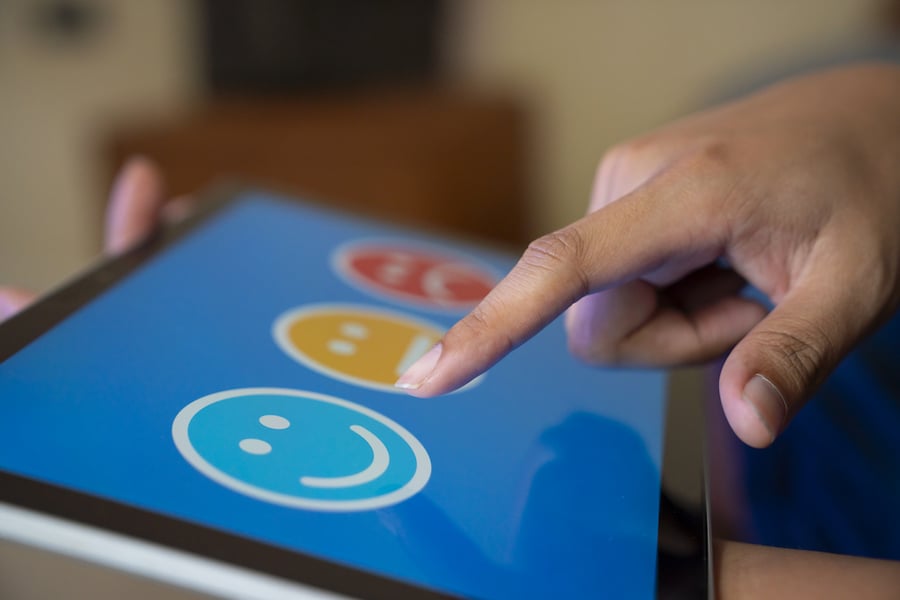 If there is one lesson we should all have learned over the past couple of years, it's that customer expectations have changed. No matter what type of commerce is involved (B2B, B2C, etc.), today's consumers are more informed, more cautious, and more demanding than ever before.
This year will continue to be tumultuous as those customer expectations and experiences continue to be critical determinants of brand and company loyalty.
It's incumbent on companies of all sizes to become attuned to what their clients really need. It's even more vital to adopt the practices and tools to simplify and energize each customer's journey.
The Importance of CRM
Today, companies need a robust service application that helps exceed their customer expectations. We believe it is a paramount concern in today's digital world, and it cannot be ignored.
The exciting news is that HubSpot has announced the relaunch of a powerful, easy-to-use Service Hub that can change the dynamic of customer relationships. According to the HubSpot Annual State of Service Report:
More than 80% of customers today have higher service expectations than they had in the past.
A staggering 96% of respondents say that customer service is an important component of their loyalty to a particular brand.
A full 90% of customers would not only use an online portal for customer service, but they expect it to be available.
The Disconnect Between Reality and New Expectations
Unfortunately, according to the HubSpot report conducted in 2021, most corporate customer service departments felt that their resources were inadequate to respond to higher customer expectations.
They invariably cited three areas of concern:
A lack of proper prioritization, translating to the inconsistency of response.
A proliferation of digital tools that add complexity rather than value.
Insufficient time to create organizational alignment and create new opportunities.
Nearly half of the customer service leaders surveyed reported that their efforts to revitalize programs and respond to consumer needs are viewed as additional expenses rather than as drivers of company growth. That creates a struggle to implement and meet the upsell and cross-sell goals set by company leaders.
Ninety-five percent of those leaders agreed that CRM platforms are an effective way to boost productivity. But an astounding half of the respondents had yet to adopt even the most basic service features that a CRM platform can provide; tools like shared email capabilities and a simple knowledge base or help desk.
Until those deficiencies are addressed, performance shortcomings in the customer service arena will continue to hamper customer satisfaction and plague company growth.
The Importance of a Service Hub
While consistent sales and brand loyalty may be the primary concerns of marketing teams, and sales teams are dedicated to a healthy bottom line, it is evident that customer service is an increasingly vital "leg" of the stool.
Customer perceptions and responses are now formed, more than ever before, from online experiences, but the number of companies with robust online customer service capabilities is still dismally low.
Some of the best ways to strengthen that domain are readily available but underused.
By integrating Service Hub with the HubSpot CRM platform, companies can dramatically boost the effectiveness of available tools for all members of the RevOps teams (Marketing, Sales, and Customer Service).
The Service Hub allows you to:
Streamline the tools for agents while at the same time encouraging customers to self-serve.
Acknowledge the need for in-house prioritization and automate the tools to make it happen.
Set a goal of strategic alignment across the various business teams.
Enable consistent, comprehensive customer experiences.
While the HubSpot Service Hub already boasts powerful features, the new capabilities announced on March 15, 2022, promise to deliver further advantages to the user.
A Review of the Revamped Service Hub
The HubSpot Service Hub makes it easier for your company to prioritize your customer experience. This easy-to-use, connected platform delivers authentic service that is always focused on the customer experience.
The HubSpot Service Hub can be an integral part of your company's solution to some of the complex growth issues that confront business management teams today. Service Hub also benefits other members of your RevOps team in Marketing and Sales.
It benefits your Marketing team by providing insightful feedback surveys, a dynamic customer portal, and a comprehensive knowledge base.
It also helps your Sales team by automating lead generation, deal management processes, with an easy, automated hand-off for customer onboarding. The Service Hub consolidates your customer data and channels into one CRM platform, allowing your company to market, sell, onboard, support, retain, and grow your customer base quickly and more effectively.
With the HubSpot Service Hub, you will enjoy enhanced customer service management that results in more satisfied customers at every stage of their journey. Your organization benefits through the following improvements:
New Help Desk (aka Inbox) Features
Shared Inbox

A Shared Inbox simplifies your organizational needs, allowing you to keep track of customer service requests and organize your teams for maximum effectiveness. Sharing options allow you to connect team email addresses to make collaboration easy and offer options to boost transparency, ensure a quick and effective response, and facilitate follow-up.
Customer Portal

An easy-to-access digital portal, as already noted, is a primary expectation of informed customers. It is destined to become a necessity for both B2C and B2B companies in the coming years.
The new Customer Portal empowers your customers to gain ownership over their personal experience within a secure and easy-to-use portal. You can easily design your portal to look and feel like your brand. The customer portal allows your customers to see all of their past tickets and resolutions.
You can activate your customer portal to keep ticket conversations going between your customers and team reps, so issues are resolved much faster. The customer service portal not only creates transparency and builds trust, but also helps service teams focus on answering questions, coordinating responses, and solving problems.
Custom Views

Custom Views within the Inbox help customer service teams using Inbox to better organize and prioritize work. Managers can create dynamic issue work streams based on ticket and conversation details that have been provided.
Your customer service representatives can focus on issues within specific views first. Real-time issue counts help teams understand their work backlog, identifying areas to resolve more quickly.
Mobile Inbox

Mobile Inbox is a help desk in the palm of your hand, allowing you to satisfy customer problems and responses on the go. Now you can respond to customers over any channel and update ticket information.
Collaborate with teammates more effectively and efficiently using @mentions and view which of your teammates are working on the same issue. This new capability also enables you to respond more rapidly through snippets or attached documents, images, or knowledge content.
New Communications Omnichannel Service Features
Today's customers use various channels to communicate with their vendors and providers. Some prefer desktop; others prefer mobile, tablet, Apple Watch, or chat.
Because of this, you need to pursue a more holistic approach to communications, known as omnichannel, that customers can use whenever and wherever they want.
Omnichannel provides support services to your customers on all communications channels, platforms, and devices. This customer service approach offers an integrated and cohesive customer experience no matter how or where they reach out to you.
Channel Switching

Channel Switching helps customer service team members using the conversations Inbox to seamlessly switch channels from Live Chat or Facebook Messenger to email on a single thread while preserving conversation history for your customer service team and your end customers.
Your customers receive the full chat or messenger history with your customer service team over email. When your team switches from chat to email, the customer gets a complete conversation history without losing the context of the conversation.
Inbound Calling

Inbound Calling (currently in beta) enables you to quickly reach customer resolutions with the information you need in one communications channel.
Receive inbound calls inside HubSpot to your personal device and automatically upload call data with HubSpot's CRM. As before, you can also place outbound calls through HubSpot.
You can purchase phone numbers directly from HubSpot, and the inbound calls you receive on the HubSpot-purchased number will be logged in HubSpot. Inbound Calls can be leveraged across the CRM Platform for reporting, automation, conversation intelligence, and more.
Conversation APIs

Conversation APIs (currently in beta) enable you to manage and interact with the conversations inbox, channels, and messages. These APIs allow you to integrate existing channels with other apps such as Slack or Microsoft Teams to send replies or receive notifications.
Conversation APIs help you to update conversation thread statuses, as well as to delete and store threads. In addition, you can send an internal comment to an agent and retrieve data to create advanced reports and analytics in external tools.
These new Service Hub features join the existing lineup that has been enhanced to offer greater flexibility for customer interaction with your service reps.
Enabling website visitors, prospects, and existing customers to have real-time conversations can be a gamechanger for your company, altering forever—and for the better— how companies and customers "meet" and engage with each other.
New Feedback and Survey Features
Although the Service Hub can facilitate NPS, CES, and CSAT surveys, new features focus on customized survey capability and post-chat feedback options. With a wide variety of ways to connect with customers understand what matters most to individual customers and groups, company service teams will have a greater ability to prioritize responses.
They can also develop appropriate initial contact and response directions and change directions if and when such a need arises.
The new survey features announced include Post Chat Feedback and Custom Surveys.
Post Chat Feedback
Post Chat Feedback provides with feedback vital to understanding your customers' experience. It enables your customer service team and management to collect customer satisfaction feedback on their chat conversations directly from within the chat once the conversation has closed. It helps you understand how customers are experiencing their interactions with your teams.
You can easily set up feedback capture at the end of chat sessions. You can then view aggregate and individual chat feedback, trigger automation based on the feedback, or respond directly to the customer.
Custom Surveys

Custom Surveys can now be created to learn what your customers really think. Tailor your survey specifically to your business needs using a diverse array of question types and a customizable template.
You can send your custom survey via web link or email. Insights can then be shared with your teams so you can deepen customer relationships and improve retention.
These surveys can contain custom questions and options, including star ratings, radio selects, and single-line text fields.
New Reporting and Analytics Features
Acquiring new customers can be five times more expensive than retaining existing customers (Harvard Business Review). Therefore, retaining customers is a way to reduce costs and drive stronger revenue.
That's why tracking, reporting, and analyzing how well you satisfy customer expectations is vital to delighting your customers, increasing your customer retention and purchase rates, and growing your business.
To this end, HubSpot has included the addition of Service Level Agreements (SLAs) and Service Analytics in the enhanced Service Hub release.
Service Level Agreements

Service Level Agreements and Working Hours are a core feature in a modern Help Desk. SLAs hold your business accountable for providing a high level of service to your customers and more clearly defines the outcomes your customers will receive.
The key to this is having the ability to measure your performance both qualitatively and quantitatively. Group incoming requests based on importance to properly prioritize them, set working hours, utilize automation, and report on service level attainment.
In addition to these SLA features in Service Hub, you can now easily report on and monitor Time to Reply and Time to Close for tickets in your Inbox.
Service Analytics

Service Analytics is important to uncover critical insights with industry-standard, out-of-the-box reports that help you deliver service that is both efficient and authentic. Service Analytics comes with the reports you need to be built in, so you can unlock insights fast and resolve customer problems even faster.
Track your most important metrics with the Service Analytics report app, including:
CSAT

Average Time to Close Ticket

Chat Wait Time

Support Volume

Ticket Time in Pipeline
Service Hub Benefits for Your Customer Service Teams
Your customer service teams gain tremendous benefits from the HubSpot Service Hub that include:
Spending less time searching and more time-solving.
Equipping your customer service representatives with customizable views that produce clarity from confusion.
Evolving your service orientation from reactive management to proactive customer service.
Elevating customer insights to inform service delivery and improve customer retention and loyalty.
Empowering your customers with an ability to self-serve.
Meeting customers where they are when they most need you, across various channels of contact.
Enabling empathy and efficiency with consistent quality, regardless of the channel.
Service Hub Benefits for Your Customers
The HubSpot Service Hub also offers great benefits for your customers:
Addressing distinct needs through customized solutions that directly resolve the issues.
Answering requests and addressing needs efficiently in as few steps as possible.
Communicating with transparency so that customers always know what to expect and when to expect it.
Following through with timely solutions that provide what was promised.
Reassuring clients that a real person is helping expedite a solution to any existing issue.
Attempting to make customers feel known, heard, and cared for throughout every interaction.
Lightening each customer's load by ensuring they don't have to deal with multiple reps about the same issue.
Promoting genuine, human interaction at every stage of engagement.
Interacting in a way that conveys appreciation and acknowledges the value of each customer.
Providing input and responses that offer opportunities for choice and information about current and future engagement with your team.
With the HubSpot Service Hub, you will enjoy enhanced customer service management, resulting in more satisfied customers at every stage of their journey.
That is not only a goal; it is an expectation for businesses that want to grow and scale.
Contact Xcellimark for More Information
At Xcellimark, we are devoted to maximizing our client's effectiveness in the field, expanding the awareness of how CRM and HubSpot solutions empower your marketing, sales, and service teams. Our expertise lies in helping growing companies achieve the goals they have set for growth in an increasingly complex society.
We identify the trends that now define customer interaction and recognize that there are consistent buyer preferences for self-service and real-time problem resolution.
We are excited about the revitalized HubSpot Service Hub and the benefits it will offer your customer service teams and your customers. For more information about the possibilities or to schedule a demonstration, contact us now to discuss your individual needs.
Xcellimark is a Certified HubSpot Solutions Partner, Certified HubSpot Trainers, and Leaders of the Central Florida HubSpot User Group (HUG). We offer advanced, personalized onboarding, training, consulting, and support to ensure you see the benefits of HubSpot for your teams as quickly as possible.
Schedule a HubSpot demo today!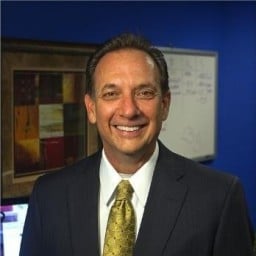 Free Consultation
Get your free consultation with digital marketing & sales experts.
Get Started