What is a CRM?
CRM is a customer relationship management software or SaaS (software‑as‑a‑service) that helps you:

Attract your target audience


Convert your leads to customers

Deliver a delightful customer experience

Turn customers into your fans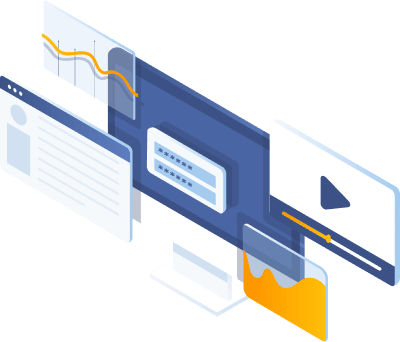 It is a unifying platform for your executive, marketing, sales, customer service, and operations team that enables you to achieve your goals.
And it is the single source of truth on how your company operates and the experience your prospects, leads, and customers have with you.
To scale your business, you need to align and integrate your marketing, sales, and customer service teams into a more holistic Revenue Operations (RevOps) team.
Your CRM platform helps support these operations to attract, engage, convert, and delight your customers in a digital-driven marketplace.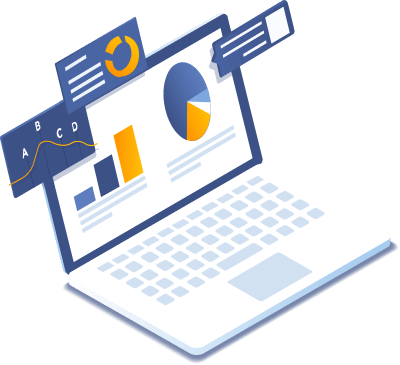 Most CRMs only serve your sales team, leaving the rest of your company to cobble together different technologies that are difficult or impossible to integrate in a way that provides you with a holistic view of your company and how it is operating.
That's because most legacy CRM platform companies expanded their capabilities over time by acquiring other software companies and then tried to make them work together. In addition, many CRMs are difficult to learn, expensive, hard to use, and take a long time to get onboarded and fully functioning.
It's like trying to fit a square peg in a round hole.
In fact, many CRM platforms can come with a "Cobble Tax" that includes:
Siloed Tools that make it harder to align
Clunky UX that makes it harder to adopt
An Inflexible Stack that makes it harder to adapt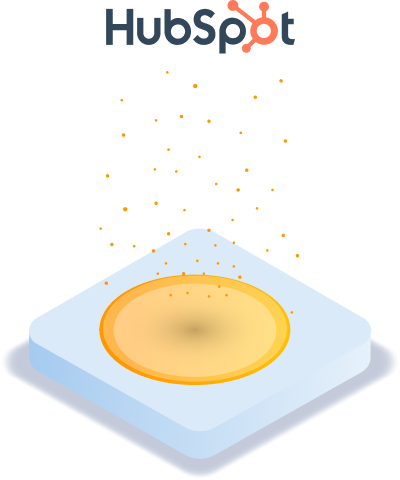 HubSpot is different. It's robust, easy-to-use CRM capabilities are built from the inside out, all with the same amazing user experience in mind.
It's designed to equip your RevOps teams with the insights they need to drive performance and generate company growth.
HubSpot took all the critical elements of customer experience management – content, messaging, automation, reporting, and data – and handcrafted them into one unified code base with a single buyer's experience at the center of it all.
It is crafted for Growth that includes:
A Single Source of Truth that makes it easy to align
One Intuitive UX that makes it easy to adopt
A unified Codebase that makes it easy to adapt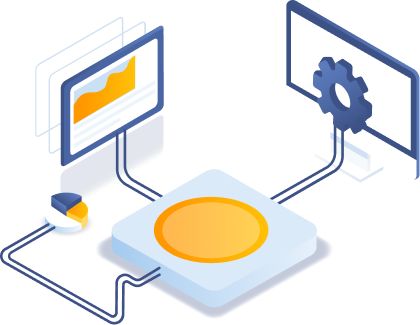 The HubSpot CRM helps you:
Improve your buyer experience with one customer record, not many.


Speed up team efficiency by combining efforts into one intuitive user experience.


Reduce total cost of ownership by taking a strategic approach to consolidation of your customer supporting technologies, apps, and tools.
HubSpot is the one true CRM Platform – one single source of truth, handcrafted with your customers experience in mind.
It empowers your revenue operations team, which includes marketing, sales, and customer service, to deepen their relationships with your customers, providing a best-in-class experience.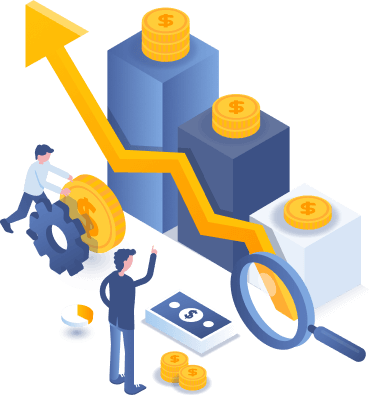 HubSpot CRM consists of Hubs that are all built on the same foundation and unified code base. It's notjust a sales tool but a business tool.
HubSpot's CRM is the heart of a business, organization, or non-profit that wants to scale. You can start with one hub, a combination of hubs, or get the growth suite of hubs that provides greater outcomes such as:
Better customer satisfaction
Better customer retention rates
Faster company growth
Greater intent and capabilities to continue scaling
HubSpot's CRM

is a unified platform to help you grow better by:
The HubSpot CRM offers a full stack of products for marketing, sales, customer service, and operations that are powerful alone, even better when used together.
Xcellimark sells, onboards, trains, and supports the HubSpot CRM platform.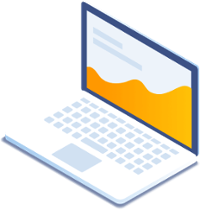 The HubSpot Marketing Hub is a CRM-powered marketing platform that has everything you need to get found, engage new people, and nurture them into leads that your sales team will love.
Attract Your Target Audience
Blog

Video

Social Media

SEO

Ads
Engage and Convert More Leads
Email Marketing

Marketing Automation

Calls-To-Action (CTAs)

Landing Pages

Forms

Thank-You Pages

Autoresponder Emails

Live Chat

Conversational Bots

A/B Testing

Smart Content

Behavioral Targeting
Campaign Reporting

Website Traffic Analytics

Attribution Reporting

Custom Objects

Partitioning
Because Marketing Hub is part of the HubSpot CRM platform, marketers can keep data at the center of everything they do, enabling you to:
Use data to segment and target your audiences flawlessly.
Leverage automation to nurture contacts and handoff warm leads.
Create consistent content without the help of a web developer.
Report and optimize on the ROI of your marketing efforts.
Keep your messaging consistent across email, live chat and more.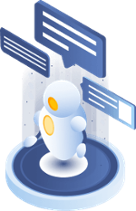 The HubSpot CRM-powered website CMS platform enables you to grow your business by incorporating your website into your growth machine.
Create Remarkable Website Experiences with Ease
Drag-and-drop Editor
Website Themes
Membership-driven Content
Interactive Web Apps including

Payments
Event Registration
Local Website Development

Dynamic Content with HubDB
Optimize and Personalize Your Website
SEO and Recommendations
Contact Attribution Report Builder
Smart Content and Reporting
Chat, Forms, and Bots
Conversational Bots
Adaptive Testing
Web Analytics
Manage Your Growing Digital Presence
Standard SSL Certificate
Site Performance Monitoring
Brand Domains
Custom CDC Configuration
Activity Logs
24/7 Security Monitoring and Threat Detection
Content Delivery Network (CDN)
Website Hosting and Management
Website Software Updates and Management
Because CMS Hub is part of the HubSpot CRM platform, it means you can turn your website into a CRM- powered website, enabling you to:
Use data to build personalized, sophisticated experiences.
Leverage automation to help scale your website.
Create better content by removing gatekeepers.
Report and optimize your web content effortlessly.
Keep your messaging consistent across all touchpoints.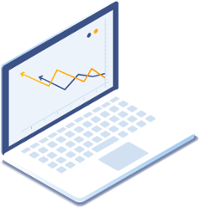 The HubSpot CRM-powered sales platform with time-saving tools gives you deeper insights into your prospects, automates busy work, and helps you close more deals faster.
Email Tracking and Notifications
Email Sequences and Automation
Google Gmail and Microsoft Outlook Integrations
Calling
Task Automation
Meeting Scheduling
Live Chat
Tasks and Activities
Account-Based Marketing
1:1 Video
Mobile CRM App
Pipeline Management
Playbooks
Rep Productivity Performance
Quotes
Sales Analytics and Reporting
Forecasting
Because Sales Hub is part of the HubSpot CRM platform, it means teams can eliminate friction and achieve unparalleled cross-functional alignment, enabling you to:
Use data to prioritize your outreach and predict pipeline health.
Leverage automation and put prospecting on autopilot.
Create sales enablement content that's accessible and on-brand.
Report on rep efficacy with robust forecasting and sales analytics.
Keep your messaging consistent across all touchpoints.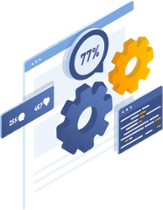 The HubSpot CRM-powered customer service platform that gives you all the tools you need to provide world class service efficiently, enriching customer relationships and delighting customers as you scale.
Ticketing
Calling
Team Management
Team Email
Conversations Inbox
Conversational Bots
Knowledge Base
Email Sequences and Automation
Task Automation
Ticket Automation
Templates
Live Chat
Time-to-Close Reports
1:1 Video
Ticket Closed Reports
Feedback Surveys
Rep Productivity Performance
Because Service Hub is part of the HubSpot CRM platform, it helps teams scale their support, delight their customers efficiently, and drive retention and growth, enabling you to:
Use data to understand the complete history of every customer.
Leverage automation to resolve customer issues quickly and efficiently.
Create knowledge base content that aligns with your brand.
Report on customer insights and the efficiency of your service.
Tackle all of your messaging right from the CRM.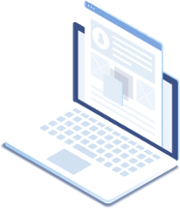 The HubSpot CRM-powered operations platform connects your apps, synchs and cleans customer data, and automates every process for a friction-free business (and customer) experience.
Connect and
Clean Customer Data
500+ integrations
Real-time two-way data sync
Historical sync
Data deduplication
Field mappings
Dynamic Content with HubDB
Automate
Every Business Process
Programmable automation
Data quality automation
Webhooks
Because Operations Hub is part of the HubSpot CRM platform, it enables you to:
Align around a single source of truth for data
Leverage flexible automation to streamline your process.
Create more personalized, data-powered content.
Report with clean, consistent, and up-to-date data.
Segment your messaging to improve your CX.
Xcellimark's HubSpot Onboarding Differences Include:
Xcellimark offers personalized onboarding to get your team up and running more quickly, helping you overcome key challenges when moving to your new CRM.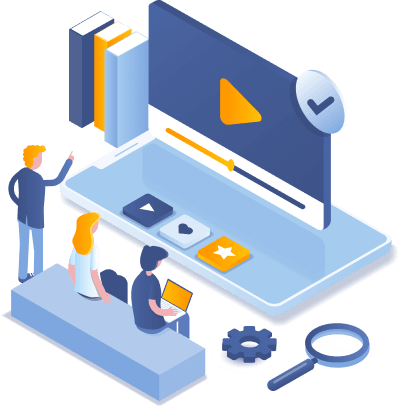 Xcellimark offers personalized HubSpot training and consulting to help maximize your investment in HubSpot and to help you better understand how to use the HubSpot system to specifically fit the needs of your company.
Our training and consulting process includes:
Free consultation to understand your company, goals, challenges, and how HubSpot can be used to help you achieve your goals and overcome your challenges


Assessment of your HubSpot CRM Hubs (Marketing, Sales, Service, CMS, Operations) Initial call to review roles, responsibilities, and customer obligations


Custom training agenda personalized and finalized for your team.


Reasonable preparation to prepare for your training


Schedule training dates and time


Web-based training delivered. On-site training available in certain locations


Recording of training video provided for reference


Ongoing consulting and support (optional)


Get the flexibility and security you deserve to grow with Xcellimark and HubSpot.