HubSpot CMS Hub [2021 Updates]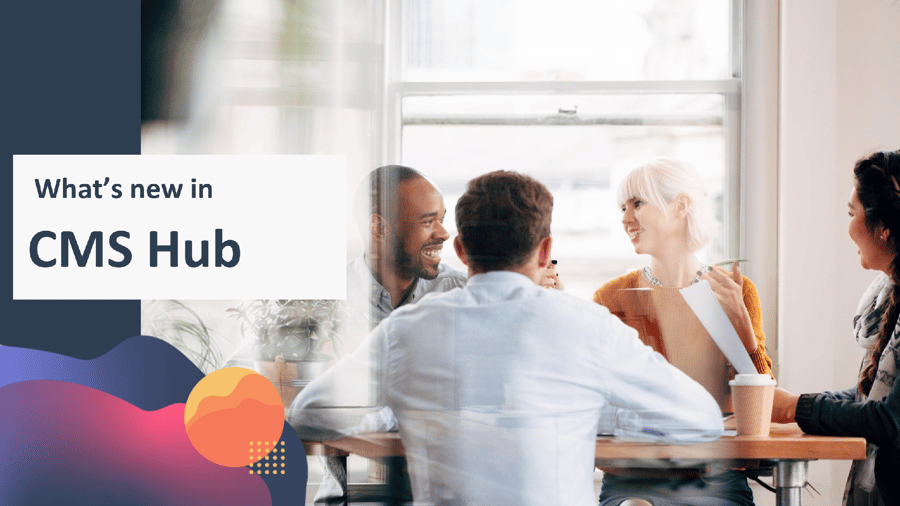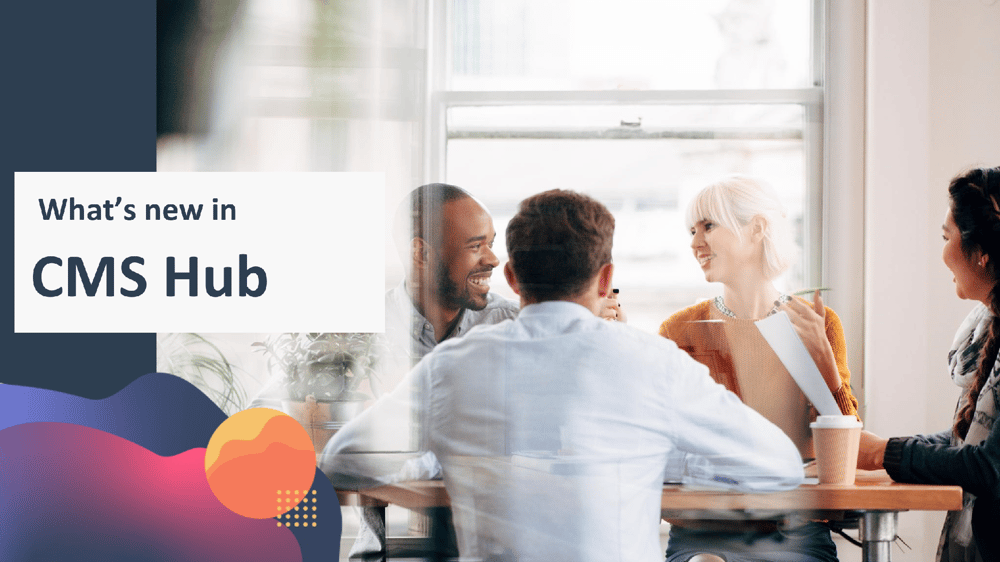 Did you know that WordPress is one of the most hacked website CMS systems out there? In fact, over 90% of the websites that were hacked in 2020 were built on WordPress — and yet — 35% of all websites in the world use WordPress as their CMS.
If you're looking for a great alternative to WordPress, then look no further than the HubSpot CMS Hub. As you can see below in the side-by-side comparison, HubSpot has some excellent advantages over any traditional CMS systems — not just WordPress.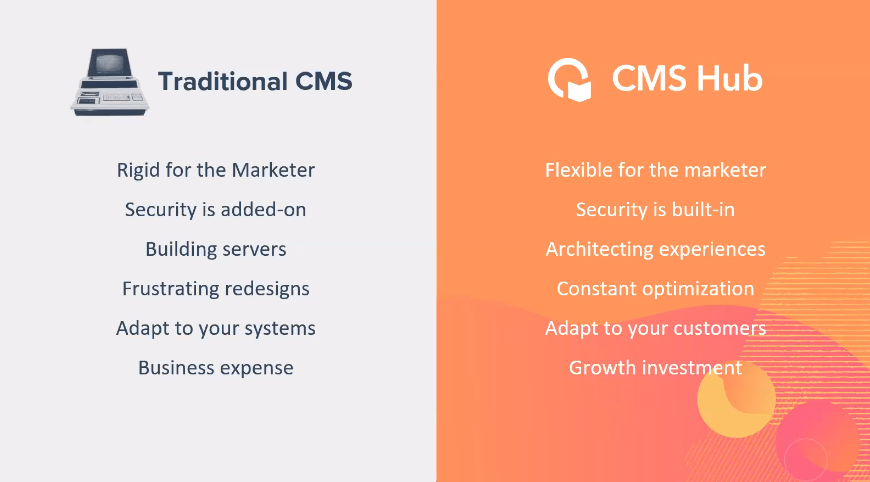 On top of that, HubSpot released some new updates they announced during Inbound 2020 that made their CMS even better. Keep reading for a quick rundown on these new updates.
1. Flexible Themes
Availability: Available Now
Level Required to Access New Feature: CMS Hub Professional and Enterprise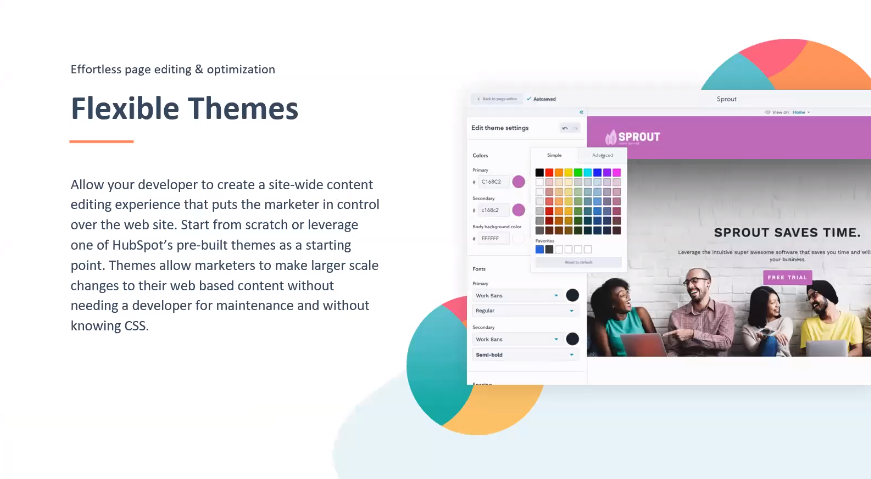 One of the biggest advantages that the HubSpot CMS has over other CMS setups is the flexibility of their themes. You can hire a developer to design your own custom theme inside of HubSpot, or you can purchase a pre-built theme that is customizable from the HubSpot marketplace.
If you need to make simple tweaks to your theme later — even if you hired a developer to create a custom theme — you can easily make the changes yourself, no coding required. With the drag-and-drop visual editing, you can make changes such as:
Font types, sizes, and colors
Theme colors
Text, images, video, and other content on your website and landing pages
Page and content layout
You can even personalize the landing pages visitors see thanks to HubSpot's baked in CRM — meaning they can see custom messages and information tailored just for them.
2. Memberships
Availability: Available Now
Level Required to Access New Feature: CMS Hub Enterprise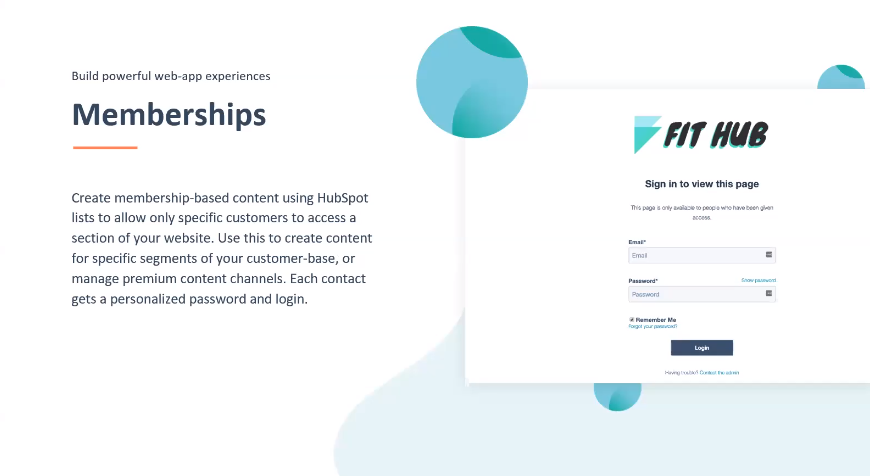 The new CMS Enterprise allows you to build a membership area into your website that is accessible only with a personalized password and login. You can use this membership area for specific segments of your customer base and control who can access specific pages, blog posts, and knowledge-base articles.
Once you've configured the permission settings for all your content, invite contacts to view it by having them register with a password.
A word of caution: The content you password protect won't get indexed by the search engines — meaning it won't appear in search results. Therefore, don't password-protect any pages or sections of your website that you want to show up when someone is searching.
3. Serverless Functions
Availability: Available Now
Level Required to Access New Feature: CMS Hub Enterprise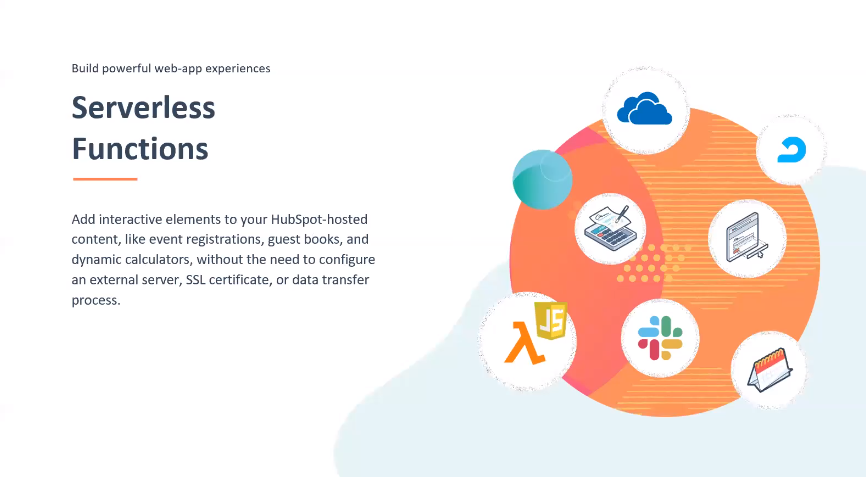 With the new HubSpot CMS Enterprise, your programmers can now add interactive elements to your HubSpot-hosted website through APIs and serverless functions instead of needing a separate server for your API calls.
According to Nancy Lambert, co-founder of Xcellimark, " In the past, you sometimes needed a server to help connect API applications to HubSpot. So the serverless functions are a huge advantage for advanced programming, allowing you to add event registrations, dynamic calculators, and more without the need to configure an external server."
4. Content Partitioning
Availability: Available Now
Level Required to Access New Feature: CMS Hub Enterprise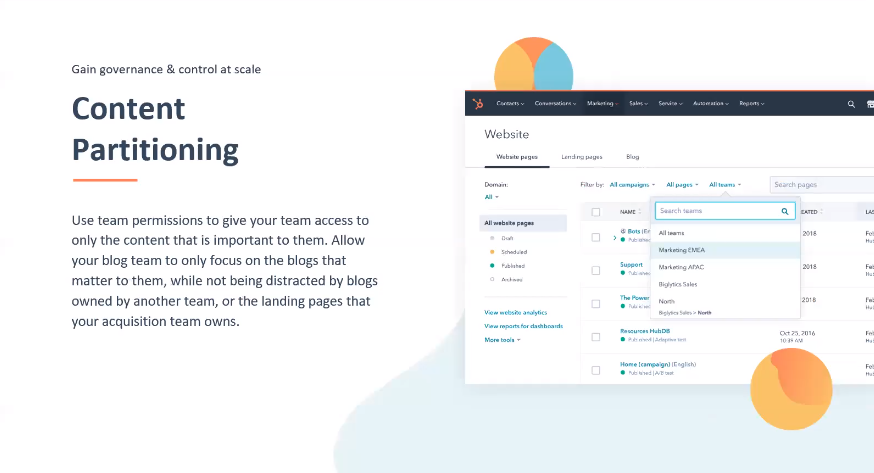 With content partitioning, you can specify the content and information each member of your internal team sees and what they can do with it when they are logged into the HubSpot Admin area — keeping your CMS more secure.
For example, let's say you have a content writer who needs access to create new blog articles. You can configure the permissions to let them do exactly what you want them to do — and nothing more.
5. Activity Logging
Availability: Available Now
Level Required to Access New Feature: CMS Hub Enterprise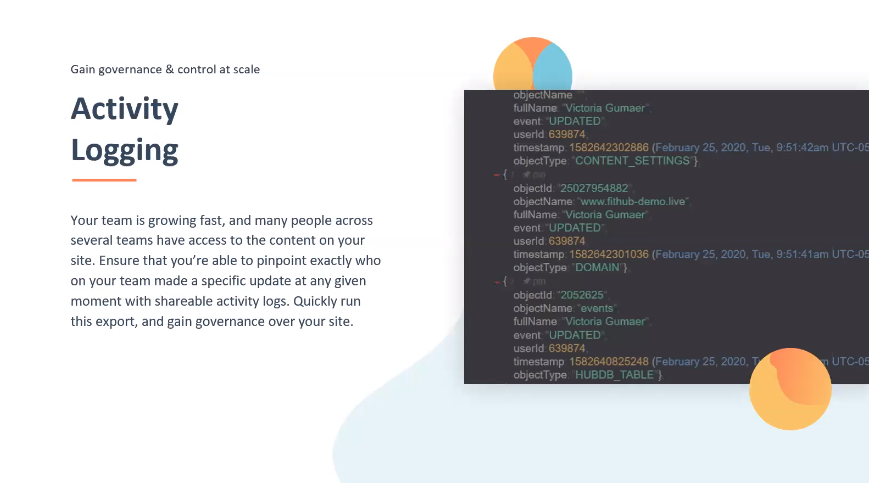 Not only can you specify what every member on your team has access to — you can see who does what inside of your account thanks to the activity logging features.
So, let's say someone makes some unauthorized changes and abuses their permissions. You'll know exactly who it was that made the changes, and you'll have the ability to restrict their permissions temporarily while you handle the situation.
6. Multi Domains
Availability: Available Now
Level Required to Access New Feature: CMS Hub Enterprise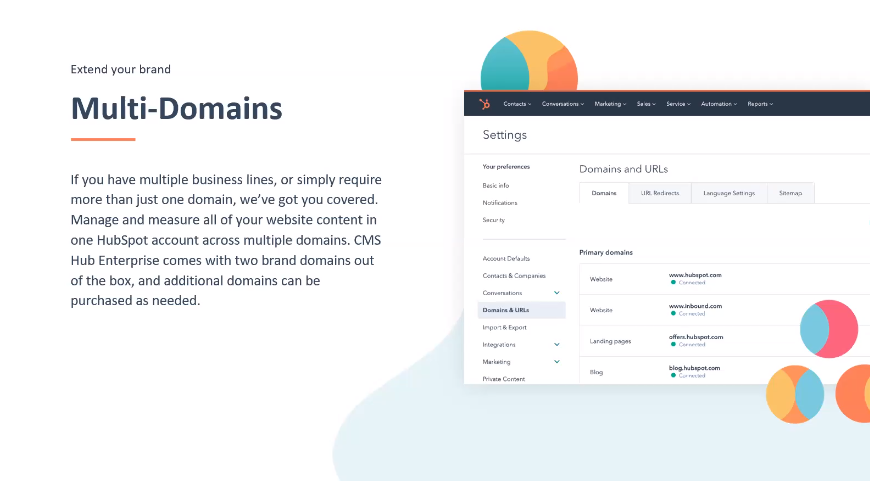 It's pretty common for business owners to have multiple websites, which requires them to manage each one separately. With the CMS Hub Enterprise, you can manage multiple domains and websites all from one account. Each CMS Enterprise account comes with two domains, but you can purchase additional domains and the ability to manage more than two websites within the same account.
Get Help With HubSpot
Are you considering adding HubSpot to help you market, sell, and service your leads and customers better? Or, maybe you're already a HubSpot customer, but you need assistance setting up and using all the new features we mentioned in this article.
No matter which one best describes your unique situation, we can help. Here's what one of our clients had to say about their experience working with us:
"Xcellimark has excelled in helping us integrate and master our new HubSpot platform. After years of dealing with dysfunctional email and CMS programs, we are now creating conversations with customers and coordinating our marketing messages to our millions of fans and listeners via Facebook, Instagram, Twitter and email." -Geoffrey R.
Click here to schedule a free consultation with our HubSpot experts to get the help you need now.
A Note About Forward Looking Statements
This article includes statements regarding planned or future development efforts for HubSpot's existing or new products or services. These statements are not intended to be a promise or guarantee of future availability of products, services, or features but merely reflect HubSpot's current plans based on factors currently known to them.
They also are not intended to indicate when or how particular features will be offered or at what service tier(s) or price. These planned and future development efforts may change without notice. Purchasing decisions should not be made based on reliance on these statements.
These statements are being made as of September 22nd, 2020 and HubSpot assumes no obligation to update these forward-looking statements to reflect events that occur or circumstances that exist or change after the date on which they were made.
If this presentation is viewed after this date, these statements may no longer contain current or accurate information.
Free Consultation
Get your free consultation with digital marketing & sales experts.
Get Started