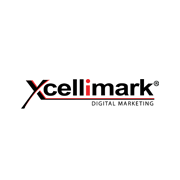 Xcellimark, a leading digital marketing agency headquartered in Orlando, Florida, was selected by Expertise LLC as one of the Best Advertising Agencies in Orlando for 2016.
Recently, Expertise LLC looked at 269 advertising agencies in Orlando and picked the top 20. Xcellimark was one of them.
Since Expertise LLC's goal is to connect people with the best experts in their area, they analyze and score advertising agencies on more than 25 variables across six categories.
The criteria was based on the following:
Reputation – a history of delighted customers as a signal of outstanding service.
Credibility – building customer confidence with licensing, industry accreditations, and awards.
Experience – masters of their craft, based on years of practical experience and education.
Availability – consistently approachable and responsive, so customers never feel ignored.
Professionalism – providing customers a seamless experience both online and off.
Engagement – actively engaged with their customers across a number of platforms.
"It's an honor to add this advertising agency award to our other awards in website design, search engine optimization (SEO), digital media and Inbound Marketing. More importantly, it's recognition of how we have helped our clients grow their businesses consistently and rapidly," said Scott Lambert, President of Xcellimark.
About Xcellimark
Xcellimark is an award-winning digital marketing agency that focuses on growing their clients business through an inbound marketing approach that includes custom web design and integrated search engine optimization,
social media, email and content marketing solutions. The result is a more impressive brand image, higher inbound traffic, more qualified leads and greater customer growth. For more information on how Xcellimark can help you improve your bottom line, contact Scott Lambert at 407-678-3062 or visit www.xcellimark.com