Convert More Leads Through Effective Website Design and Development
Xcellimark Ranks as Leading Provider of
Web Design by Goldline Research
Successful web design and development requires much more than an eye-popping, sexy design. Yes we can do knock-out designs but that's not what gets your visitors to convert. And at the end of the day, online success is based upon business performance.
A Website's Success is Based Upon Several Key Factors:
Website Design
A professionally designed website is easy to navigate, effectively communicates your value proposition, and guides your visitors to your desired goal. Your goals can include someone calling you for more information, emailing you requesting an appointment, or conducting an online sale.
Your design should also portray your brand image in an effective way – through elegant simplicity or flashy multi-media. You decide – we deliver the results.
Website Content
Your content is critical to informing and persuading your site visitors into action. Your website content needs to be tailored to your target audience, their personas, and the search engines that 80% of your target audience will use to evaluate you and your competitors.
Technology
Websites should be developed today using advanced modular technology that is secure and allows you to easily and cost effectively manage the content on your website. Your website needs to be able to easily evolve as you grow or as your needs change. Your site visitors and customers desire the ability to interact with you easily and in an engaging sort of way. And the technology and coding of your website is a key factor in how well search engines can effectively index and rank your website. Don't mess this piece up or you will unnecessarily pay over and over again.
Website Marketing and Social Media
You should have an Internet marketing plan in order to be successful on the web. Not that you have to implement it all up front, but you must have a well-planned roadmap on how you will market yourself online. Website capabilities such as Blogs, email marketing, and search engine optimization should be a major part of your website development. Add in highly-effective incoming links, online articles, press releases, social media networks, such as Facebook, Twitter and Google+ - and the list can keep going. Your head may be spinning but don't worry. We sort it all out for you and most importantly, make it deliver results for your business.
Testing, Analysis and Ongoing Optimization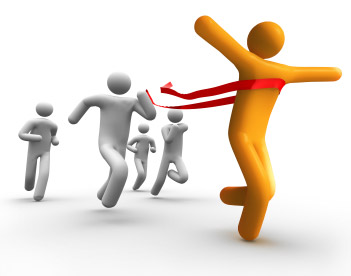 The vast majority of the web design and Internet marketing industry launches a website or Internet campaign and then lets the chips fall where they may. Xcellimark carefully plans your marketing needs, testing your website and landing pages as your marketing plans are implemented in case we need to make adjustments. We continue to not only monitor and analyze the visitor experience of your website, but learn the most successful paths in achieving your business objectives, or in our language – Key Performance Metrics (KPMs). We continue to refine the visitor and customer experience to maximize your return on investment.
Cheap Websites Cost More In The Long Run
Bottom line, don't be sucked in to cheap websites that don't deliver the business results you want and end up costing you more money and time in the long run. Website visitors know a cheap website when they see it and it says to them "Cheap Company". If you want great value in a website that delivers business performance success, Xcellimark can get you there.