Blaise Agüera y Arcas Quits Microsoft For Google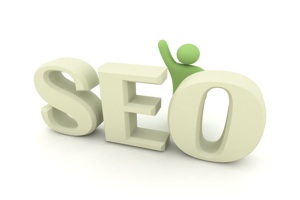 The rivalry between Microsoft and Google rarely gets more intense than when it comes to personnel. With only a very few people considered top-level talent, both companies want them onside; therefore, the discovery at the weekend that Blaise Agüera y Arcas is leaving the former for the latter has prompted fierce speculation.
Agüera y Arcas is not just any old executive; he is a skilled engineer and software designer known for his visionary approach to his work and for his ability to inspire project teams. At Microsoft he was a key figure behind the development of Bing Maps and also worked on wearable computing, mobile interface design and augmented reality. Word is that at Google he will be focused on machine intelligence. Whether this has any connection to Google's other recent acquisitions remains to be seen, but there will certainly need to be work done in this area if it is true that those widely-publicized robotics company purchases mean Google is about to expand into robot production for the service sector.
Though Agüera y Arcas has refrained from comment on his reasons for leaving Microsoft, colleagues there have wished him well, suggesting that the departure is an amicable one. He originally joined Microsoft after it acquired his visual processing software company Seadragon.
The balance of power between Microsoft and Google is always important from a marketing perspective because of its implications for which areas each is likely to dominate in the future; getting a good early perspective on this can make it easier for businesses to plan investments and promotional strategies. It is also important in this case because it may hint at the direction of Google's plans. Machine intelligence has been significant in the development of Google's search engine filters and advanced versions could further complicate the already-difficult business of search engine optimization.
In addition to this, there is speculation about what this may mean for Google Maps, which has recently been losing ground to its Bing rival. Agüera y Arcas has talked in the past about the flawed model of map development, which has tended to focus on things such as high-quality imaging. This is boring to most users and he has hinted that crowd sourcing is where he thinks Google Maps' best hopes lie, making it an altogether more interactive experience. This is something businesses could potentially connect with in a big way, and it is part of the reason why this move is worth paying attention to.
Free Consultation
Get your free consultation with digital marketing & sales experts.
Get Started