Xcellimark Among the 10 Leading Providers for Web Design in the Southeastern United States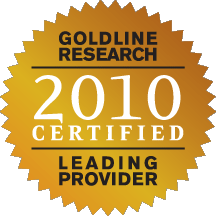 Xcellimark has once again been selected by Goldline Research as one of the 10 Leading Providers of Web Design in the Southeastern United States and is featured on a list published in the April 12, 2010 issue of Forbes Magazine.
To be selected as a Leading Provider, companies must pass the Goldline Research certification process by meeting all of Goldline Research's industry criteria such as no consumer complaints, lawsuits or disciplinary actions and the ability to provide client references that are checked and scored based on a proprietary scoring system.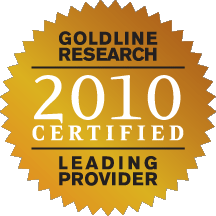 "Being recognized as a Leading Provider of Web Design for the fourth year in a row is both remarkable and an honor for us. It's important to us to partner with our clients to deliver the overall marketing success they need to reach their goals and objectives," said Scott Lambert, President of Xcellimark.
"Great web design must be a part of a well-defined marketing strategy, integrated with compelling copy, and enhanced with digital marketing and ongoing optimization to deliver profitable customer growth. It is the combination of these critical elements that consistently delivers online success for our clients."
And it's that kind of thinking outside of the box that makes Xcellimark an industry leader. They know that online success goes beyond a good looking website and a cookie-cutter SEO program, which is why they provide their clients with a customized digital strategy with a blueprint for success.
The Internet marketing plan may contain any number of creative integrated solutions such as video, social media, compelling writing, continuous testing and analysis in addition to a creatively designed website. Each piece of the Internet marketing puzzle is tailored to client needs to ensure that their business goals are met.
Xcellimark's clients are reaping the rewards of this unique approach to Internet marketing and experiencing unprecedented success online and offline.
"There was an audible 'ahhhhhh' in the audience when we pulled up our new website," said Kevin Higgins, International Director, Global Teams. "To work with a team of people that bring the right experience, the right gifting, the right talent pool in to play at the right time was incredibly helpful. And perhaps the most helpful thing, which can be easily overlooked, is the wisdom to know how to ask the right questions to get us moving in the right direction, to prod us to think about things we would never have imagined."
About Xcellimark:
Xcellimark is an award-winning Interactive Agency that creates and delivers customized strategies to enhance customer growth and branding through proven Internet marketing solutions such as creative design, digital marketing, consulting, technology and performance optimization. For more information on how Xcellimark can help you improve your bottom line, contact Scott Lambert at 407-678-3062 ext. 210 or visit www.xcellimark.com
Free Consultation
Get your free consultation with digital marketing & sales experts.
Get Started