New Requirements Cause Bing Ads Panic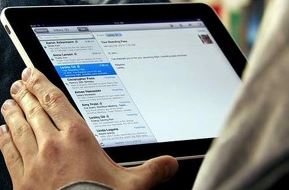 Panic has spread among Bing ads users in the last 24 hours, as some users have found themselves unable to access their accounts. This is due to new requirements that Microsoft says it has imposed for security reasons, and it notes that it has sent all its customers more than one warning – but how well targeted were these warnings, how useful is this security and what should Bing's customers do now?
Problems with missed warnings from online companies are hardly new. Many business people simply do not have time to read all their email every day. They may tag things and set them aside for later, which is a process that inevitably leads to some things getting lost. Where they receive regular communication from one source about trivial matters, it is all the more likely to get bumped in this way. For this reason, genuinely urgent messages need to be made to look different or be communicated in a different way. Having a full screen notice appear as soon as people logged into their accounts might have been a good strategy for Microsoft.
Microsoft says that it wants all ad accounts to be accessible only from Microsoft accounts, which are already used to access facilities such Messenger and Xbox Live. Microsoft contends that this will enable it to provide better security by using measures such as two step verification. Many security experts, however, argue that consolidated accounts are inherently insecure because they mean only one or two passwords need to be cracked to get access to many components of an individual's online presence. These can then be used to access more, such as by sending lost password requests, with the result that hackers can quickly get access to sensitive material or steal someone's identity. With this in mind, it can be wise to keep separate accounts for business and personal use.
Although the rollout of the new Microsoft measures have already caught some users out, they will take a few months to reach everyone. For businesses that could be caught by this and have not yet set up a Microsoft account, now is the time to act. The last thing advertisers need at this time of year, with the holiday season on the horizon, is to lose access to part of their marketing set-up. It is not yet clear what will happen to those who have already been caught, but Microsoft is said to be working hard to resolve the problem.
Free Consultation
Get your free consultation with digital marketing & sales experts.
Get Started