Auditing Websites For SEO Is Essential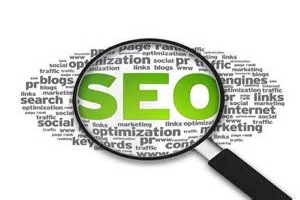 The business of building a website and utilizing search engine optimization (SEO) is a constantly evolving process so there comes a time when you should look back over your previous work and do an audit. Is all content SEO efficient? Are there article titles that could be changed for better engagement? Could small tweaks of the interface result in large leaps in conversion rates?
Though you might not think it, a website audit does not have to be a difficult or stressful to do. If audits are conducted on a regular basis, the amount of work can be kept to a minimum. There are different things you need to look for when doing an SEO audit; therefore, it is useful to split your team into different groups.This allows each group to focus on a few tasks, minimizing the risk that errors will be missed.
One of the major elements of an SEO audit is the process of gathering data and sorting through website information. This includes things such as keywords, traffic and referral traffic for each of your website's landing pages. This data can change on a frequent basis; therefore, after the first audit, it is a good idea to set up a file to keep track of information, helping to minimize the data collecting stage during later audits. After this has been done, a closer eye needs to be turned on targeted keywords. These also evolve and change over a period of time and it is vital to recognize whether words have become stronger or weaker. If the latter is true, they may need changing so that older content gains a boost in traffic.
Another job during an audit is to look at your website's infrastructure. It is essential to identify any possible domain issues, such as subdomains or unsanctioned domains. 301 pages could be affecting your traffic and will need eradicating; meanwhile, sitemaps also need to be checked because search engine bots crawl and index them. Bots cannot correctly index websites if errors are present, resulting in search engine failures. Finally, broken links should be detailed and fixed immediately.
Auditing websites on a regular basis is important if your content is to stay relevant and you want maximum search engine results. By keeping track of prior audits, you can note what's working (and what's not) and better plan your website update.
Free Consultation
Get your free consultation with digital marketing & sales experts.
Get Started