4 SEO Myths You Should Ditch Now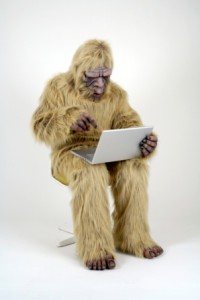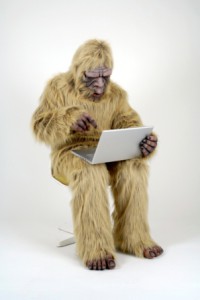 If you're still holding on to old SEO practices, it may be time to rethink your strategy. Especially in light of the rapidly evolving Search Engine Optimization landscape with constant updates to algorithms such as March of The Penguin 2.1,Meet Google Hummingbird, and most recently Your Website Could Go Ghost On Google After April 21st. These continual algorithm changes have left many businesses scrambling to clean up their search engine marketing efforts and to make sure they understand how to do SEO right.
In the midst of it all, you may not even realize that your Internet Marketing strategy is using old SEO tactics. But don't worry! We've got you covered with a list of four (4) SEO myths you should ditch right now.
Myth #1 - My IT Department Can Handle SEO
A lot of businesses tend to leave the SEO aspect of their website up to their IT department or web designers. The common misconception is that because it's technical, IT can handle it.
But your website's SEO should not be left solely in the hands of IT. Just because IT is involved in certain aspects of SEO, i.e. making sure your website is easily crawled by the search engines, using redirects properly and setting up XML sitemap files, that does not mean they know SEO and how to do it well.
You need the expertise and guidance of an Internet Marketing professional who knows there's more to SEO than keywords and links – it's about creating high-quality content that resonates well your audience and optimizing it for people with appropriate keywords, tagging, meta title and descriptions. Think about it: if your content is easily found by humans online, how much more so is it easy for the search engines to crawl your site and come to the conclusion that your content is relevant as well.
Myth #2 - Having More Links Is Better Than Having More Content
While it doesn't happen as often as it used to, we still get solicitations from people wanting to build links by selling them or exchanging them.
Unless it's a legitimate exchange with a reputable website for a real business purpose, we tend to frown on this practice. And at the end of the day, all the links in the world won't matter if the content being linked to is lacking in quality.
If you've got the budget to invest in your website, don't spend it on risky and oftentimes black hat link purchases. Instead, invest it in your website's content.
When you invest in content, you get a higher return on investment because you can repurpose it for Web pages, blog articles, content offers tied to lead generation campaigns and more.
And high-quality content naturally generates more links over time.So natural links are the name of the game. Unnatural links will actually hurt you – so just don't do it!
Myth #3 - SEO & Inbound Marketing Have Nothing To Do With Each Other
SEO and Inbound Marketing are not individual silos anymore. They are indisputably linked and go hand in hand.
Inbound Marketing focuses on attracting visitors to your website and then turning those website visitors into customers. Some of the key strategies used in Inbound Marketing include content creation, conversion optimization, social media and more.
SEO focuses specifically on improving your visibility in search engine results and generating more qualified traffic to your website. It's a key player because it's the first stage of the Inbound Marketing process: attract the right people to your website.
SEO, when done right, gets you ranked higher in the search engines and puts your website listing in front of people that are not only likely to visit, but convert on your website once they get there.
Myth #4 - Meta Descriptions Majorly Impact Search Rankings
A meta description is an HTML attribute that tells the search engines what your page is about. You normally see them on Google's search engine results pages (SERPs), where they're commonly used as preview snippets to help online searchers determine what your page is about.
We get questions all the time from our clients about the need for meta descriptions on their Web pages. Usually they've read an article that references back to 2009 when Google announced that meta descrip­tions (and meta keywords) don't impact search rankings.
What we tell them is that even though they might not majorly impact ranking, they are still important for SEO. That's because they're a golden opportunity for you to separate yourself from all the other pages online with similar content and legitimize your page to online searchers as one worth visiting. That's why each meta description should be uniquely written to correlate with what your page is about.
Now that some of the common SEO myths have been debunked, you're probably wondering how your website is measuring up. And we'd love to help you figure that out with our Inbound Marketing assessment.
Free Consultation
Get your free consultation with digital marketing & sales experts.
Get Started