Are Meta Tags Still Important to Your Site's Success?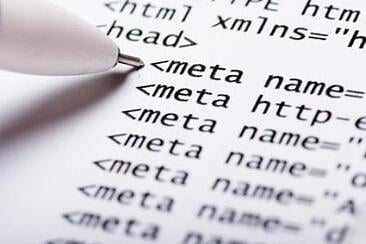 Meta tags, which Wikipedia describes as a way to portray information about your site, are capable of letting anyone who takes a look at your site's information in their browser know who made it, what the webpage is about, and what character set your site uses.
Search engines also read these tags to determine titles, keywords and descriptions for every page on your website, although some of these tags, such as keywords, are less important than they once were. But, no human or computer can glean this extra information if you don't properly use meta tags.
Meta Tags and SEO
Search engine optimization incorporates a range of factors, from page URLs to anchor text. Meta tags, consisting of a meta title, meta keywords and meta description, are just one factor.
The meta title is the most important meta tag because it tells the search engines and internet searchers what your page is about. Without a good, unique meta title, your page will have a difficult time ranking in the search engine results. Meta descriptions are also helpful to visitors because Google may display them in search engine results below the meta title.
Google normally uses a snippet of content that's as close to the top of your web page as possible to display in the search engine results in place of the meta description. If the search engine spiders crawl the page and don't find anything that will work as a snippet, Google may then use your meta description, so it's important that you don't leave this blank when optimizing your page or else your search engine result won't look credible or complete.
Another advantage of including a meta description is that other search engines and directories might use it when listing your page in their search results. Either way, it is useful to have a meta description and it would be unwise to not put a meta description on every page. A short description of up to 160 characters is perfect to prevent it from cutting off in the search engine results.
So What's the Deal with Meta Keywords?
Meta keywords are another component of meta tags that are used to describe the content on your page. Even though Google no longer takes keywords into consideration, much like they no longer rely solely on anchor text to determine the subject of a link, there is no reason not to put keywords on your page because they remain useful.
Directories, for example, might use meta data as part of your listing. Furthermore, you might use common misspellings of the actual keywords to help Google suggest your website to searchers who have made a spelling mistake in their search.
Don't Forget About Long-Tail Key Phrases
Long-tail key phrases ultimately generate greater leads because users who know exactly what they want are more eager to make a purchase or sign up for your newsletter if your services meet those needs. Just like you want to incorporate different key phrases that have the same meaning as your keyword in your content, you'll do the same with meta keywords.
Spread the Meta Tag Love Around
You should specify a meta title, meta keywords and a meta description for each page on your website, but if all your pages carry the same meta tags, you're sabotaging your SEO efforts because search engine optimization applies to every page, post and category on your site. And while these pages may fall under the same overall theme, each has its own purpose.
Each page needs to stand on its own with a unique meta title, meta description and meta keywords. That way, every page on the website has an opportunity to rank for those relevant keywords in the search engine results. It you use the same meta tags on every page, possibly none of them will show up because you've diluted it to where none of the pages are unique or important.
There's No Reason Not to Go Meta
With WordPress plugins readily available, PHP includes, and custom scripts at your fingertips, there's no good reason not to use meta titles, meta descriptions and meta keywords. Take the time to specify meta tags for your pages to strengthen your SEO. Don't expect meta tags alone to skyrocket you to the top of the SERPs because it won't happen.
While search engines consider a lot of factors, specifying meta tag data is still advisable, according to Bing's Duane Forrester, who says that this attention to detail will show in all of your content.
Free Consultation
Get your free consultation with digital marketing & sales experts.
Get Started