Xcellimark Launches Custom MLS Real Estate Marketing Website System for Real Estate Agents & Brokers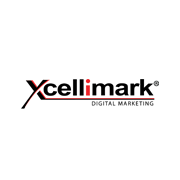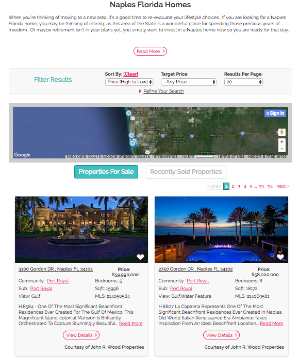 Orlando digital marketing agency Xcellimark recently launched a robust custom MLS real estate marketing website system for real estate agents and brokers that includes more powerful search features than other real estate marketing sites on the market.
The website system allows real estate agents and brokers to build out individual area, community, and neighborhood pages that feature properties within specific locations in the city they primarily sell in.
These pages offer buyers and sellers more information about properties for sale in the area (than most of the other large MLS websites on the Internet) and are optimized for search engines.
This helps the real estate website have a better chance of coming up in search results when buyers are searching for properties in particular communities and neighborhoods.
Additional features of the custom MLS system include:
Mobile-friendly layout for easily viewing properties on your phone or contacting a real estate agent on-the-go
Customizable city, community and neighborhood website pages and property listings to increase SEO exposure while also providing a better search experience for the user
In-depth information on each property, including fees, pet rules, community features, amenities and more

Larger property photos to give potential buyers a more detailed look at the property

Detailed advanced search capabilities

Ability to organize property listings by categories such as communities, cities, neighborhoods, golf, condo, waterfront, new communities, etc.

MLS listings that update everyday and include sold properties to help give buyers and sellers an idea of what is selling

Integrated blog to publish helpful articles about the area

Integrated analytics that shows real estate agents exactly which pages and listings a visitor who has filled out a form is viewing and how they came to your website – providing you with a more complete profile of the potential client before you even talk to them

Ability for website visitors to save their favorite properties and share, print or email them as a custom portfolio of homes

Integrated mapping and directions to homes in the MLS

Ability for real estate agents to customize which areas, properties and property details are listed on their website

Optional integrated marketing automation, email marketing, social media publishing integration, and CRM
"We built a real estate marketing administration system that makes it very easy for realtors to add the information their buyers and sellers want. Agents have the capability to add community pages, PDFs, blog articles, and content offers such as guides and eBooks for visitors to download. The website visitors get more detailed information on the properties and communities than other MLS systems including Trulia, Zillow, Realtor.com, and Homes.com. The realtors get more actionable intelligence on the people using their website and the tools that help them market, sell and support their buyers and sellers more effectively," said Scott Lambert, President of Xcellimark.
A real estate agency that has experienced stellar results from this real estate website marketing system is Melinda and Paul Sullivan's BonitaNaplesRealEstate.com. After going live with their new website, their community and neighborhood pages began ranking on the 1st page of the search results for Google, Yahoo and Bing. They receive leads every week and have converted 95% of the qualified visitors to real estate clients.
"Xcellimark listened to what I needed in a website and created ways to actually make that happen. Everything about the site had SEO in mind. My site is now making it's way up to the first page and the top of the first page on most search engines," said Melinda Sullivan, Sullivan Realty's Owner and Lead Realtor.
To learn more about how to benefit from the most comprehensive real estate marketing website available, contact Xcellimark to learn about the new real estate marketing website for a tour of the system and discover the robust marketing, sales and administration capabilities available to you.
About Xcellimark
Xcellimark is an award-winning digital marketing agency that focuses on growing their clients business through an inbound marketing approach that includes custom web design and integrated search engine optimization, social media, email and content marketing solutions. The result is a more impressive brand image, higher inbound traffic, more qualified leads and greater customer growth.
Free Consultation
Get your free consultation with digital marketing & sales experts.
Get Started