3 Tips for Establishing Yourself as the Top Dog Realtor in Your Area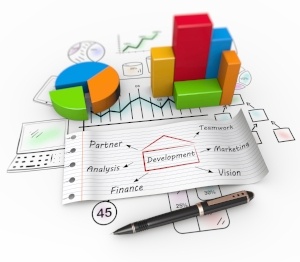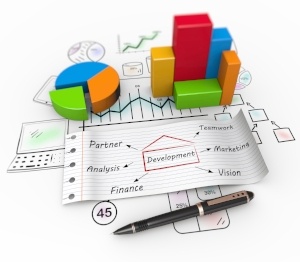 About 2 million real estate licensees remain active on average and the number of real estate brokerage firms nationwide is approaching 100,000, according to estimates from the Association of Real Estate License Law Officials.
In other words, there is a lot of competition for real estate professionals, especially in active markets that attract fresh talent every year. This doesn't even include digital competition from sites such as Zillow, Trulia and HotPads that have revolutionized real estate marketing by enhancing user's access to up-to-date property information.
In this cutthroat environment, bold and creative strategies separate true real estate professionals from the crowd. Many of the success strategies utilized by real estate superstars in the past are no longer as effective given the changes in the market.
Direct mailers, bench ads and print advertising are still in use, but inbound marketing strategies for real estate can boost your brand and establish your expertise in a field where fast information is considered a currency.
Dare to be different, but make sure that your data and services are accessible, relevant and timely.[1]
Tip #1: Build Out Your Community Pages
Inbound marketing may be more difficult to grasp for Realtors because it requires out-of-the-box thinking in order to create strategies aimed to draw attention to your business organically. Nonetheless, some programs are already available for you to test drive.
For instance, you can claim your piece of the virtual real estate marketplace with Xcellimark's recently launched MLS real estate marketing system for your website.
The site was designed as an interactive space for real estate agents and brokers to build out city, community and neighborhood pages that relate to your targeted growth areas. Properties for sale located within the geographic area are featured on these pages.
The goal of community pages is to create a place where buyers and sellers can find useful information about available properties in their preferred zip codes or neighborhoods. In addition, visitors can find out more information about the community itself including amenities, pet restrictions, etc.

The pages are search engine friendly and mobile optimized to ensure that they pop up when buyers and sellers search for properties in a geographic area. With a database that has more extensive information about each property than other real estate websites, you can expect to generate more attention to your team and your listings.
Searchable content improves the chances that your real estate website will rank prominently in search engine results pages, boosting your site traffic numbers and the possibility of conversions.
Tip #2: Invest in Your Marketing Strategy for Exposure
No matter the size of your real estate team, you need to make sure that you have your name out there for clients to find you. Eighty-four percent of real estate offices are independent, non-franchised operations[2], suggesting that with many small players available to provide client-focused personalized services, you will have to go the extra mile to be noticed.
Although the national franchises and subsidiaries account for a smaller sector of the real estate industry, it is easy to get lost behind their well-funded and corporate-designed messages. There's no need to match their flashy presentations when you can deploy inbound marketing strategies that are focused on your message and relatable to your target audience.
One reason that the all-digital real estate platforms cannot totally out-maneuver real estate professionals with boots-on-the-ground operations is because of your personalized service and customized content. Use this to your advantage by streamlining your marketing efforts to support your sales strategy.
Inbound marketing strategies for Realtors involve maximizing your brand and name exposure through your own website, blog and community pages on various platforms.
Tip #3: Produce Content and Resources That Make You the Expert of Your Area
Many business sectors may have gone global, but real estate is still, essentially, local in nature. Your clients may be based elsewhere while they shop for or sell a property, so it is up to you to demonstrate your expertise in all matters relating to real estate trends, listings, local laws affecting real estate ownership and other local issues.
In addition, the real estate market is subject to outside factors on the national and international levels. Develop and curate content that will establish your expertise on issues related to real estate and other relevant issues.

Attach your name to projects and publications that will enhance you and your team's reputation. Use these experiences to create content for your blog, community blogs and industry publications.
Relevant content that is shareable with the potential for turning viral will boost your street credibility, but be cautious about pursuing too much "click bait" attention. At the end of the day, you want to be viewed as a professional and an expert at your job.
How Realtors Can Use Inbound Marketing Tactics
With robust real estate inbound marketing strategies, you can gain site traffic and build relationships with clients and potential clients that can lead to more sales. Optimize your online presence to make sure your potential clients can find you, and create content to ensure that they will come back for more.

Xcellimark's MLS marketing website system is the ideal tool to boost the effectiveness of your inbound marketing tactics. Use the community pages to stake your claim on your market area, enhance your exposure and establish your expertise through optimized content. The payoff may come sooner than you expect.
Sources: [1] Forbes.com and [2] Inman.com
Free Consultation
Get your free consultation with digital marketing & sales experts.
Get Started