7 SEO Elements to Boost Your B2B Campaign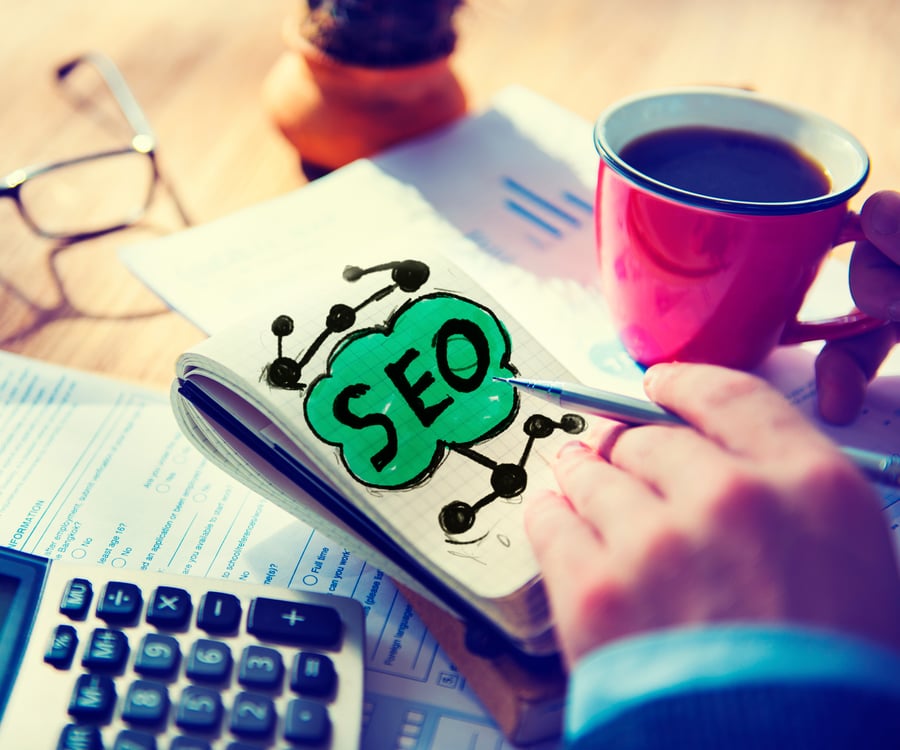 In spite of ongoing search engine algorithm changes, few marketing experts would argue that the need for a keen understanding of SEO best practices has diminished over the years. If anything, the value of SEO knowledge and capabilities has increased.

At the same time, many non-experts mistakenly assume that there's a one-size-fits-all approach to SEO. In fact, the practice varies in accordance with numerous factors, not all of which are obvious or intuitive.

Here's the hard truth: B2B SEO campaigns are very different from B2C SEO campaigns.
If your company markets primarily to other businesses and their decision-makers, you need to follow a very different set of SEO best practices than companies marketing primarily to individual end-users.
These seven elements are critical to any B2B SEO campaign.
1. Keyword Usage
The cornerstone of any organic B2B SEO campaign is targeted, highly-relevant keyword usage. That requires extensive keyword research and competitor site analyses to determine how quality prospects are searching for the solutions your company and its competitors provide.
Once you've compiled a list of relevant keywords that dovetail with current industry terminology, identify those that offer the highest potential ROI. In other words, isolate and use keywords that aren't already being dominated by your competitors. Often, such high-ROI keywords are variations on more heavily used alternatives.
2. Demand Generation Keywords
Complement keywords that leverage existing industry terminology with those that explicitly support your company's unique solutions. While it might be inaccurate to describe this as "making up words," identifying terms to which your company has a strong and legitimate claim can help set you apart in a crowded industry.
As you create content that supports these demand generation keywords, they'll find greater prominence in your industry's lexicon and heavier utilization by prospects conducting organic keyword searches.
3. Relevant Inbound Links
B2B and B2C SEO campaigns do share one thing in common: Not all inbound links are worth attracting. In fact, low-quality links can be harmful to your SEO campaign. Search engines see low-quality links as evidence that you're knowingly manipulating their algorithms, which is a sketchy, frowned-upon tactic.

Focus on attracting inbound links from authoritative websites that either directly or indirectly serve your industry niche such as trade blogs, supplier sites, and news publications.
4. Straightforward, Intuitive Website Navigation
Website navigation is just as important as quality inbound links. While human visitors certainly appreciate a straightforward navigation experience, search engines value it even more.
Sites with poor internal structures can impede "crawling," affecting the frequency and completeness with which search engines index your pages. In addition to an intuitive, user-friendly navigation framework, you should include an XML sitemap on your website.
5. Directory Submissions
Submitting your website to online directories is a must for any company that's serious about boosting its online visibility and SEO value.
Business decision-makers, your company's core prospects, value website directories' content and may actively refer to them during the research process.

6. Compelling Content
Compelling content is more likely to be shared and re-posted, indirectly boosting its SEO value through accumulated links and other factors.
"Technically" compelling content is important as well: Optimized title tags, concise meta descriptions, well-placed keywords and outbound links to authoritative websites are all key to a compelling, fully-optimized read.
7. Mobile Functionality
Even though it appears on this list last, mobile functionality is among the most important aspects of business SEO. This is particularly true in the wake of Google's infamous "Mobilegeddon" update, an algorithm shift that penalized many websites without certain elements of mobile functionality.
By some counts, more than 10 percent of all U.S. websites were affected by "Mobilegeddon," a shockingly high proportion for a single algorithm change. If your website traffic decreased suddenly in early 2015, "Mobilegeddon" may have been responsible.
This shift is catching many B2B firms off guard, forcing rapid website redesigns. If you haven't already invested in a mobile-friendly website update, ask us how to execute one quickly and cost effectively.
Learn How to Improve Your Website's SEO from the Professionals
When done properly and used in conjunction with other elements of a well-rounded inbound marketing campaign, SEO is an effective, high-ROI tactic that drives prospects to your digital doorstep and compels them to convert.

But effective SEO doesn't happen overnight. Instead of snapping your fingers and wishing your campaign into existence, ask how we can create a dynamite strategy for your company .
Free Consultation
Get your free consultation with digital marketing & sales experts.
Get Started