2013 Was A Good Year For Search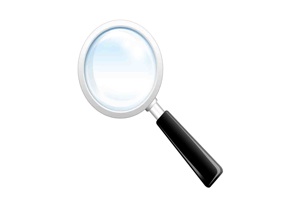 The release of fourth-quarter U.S. stats has confirmed that 2013 was a strong year for digital marketing and one that has seen continued growth despite witnessing some significant technological and social changes. The year ended on a high note as, despite a decrease in overall impressions, a 27% rise in ad spending in December lifted the overall spend for the quarter by 12%.
Ad impressions in the fourth quarter were 16% lower than in the same period the previous year but the click-through rate was up an impressive 25%, suggesting that ad targeting is improving significantly and that customers have a strong idea of what they are looking for. The figures also show smartphone search revenue up by 253%. This is an astonishing figure; however, it is not a surprise to those who have been following market trends, as the switch over to this new format is nearing its peak. Interestingly, tablet revenue is only up 82%, suggesting that it is beginning to level off. Ultimately there are only so many potential buyers out there in existing markets, which is why device manufacturers and companies such as Google are so keen on exploring new markets, such as India, at this juncture.
The big news as far as ad style is concerned, where the festive period was especially relevant, is the shift from traditional Pay Per Clicks (PPCs) to Product Listing Ads (PLAs), which was made possible by the likes of Bing and Google restructuring what they offer through their basic promotional services. Adjustments that made these options practical for mobile sales helped to smooth out the device transition. The question initially was whether advertisers would be willing to put in the extra effort necessary to develop and maintain effective PLAs; however, the rewards have obviously made this worthwhile as far as the majority are concerned, and once the initial effort has been made they have potential to make sales management much easier. PLAs have demonstrated particular value for local search, with customers more easily able to make decisions about which local stores to visit.
With PLA click-through spend up 618% compared to the last quarter of 2012, it is well worth making the transition and taking full advantage of what is now available. The chances are that PLA click-throughs will always do better in circumstances where customers are heavily motivated to buy and there are far more opportunities than just the winter holiday season for this, with Valentine's Day not far away. Now is the time for businesses to think seriously about how this approach can work for them.
Free Consultation
Get your free consultation with digital marketing & sales experts.
Get Started