Your Website Could Go Ghost On Google After April 21st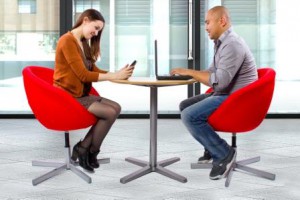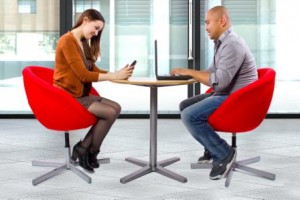 Google has announced that starting on April 21, 2015 it is changing its search engine algorithm to evaluate how mobile-friendly your website is (or isn't). The results of that evaluation will have an impact on your website ranking in Google search engine results pages for mobile searches.
Google has stated that 50% of all online searches are now from mobile devices. And there are estimates that Google controls 60% - 85% of all the search engine traffic.
So if being found in Google is important for your business, you must move now to get it optimized for mobile devices.
Our clients' inbound traffic from mobile users ranges anywhere from 15% to 60%. However, even on the low end of 15%, they really need that traffic to grow their business.
If your inbound organic search engine traffic by mobile devices is 20% or above, you need to ensure your website is mobile friendly.
There are 3 main methods for building a mobile friendly website:
Responsive Design
Dynamic Serving
Separate mobile website (m.yourwebsite.com)
Each of these methods has advantages and disadvantages and you must do certain things correctly within whatever method you choose. We have implemented all three (3) methods when building mobile-friendly websites in the past, but we concentrate on Responsive Design today.
After many companies tried various methods,Google decided that their preference is for Responsive websites. However, as long as you have implemented the other 2 methods correctly, you should be ok - for now. As with Google, all things will change.
Some common mobile mistakes on websites are:
Using Flash in any format
Using Pop-Ups
Using text that is only readable by zooming in
Using text that you can only read by scrolling horizontally
Placing links too closely together
Poorly sized iframes or embeds
Blocked JavaScript, CSS and image files
Faulty redirects
We have also noticed where Google has changed their mind on certain coding techniques. It is important that you have your website evaluated now for the mobile user experience you are currently delivering.
So your next steps should be the following:
Use the Google Mobile Assessment tool to see if your website is mobile-friendly - https://www.google.com/webmasters/tools/mobile-friendly/
Use the Google Website page speed test to see how quickly your page loads - https://developers.google.com/speed/pagespeed/insights/
Go to your Google Analytics or website statistics software and determine what percent (%) of your inbound traffic (visits/sessions and users) are coming to your website from mobile devices.
Contact your website development agency to determine the best approach for making your website optimized for mobile devices now.
Here is an example of the Google tool results for a website: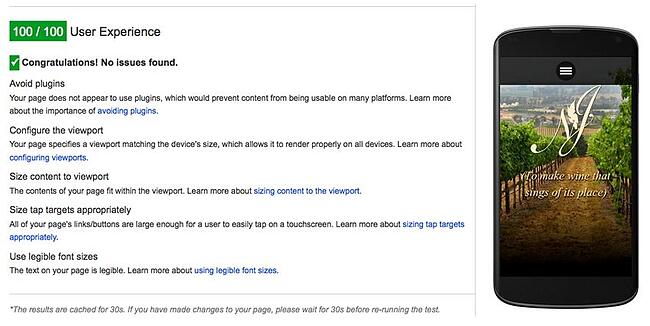 Here is an example of the Google Speed Test: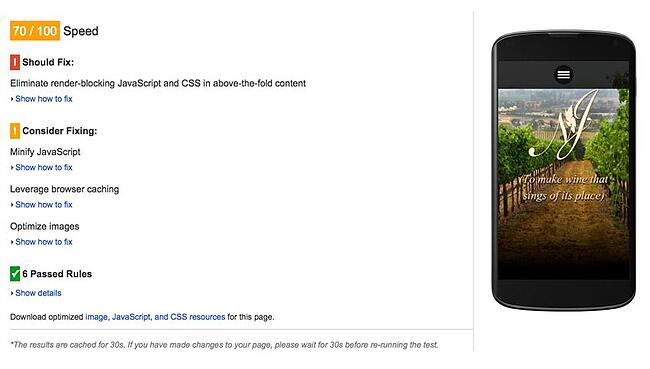 While you may think that a speed score of 70/100 may not be good, being in the 70s is much better than most websites. Here is how some of the top brand websites scored in Google's speed test:
Amazon.com – 45/100
BankofAmerica.com – 49/100
eBay.com – 49/100
Yahoo.com – 66/100
Apple.com – 62/100
ATT.com – 42/100
IBM.com – 52/100
Microsoft.com – 52/100
UPS.com – 53/100
As you can see, the top technology and financial companies with millions of dollars invested into web technology infrastructure really struggle to get to a Google speed test score in the 70s.
If you conduct these tests and fail to be mobile-friendly, you will want to quickly develop a plan for your website to become mobile-friendly.
Take advantage of our free Inbound Marketing Assessment that provides a detailed analysis for:
Optimizing your website for lead generation and conversion
Optimizing your website for all mobile devices
Growing your business through the most proven marketing method
Beating your online competitors
Free Consultation
Get your free consultation with digital marketing & sales experts.
Get Started