Revamped Xcellimark Website Helps Businesses Find Cost Effective Web Solutions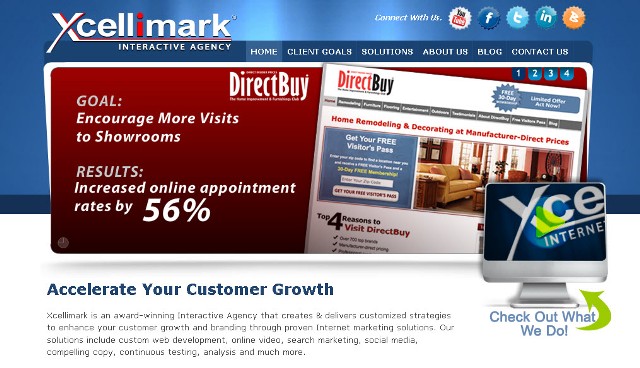 Orlando, FL - Xcellimark, a leading Internet Marketing firm in Orlando, Florida, has launched a new informational website designed to educate people on the latest developments in search engine marketing and website services.
Search Engine Marketing has become a driving force in business in the last few years. Over 62% of small business owners feel that Search Engine Marketing (SEM) and email are important to the success of their business. Search Engine Marketing is ranked the #1 website promotion method used by commercial websites and the most cost-effective method of increasing online revenues.
"Our new website offers information for companies looking for a better way to market their business on the Web. Visitors can read about our different web services that we have used to help businesses grow in ways they never imagined before they became tuned in to Internet marketing." said Scott Lambert, President of Xcellimark.
According to The Dieringer Research Group, even offline spending is being greatly influenced by Internet research. In 2004, over 180 billion dollars in offline spending was influenced by online product research. And over 106 billion was actually spent buying products online.
Xcellimark's website also features new services such as pre-packaged website marketing plans that are a cost-effective and easy way for many small and medium sized businesses to get a jump start on the Web. The new affordable small business website packages are available with everything needed to get started on the web including over 1200 website design templates, an easy to use content editor, and a long list of advanced features, all for one low price. Customized website solutions and advanced e-commerce solutions are available for larger businesses ready to take full advantage of Internet profits.
"The Internet is changing every business and industry. You can no longer sit on the sidelines and ignore it. Even locally-focused businesses are impacted by the development of search engines surpassing the printed Yellow Pages and Newspaper Ads as marketing tools. Every business simply must have a website at some level that is effectively marketed whether your market is local, regional, national or international. Our website addresses these business needs and solutions as they continue to evolve," said Scott Lambert, President.
The Xcellimark website continues to be used as an intranet for clients to receive their performance reports, view work-in-progress, and allow 24/7 information exchange. A document management system improves Xcellimark's ability to provide their clients with a more efficient exchange of information, files and improved customer service.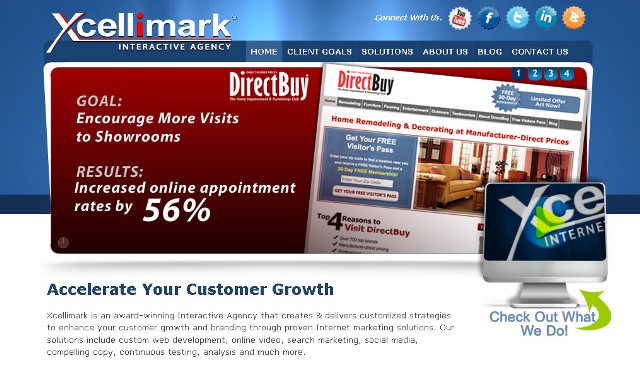 Free Consultation
Get your free consultation with digital marketing & sales experts.
Get Started