Southwest Florida Waterfront Properties Launches New Website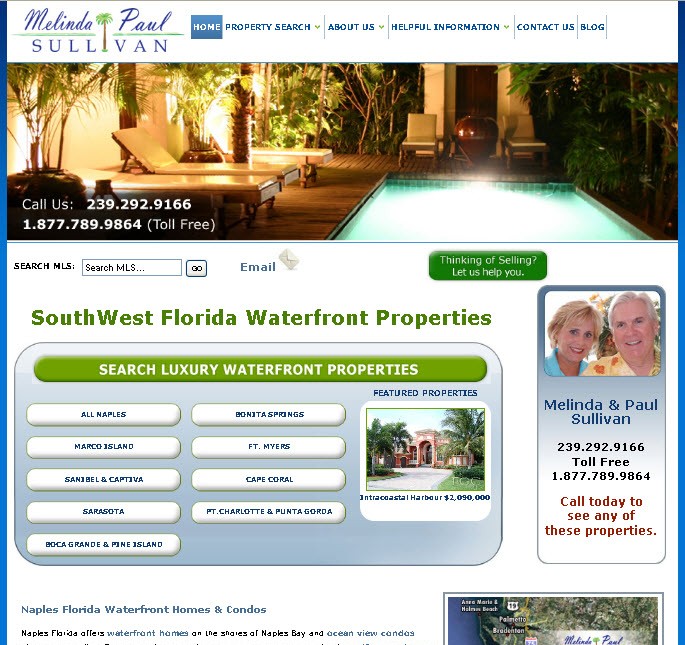 Xcellimark was excited to work side-by-side with Melinda and Paul Sullivan, Southwest Florida Realtors, as they launched their new website at www.southwestfloridawaterfrontproperties.com. Working with Melinda and Paul for just four months, Xcellimark not only designed and launched a user-friendly "front-end" interface, but designed and programmed an entire custom-made database to house multiple real-estate feeds.
One of the most important features Melinda Sullivan needed built into the website was an Administrative section that she could use to update, edit, add or delete web pages as needed. As a result, the website was built with a completely customized website management system that is user-friendly and easy to navigate even for the most inexperienced of computer users.
Another aspect of the website that makes it an original among real estate professionals is its versatility and attention to detail. Not only can users search for property listings in several different ways, but each area can be searched with very general criteria or very specific.
Another outstanding feature of Melinda and Paul's site has to be the amount of detail included in each listing. Pricing, property description, community information, pictures, virtual tours and more are included on every listing that provides it.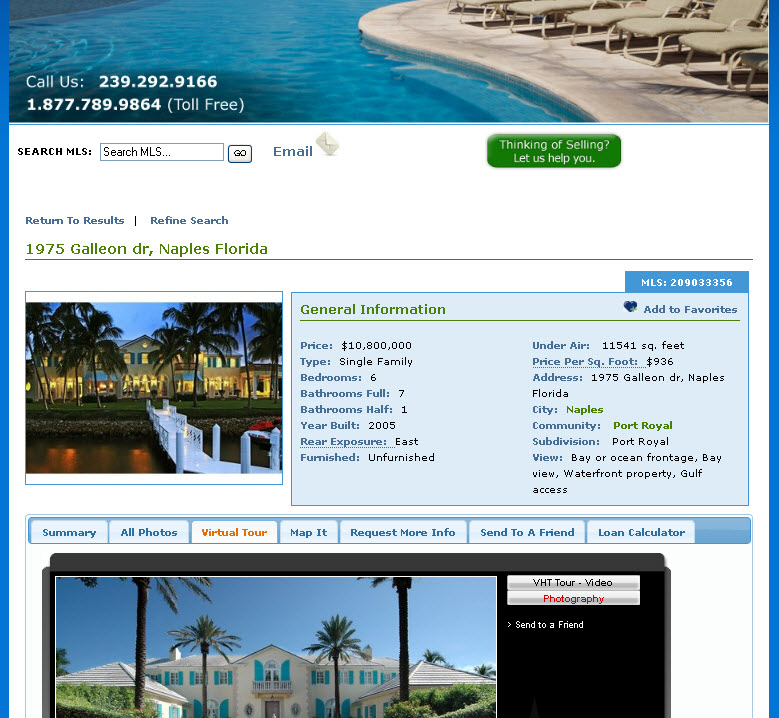 After launch, the Sullivan's told us that they believed this website would become the leading waterfront real estate website for Southwest Florida. We're keeping our fingers crossed!!
Free Consultation
Get your free consultation with digital marketing & sales experts.
Get Started