Grow Faster and Smarter with Inbound Marketing
Attract your ideal clients to your company by creating and publishing the type of content that is in line with what they are interested in.
build awareness about your products and services,
generate traffic to your website,
convert website visitors to qualified leads,
and ultimately close more sales.
Inbound marketing helps to peak the interest of your ideal prospects and guides them through a sales path that is tailored to their needs.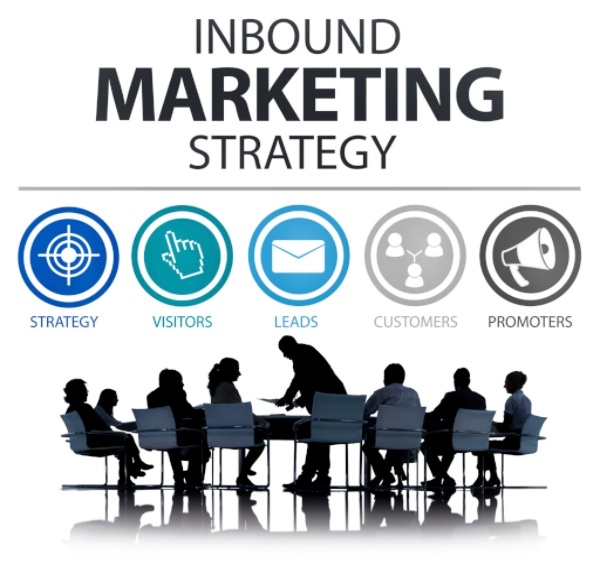 Inbound Marketing Methodology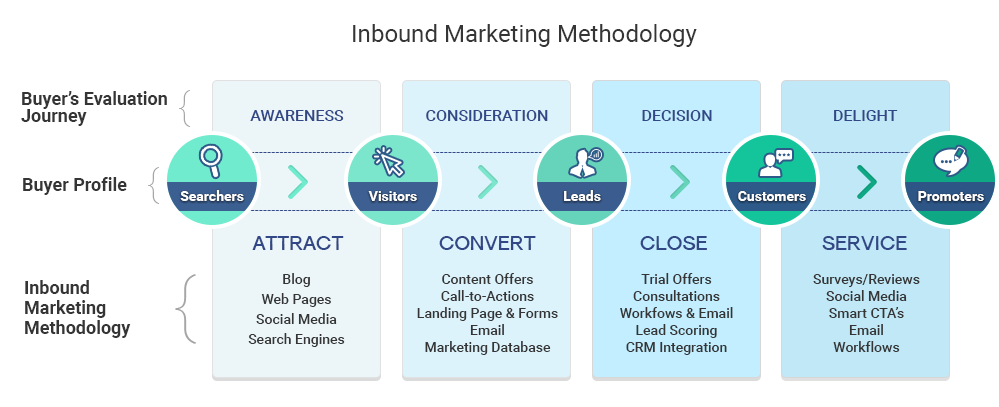 As you can see from the graphic above, inbound marketing starts with building awareness to help attract your ideal prospects. From there you move them through very specific "lead nurturing" paths in order to convert them from a prospect to a lead. By continuing to provide different types of content that helps them in their research and decision-making process, you are able to more easily convert your leads into an actual sale.
Let's look at each of aspect of Inbound Marketing in more detail.
Attract Prospects
It's important for you to be in front of your ideal prospects in the digital channels they use online. You need to distinguish yourself from the crowd of other vendors and businesses by using various aspects of content marketing and social media such as:
tweets
Facebook posts
LinkedIn posts
PPC ads (yes, that's advertising but it's also content)
press releases
customer reviews
Convert Visitors to Qualified Leads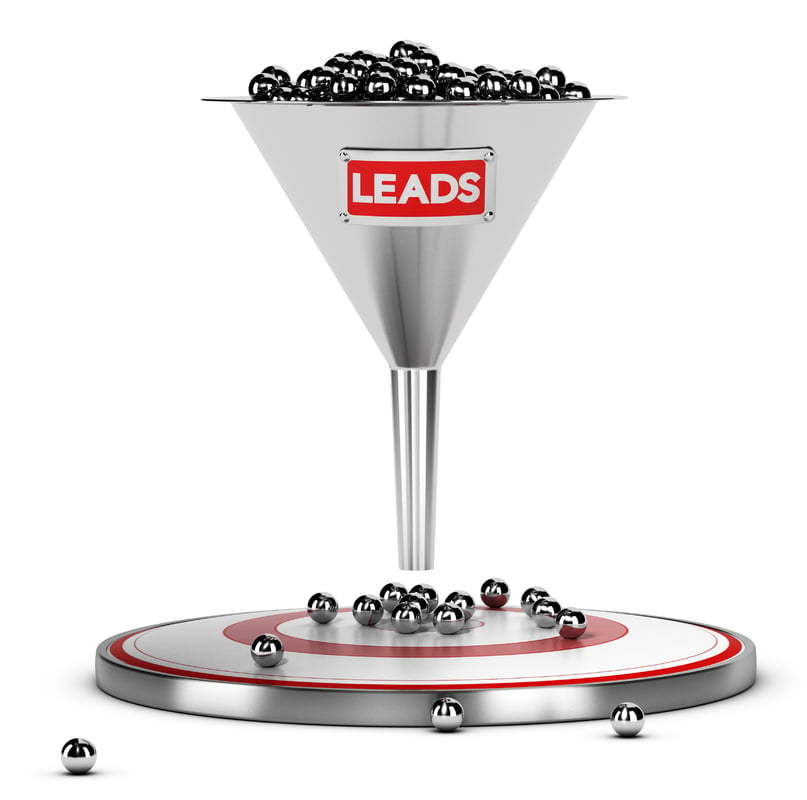 For many companies, a sale is not immediate since many of your visitors are not always "sales-ready." Therefore, you need to provide an opportunity for your potential clients to receive more information that will help lead them down a decision path. Offer something of value to them in return for getting their contact information.
You can offer content and use tools such as:
White papers on subjects that will interest them and educate them
E-books that help them understand your products or services better
Tip sheets on best practices or things to think about before buying
Call-to-Action buttons that encourage your prospects to take action
Landing Pages that fulfill the promise of the call-to-action
Forms to capture their contact information
Close More Sales
As your "leads" interact with your website and your various types of content, you need to determine how qualified your leads are through a CRM and Marketing Automation Platform so you can effectively nurture and guide them through their decision-making process or buying cycle with timely, sequenced and targeted content and communications.
This is often referred to as "lead nurturing" and "lead scoring" which helps you to close more sales from the visitors who interact with your brand online.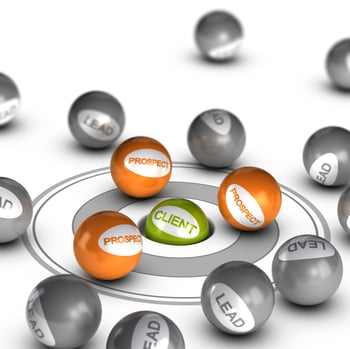 Grow Your Business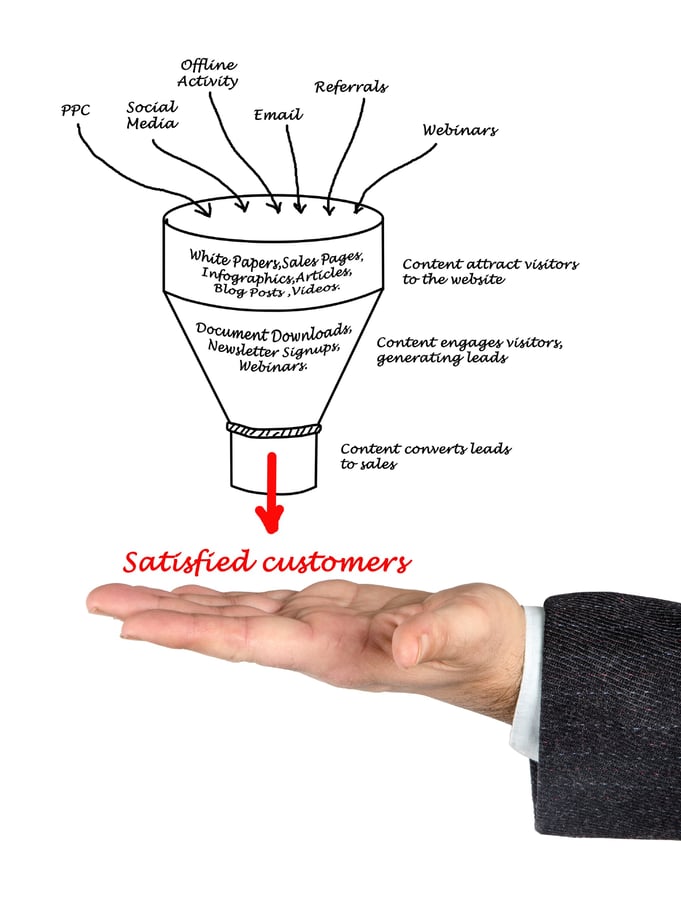 As you continue to nurture your sales prospects and leads, you can begin measuring your performance and results through your Marketing Automation Platform to see what is working and what needs to be improved. Through your analysis you can continue to:
optimize your Inbound Marketing campaign
create new content that interests more of your ideal clients
create more paths of opportunity to attract prospects
test different email campaigns
test different calls-to-action
stay in closer contact with your existing clients
create more opportunities for your existing clients
ultimately close more sales
Bottom Line, an Inbound Marketing Program:
Requires an integrated approach across all marketing channels of search engine marketing, social media marketing and email marketing
Performs the heavy lifting of educating and engaging your prospects with the systematic delivery of content that establishes you as the expert in your industry
Answers the key questions on why your company is your ideal prospect's best option
Motivates prospects to contact you when they are ready to speak with someone on your team
Alleviates your sales team from having to work with people who are not sales-ready
Allows your sales team to focus on closing more deals when your prospects are ready to buy