How To Get Your Prospects To Act Through Powerful CTAs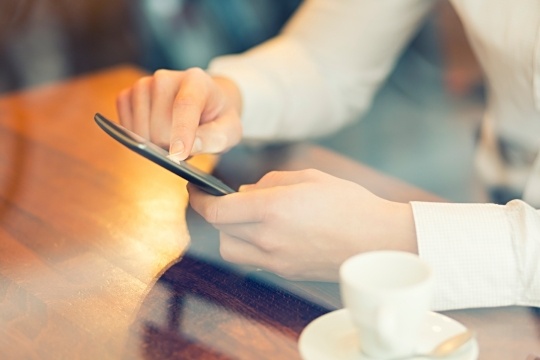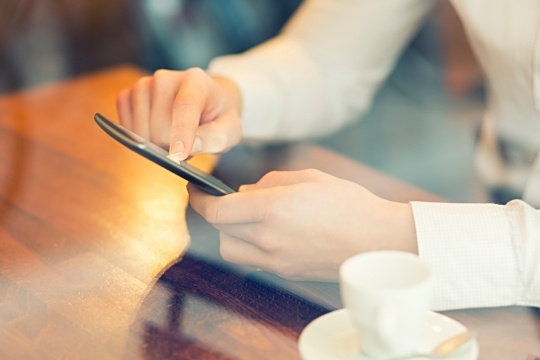 Ho ho ho, the holidays are here! Everyone is spreading their holiday cheer and anxiously awaiting their favorite day of the season to arrive, whether it's Thanksgiving, Black Friday, Hanukkah, Christmas, New Years Eve, or something else.
Why?
Because it's a time for family and friends to come together. It's a time of eating so much food you have to wear sweat pants to all your meals (if you think ahead like me). It's a time of shopping, give gifting and receiving gifts. A time for parties and eggnog and apple cider. It's a time for people to celebrate their religious beliefs.
And it's a time for retailers to get excited about the shopping season.
So while this may be you...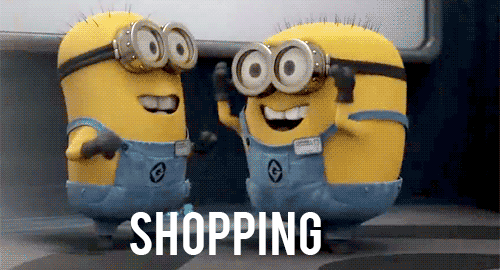 Some B2B companies may experience a slowdown with so many of their clients taking vacations.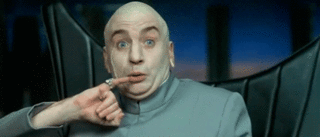 So whether you are hoping for that flock of shoppers to barnstorm your door (or online website) or you are working to capture the end-of-year buying power of other companies, you still need a method to attract your customers and encourage them to buy from you.
To do this, you might be running some awesome sales or special business deals for the season and therefore you want to promote the heck out of it. But don't forget that your competitors are also doing the same thing.
That means that you need very strong calls-to-action (CTAs) to promote your campaigns.
Without your CTA, your buyers may not be motivated to click through to your landing page, website, or your Black Friday deals. Your CTA is absolutely critical needs to be persuasive, clear, visually appealing and relevant to the buyer.
The Power Of The CTA
So how do you turn your Inbound Marketing Strategy into the power source for your lead generation?
The power CTA includes several factors including:
Basically, this isn't as simple as "Call now - operators are standing by!" Instead, this demands that you tailor your message to your prospect's needs and commit to turning them into satisfied customers.
Primary and Secondary Calls-to-Action
A call-to-action can actually come in two forms: primary and secondary.
In many cases, a primary CTA is all that's needed to reinforce the message of your website content and draw visitors into your conversion pipeline.
In other cases, secondary CTA's are needed for lead nurturing.
With B2B firms and companies that need prospective customers to go through a more complicated or longer sales pipeline, a secondary CTA may be necessary in order to keep prospects primed as they - hopefully - move toward an ultimate buying decision.
A primary call-to-action should clearly communicate the next step that your prospect needs to take. This might take the form of a discount for buyers who enter the sales funnel within a specified period of time or a free download of a high-level piece of content.
A secondary call-to-action may include an invitation to a meet-and-greet, an information session with company executives, or a no-obligation signup for a conversion-centric mailing list.
For example: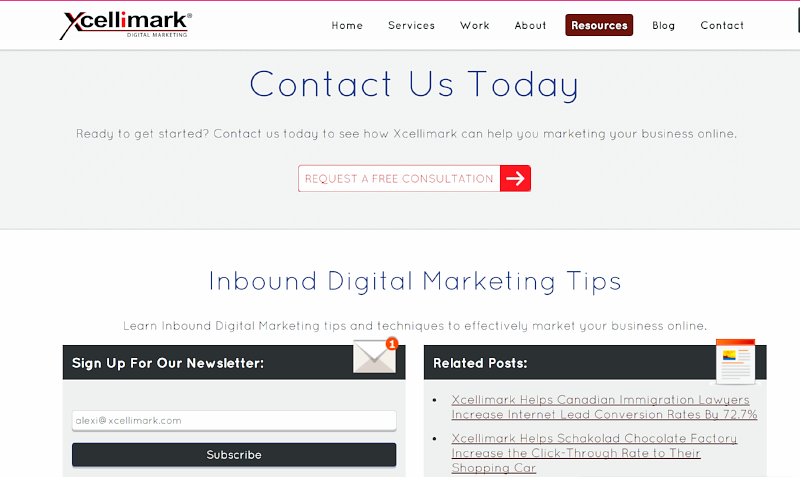 You may notice a few examples of CTA's in this snapshot, as you should because you should have multiple CTA's throughout your website.
1. "Request A Free Consultation" is an example of a primary CTA.
2. "Sign Up For Our Newsletter" is a secondary CTA because Newsletters are a lead nurturing tactic.
Tips for Locating Your Call-to-Action
Like other key aspects of your online presence, your primary and secondary calls-to-action need to be highly visible to your prospects. Whether it's high up on your homepage or located near the bottom, your CTA should be located within the eye-path of your website's visitors.
Even if the CTA is located on a sidebar or footer, it's critical for all supporting content to lead visitors towards it. This requires the deft blending of text, visual and multimedia content.
Your CTA should provide the value of what you are offering to your prospective buyers, as well as a sense of urgency to click on the offer now.
It doesn't have to be wordy. Instead, "Start A Free Trial" or "Download Your Free eBook Now" are good, concise examples.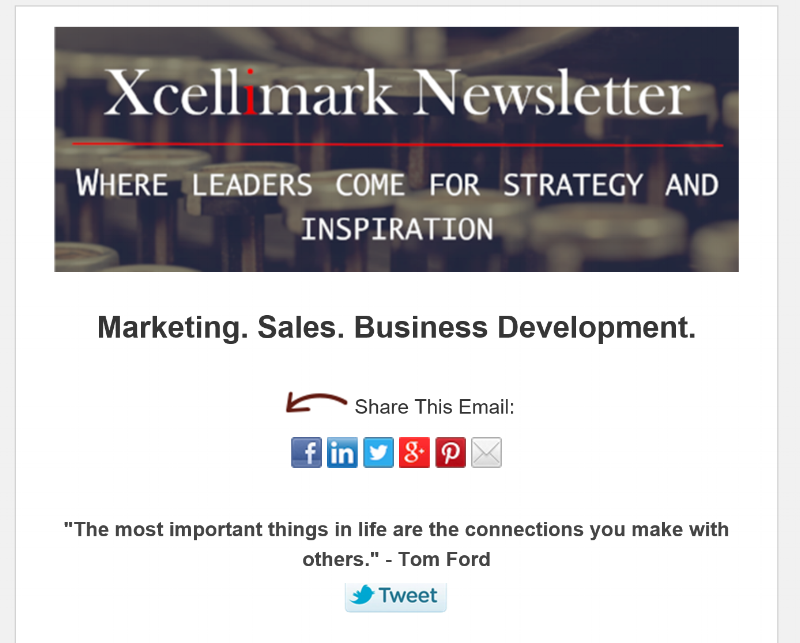 As you can see, there is a social sharing CTA for the overall email, as well as a Click-to-Tweet CTA to tweet the quote we have provided. Both CTA's provide the opportunity for engagement with your leads.
Testable Lead Nurturing
These tips offer some general guidance on how to formulate and locate your call-to-action, but your website's unique visitor demographics and approach to marketing will determine its ultimate success or failure.
As such, monitoring the performance of your call-to-action and its lead nurturing potential is critical.
The most efficient means of analysis is A/B split testing, a protocol that splits your site's incoming traffic into two parallel tracks for a period of time. Each track sees a different version of your web page, including your primary call-to-action and offer.
By measuring each version's conversion rates over time, you can determine which layout maximizes your CTAs potential.
The type of performance metrics you should track are:
Click-through Rates (CTRs)
Click-to-Submission Rates
View-to-Submission Rates
Make sure you set goals and benchmarks when tracking your CTAs. That way you have a real measurement of success. Otherwise, success is just relative.
Unlock Profit with a Compelling Call-to-Action
A persuasive and coherent call-to-action can make the difference in attracting, nurturing and converting your leads. Over time it will turn a solid content marketing strategy into a truly great one.
With the holiday season arriving, now is the time to act on your marketing campaigns. Tailor them to the themes of the holidays and boost them with a call-to-action that people can't resist clicking on.
And have fun with it.
Here's to your holiday success!
Editor's note: This post was originally published in Sept 2014 and has been updated for accuracy and freshness.
Free Consultation
Get your free consultation with digital marketing & sales experts.
Get Started