Low-C Syndrome: 4 Warning Signs of Low Conversion Rates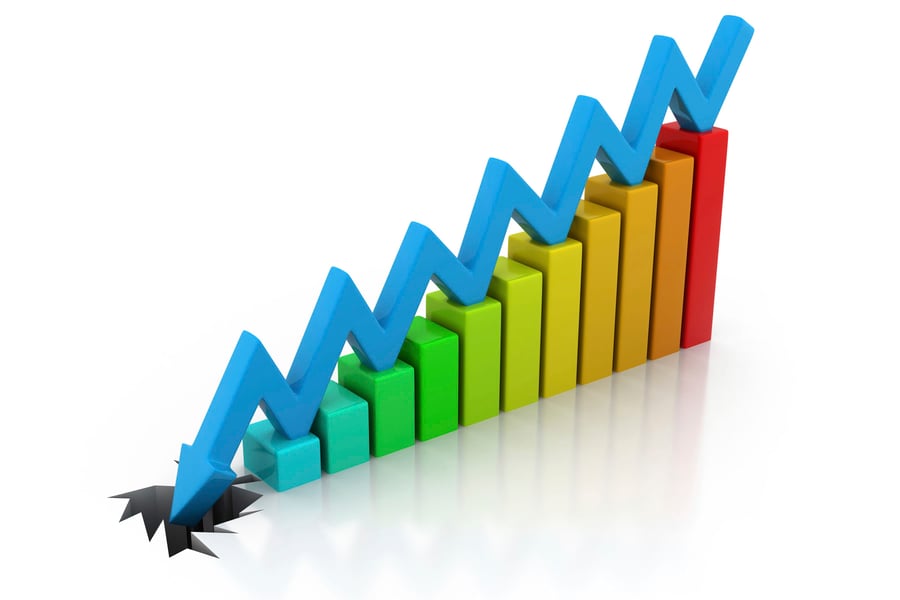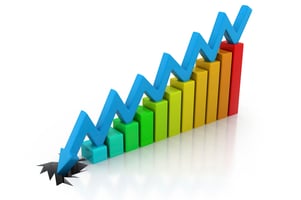 Do you suffer from Low-C symptoms? That's Low Conversion Rates on your website. Do you even know how to recognize the early warning signs of low conversion rates in order to turn this terrible affliction around?
By the time the problem becomes glaringly obvious, you're likely to find yourself in a very weak position relative to the competition. Although there are plenty of signs that your conversion isn't operating as it should, these four warning signs of low conversion tend to flash their bright red warning lights long before others do.
1. High Bounce Rates
Your website's bounce rate is calculated by dividing the total number of visitors by the number of visitors who leave your site from that page. In other words, your bounce rate is a proxy for visitor engagement: A higher bounce rate suggests that more folks are leaving before they really have a chance to find out what you're all about. The culprit is often a combination of low-quality content and poor conversion optimization.
2. Low Rates of Engagement with Email Marketing
By the same token, marketing emails with consistently low open and click-through rates suggest that you're not optimizing your marketing materials for conversion. Ideally, your email marketing message should speak directly to prospects and qualified leads who have expressed interest in specific products or services. Emails that seem too salesy or generic are often simply ignored or unsubscribed.
3. Low Repeat Visit Rates
Low repeat visit rates suggest that you're not doing enough to drive prospects back to your website once you've identified them. This could be the result of an infrequent content publishing schedule, poor lead nurturing practices, anemic social media marketing and other easily corrected shortcomings.
4. Limited Social Engagement
Poor social media marketing can lead directly to low repeat visit rates. It can also lead to poor social engagement on the part of your followers - or lack thereof. If you're noticing that your social media updates and/or marketing materials aren't being shared, you probably need to increase the frequency and quality of your updates. Don't simply share salesy entreaties to "buy, buy, buy." Instead inform, surprise and shock your prospects - anything to encourage retweets, favorites, likes, reposts and other forms of social sharing.
7 Inbound Marketing Strategies and Conversion Optimization Tips
These are just a few of the signs of low conversion rates. Depending on your industry and what you're trying to achieve through online marketing, you may find yourself dealing with others.
Regardless of the particular "low conversion" signs affecting your business, you need to invest in a conversion optimization plan that minimizes and eventually eliminates them. These seven tips and strategies align your Inbound Marketing and conversion optimization efforts in a single seamless, streamlined whole.
1. Set a Conversion Rate Goal
People set weight loss goals and earning goals all the time. Why not set a conversion rate goal?
Just like bodies and personal earning potentialities, every business's conversion potential is different. A conversion rate of 1 percent might be totally acceptable for one type of business. Meanwhile, a company in a completely different industry might be disappointed by a 15 percent conversion rate.
To determine the ideal conversion rate for your business, take a look at historical numbers and figure out what's realistic to expect. Working off the assumption that your conversion will improve with time, set goals that slowly escalate on a monthly, quarterly or annual basis.
2. Understand Who Your Buyers Are
To create content that speaks directly to website visitors and prospects, not to mention lead nurturing materials that draw qualified leads deeper into the buyer's journey, you need to have a keen sense of who your buyers are.
After you've set your conversion goals, conduct online surveys, buyer persona interviews, product-specific focus groups, third-party market research and any other information-gathering activities necessary to shed light on your buyers' identities and motivations.
3. Invest in Authority and Credibility
Once you've gotten a handle on who your buyers are, start creating authoritative content that boosts your credibility in the eyes of prospective buyers and industry peers. Top-quality content secures your position as a source of clarity and answers in a confusing, cluttered space. Prospects who return to you for quality information on a consistent basis are more likely to convert.
4. Measure and Test Your Landing Pages
Landing pages are a critical component of your lead generation machine. By extension, they're critical to your conversion strategy. Routinely measure their results and test alternatives against one another. Don't be shy about discarding landing page templates that don't work.
5. Offer Free Consultations and Other High-Value Opportunities
Boost your perceived value in prospects' eyes by offering free consultations and other high-value opportunities for leads who complete a simple activity, such as filling out a form to receive a content offer or signing up for an email newsletter. While you shouldn't give away too much during these consultations, they can be a great way to build buyers' enthusiasm and get you one step closer to closing the deal.
6. Strengthen Each Step of the Buyer's Journey
Throughout the buyer's journey, your lead nurturing efforts need to speak directly to buyers' motivations at discrete moments in time. In other words, you can't simply recycle old marketing materials and expect prospects to "buy" it hook, line and sinker.
7. Conversion Optimization and Lead Nurturing Doesn't Stop with a Sale
Closing a sale is definitely cause for celebration, but your marketing efforts can't end there. After all, the only thing better than a converted customer is a repeatedly converted customer. Follow up each sale with a personalized thank you and periodic nudges that keep your brand at the top of their mind.
Learn How to Improve Lead Conversion from the Best
Converting qualified leads isn't always easy. However, it's eminently achievable. If you're noticing the early warning signs of low conversion rates, do your business a favor and implement these conversion optimization tips. From setting a conversion goal and researching your buyers to strengthening your lead nurturing operation and following up after a sale, these tactics are proven to produce results. Following them could be the best marketing investment you make this year.
To learn more about improving your lead conversion rates, request a free Inbound Marketing Assessment.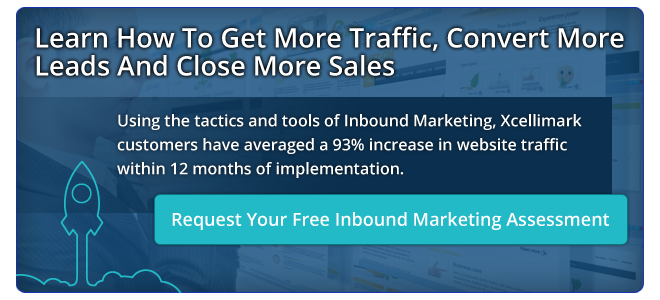 Free Consultation
Get your free consultation with digital marketing & sales experts.
Get Started