5 Ways Inbound Marketing Helps Your Engineering or Construction Firm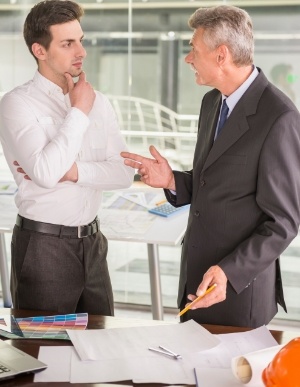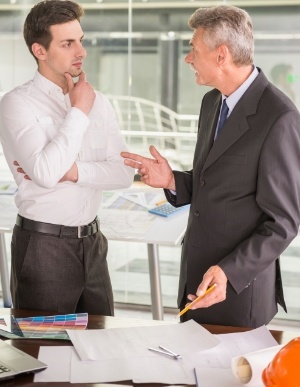 Many engineering and construction firms rely on RFPs for business, so it's easy for their marketing team to assume that inbound marketing isn't necessary. However, the number of businesses using inbound marketing tools has been growing steadily for the last several years, and there are no signs of it slowing down.
One of the major reasons for the widespread use of this type of marketing is that it can be applied to just about all industries, including engineering and construction.
What Is Inbound Marketing?
Inbound marketing is a way for you to make your potential clients aware of your business and its products or services using various means of content. In addition to blog articles or case studies and white papers on a website, social media sharing and pay-per-click ads can be used as well.
This process usually works similar to a funnel. Potential clients find your website through your published content. From there, conversions, such as signing up for a mailing list or filling out a form requesting more information, allow you to interact with the your new "lead" and gain more information about them.
You can also "nurture" your leads by emailing them additional valuable information geared to help them in their business. With lead nurturing you are able to continue to interact with your potential client and gain their interest and trust.
The Benefits of Inbound Marketing for Engineering Firms
More and more people make decisions about which companies to do business with based on information obtained from the Internet. According to Forrester, people look at an average of 11.4 pieces of content before making a purchase choice, and upwards of 90 percent of buyers have already made a choice before engaging with a vendor.
If your firm can't easily be found on the Internet, you could be losing sales opportunities that you were not even aware of.
5 Inbound Marketing Tools for Engineering Firms
There are a variety of tools that your firm can use to attract new leads and clients. Below are some of the most popular marketing methods along with an explanation of the benefits of inbound marketing for engineering and construction firms.
1. SEO
SEO, or search engine optimization, is one of the keystones of inbound marketing. It is a method of designing, developing and writing content for a website so that it has a better chance of appearing at the top of search engine results.
A study done by Chitika found that the first page search engine results get 33 percent of all traffic. If your website is buried several pages into the results, it's not likely to get very many visitors.
SEO is driven by evolving algorithms since search engines frequently change the way that they rank websites and what they look for to determine if a website offers quality content. Furthermore, it is a long-term and ongoing process and needs to be done for each new page of content added to a site. That is why it's a good idea to enlist the help of a professional digital marketing agency to ensure that it is done correctly.
2. Pay-Per-Click Advertising
It takes time to see results with SEO, but PPC (pay-per-click, advertising) can offer faster results and can be very cost effective.
Many firms use PPC while they wait for SEO to kick-in in order to drive people to their site. When SEO starts to provide organic traffic, firms may use PPC to continue to generate even more traffic and get targeted visitors to their site.
With PPC, your firm is only charged when someone clicks on your ad. These ads show up above and below standard search engine results, and they are marked as advertising, although usually in an inconspicuous manner.
The cost-per-click will depend on a variety of factors, including how much competition your firm has for a particular keyword and how well the search engines believe that your website's content matches what your ideal clients are searching for.
3. Content
Content is another important building block in a successful inbound marketing campaign and can cover a wide range of things, including white papers, case studies, blog posts and social media posts.
Content is what brings people in, and there's actually a lot of room for engineering and construction articles on the Web. How-tos, explanations of concepts and processes, and informative articles can help attract visitors to a site, and they can also bolster your firm's credentials as an established and knowledgeable organization.
If your firm has a large amount of content on its website revolving around the engineering or construction industry, people will trust that you're the expert. This fact is backed up by data from HubSpot, which showed that companies that published 16+ blog posts per month got almost 3.5X more traffic than companies that published between 0 - 4 monthly posts.
4. Social Media Activity
Social media posts can help to advertise your website and the content on it. On some platforms, such as Twitter, a very short message, links and/or an image are generally about all that can fit into a post.
But sites such as Facebook or LinkedIn have enough posting space for you to post sizeable excerpts from blog articles or content on your site with a link to the rest.
5. Online Reviews
When creating an online presence for your engineering or construction firm, it's important that your online reputation is good. Even if a firm offers great content, they might struggle to overcome bad reviews.
Moz determined that two-thirds of people say they are influenced by online reviews, so it's important that the reviews your firm receives reflect the image that it wants to project.
Inbound Marketing Professionals Help Guide Your Marketing Efforts in the Right Direction
There are numerous inbound marketing opportunities available to engineering and construction firms that can make getting started seem daunting. The good news is you don't have to tackle this type of marketing on your own.
Whether you are interested in getting more information about the type of results you can expect from inbound marketing or are looking for someone to assist you with setting up campaigns, we can help.
We've been in business for years and are familiar with what works, so we can help you get the most out of your inbound marketing efforts. Give us a call or get in touch with us online to find out more about what we can do for you.
Free Consultation
Get your free consultation with digital marketing & sales experts.
Get Started