Busted! 3 Inbound Marketing Myths Held By Engineering, Construction & Architectural Firms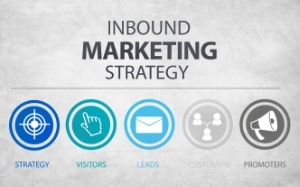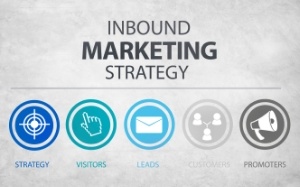 The Internet has turned the business world upside down now that more and more people do Internet research prior to making a buying decision. They come prepared with tremendous pre-sale research and knowledge before they even contact your firm, thereby controlling the buying process. This is true for consumers and business people alike. In fact, according to the Google ZMOT report, 84% of buyers engage in online information consumption and education before buying.
Even 42.3% of engineers use social media to read articles related to work1.
So what does that mean for you as an engineering, construction or architectural firm?
Well, inbound marketing (sometimes referred to as digital marketing) has now become the most effective online marketing tool used by successful companies to grow their businesses. In fact, according to "The State of Inbound 2015" report, 84% of small businesses are using inbound marketing, and companies are 3 times more likely to see higher ROI with inbound marketing campaigns compared to outbound marketing.
So I sit back and scratch my head wondering: why have most of the engineering, construction and architectural industries - the industries with tremendous content that can be used for marketing - not caught on to inbound marketing yet?
When I check, I basically hear the same three reasons why these industries do not invest as much in their marketing and business development strategy. Reasons they believe to be true.
But these "truths" are actually just myths. And they need to be busted!
Myth #1: "My product or service will sell itself."
This one is for you engineers out there. The innovative and brilliant products and services designed by engineers raise our quality of life to a whole new level. Absolutely remarkable. But there is a common theme among engineers that their product or service will sell itself.
Unfortunately, in today's digital world, this idea just doesn't cut it any more. Not if you want to get the kind of traction for your product or service that will blow your sales out of the water. Just like you have to make your innovative idea a reality, you also have to market your reality to fruition.
Content such as press releases, blog articles, social media posts, whitepapers, eGuides, product comparison tools, eBooks and case studies are just a few examples of how your company can promote your product or service. This actively gets your product or service in front of your target buyers.
Not only does it raise their awareness of what you are offering, it tells them why they should purchase your product or service before they even approach your sales team. And believe me, in today's Internet world, the buyer is in control of the sales process researching all of their options before they talk to a sales person.
So inbound marketing is how you put your product or service in front of the buyer during their pre-sale research phase in order to be top-of-mind when they are ready to talk to a sales person.
Myth #2: "None of my competitors are investing in marketing."
There is a groupthink among the engineering, construction and architectural industries that their competitors are not putting emphasis on marketing. The truth is, marketing budgets for engineering, architectural and construction companies have significantly increased in 2016.
Your competitors are catching up to the importance of digital inbound marketing. And there are published case studies about highly successful engineering, construction and architectural firms implementing inbound marketing into their marketing strategy in order to grow their business.
It's interesting though. It seems as though firms are beginning to realize the importance of digital marketing and ensuring an online presence, but they are only scratching the surface. Having a website with hundreds of visits to your site, social media accounts, and some published content checks the boxes that you need to do, right? Wrong. Sorry…
What about the quality of the content you are putting out there? Have you developed a detailed profile of your ideal buyer and all their concerns, interests and activities? Have you geared your content to the things that they actually want to read? Is it engaging enough to lead them to your website? Does your website inspire them to stay longer than 8 seconds? Does your website immediately tell them in those 8 seconds where they are, what they can do there, and how you help them? And at the end of the day, has your website converted them into a lead?
If the answer to any of these questions is a no, then your digital marketing strategy might have some holes.
Inbound marketing is proven to be one of the most effective marketing strategies for companies of all types. This includes engineering, construction and architectural firms. Don't be fooled by this myth and get left behind by your competitors!
Myth #3: "No one is really looking at my website."
If you are using inbound marketing for your company, trust us, plenty of prospects are looking at your website. According to engineering.com, 93% of engineers describe websites and search engines as "valuable sources" of information related to their jobs.
If you're not putting enough investment into your website and online marketing strategy, then you are at a huge disadvantage. Because for those 93% of engineers searching online, your online competitors will be getting 100% of their views.
And just having a website in this day in age is no longer good enough. If you are not providing the information your potential clients are looking for on your website, then they will find it elsewhere. And a trust will be formed between that lost client and the competitor who provided them the information.
Think back to the last time you needed an answer to a technical question and searched for the answer online. When you found the answer from whatever source provided it to you, did you have a little more trust in that source? Did you hold that source in a higher regard? Would you trust them again next time to give you the answer to another question? If down the road you need services that they provide, would you include them in your "short list" of potential sources?
Your website and your website content is essential. It is how you build a relationship with your potential clients before you have the opportunity to meet them yourself. It is your voice and your chance to say what you want to say. To sell your products and services. To educate them and make sure they get what they need in the end. Make the most of this opportunity by having the best, most comprehensive and helpful website for your potential clients.
Establish Yourself and Your Firm as the Thought-Leaders In Your Industry
To me, these marketing myths and common misbeliefs among the engineering, construction and architectural industries are creating a lot of missed opportunities. Marketing and highly-technical fields do seem like two very different beasts. I've been in both and I love both. But there is a real science to both of them.
Now more than ever, technical industries need to prosper in the inbound marketing world. Technical industries are full of educational and informative content that can be used to boost their online presence while helping their potential clients who are searching for information. Be one of the first in your industry to step up as the online thought-leaders, and establish yourself as the go-to experts in your field.
Find out more about inbound marketing for engineering and construction firms by downloading this FREE eBook.
1 Engineering.com
Free Consultation
Get your free consultation with digital marketing & sales experts.
Get Started