8 Fool-Proof Ways to Build Your Brand Online (You'll Thank Us Later)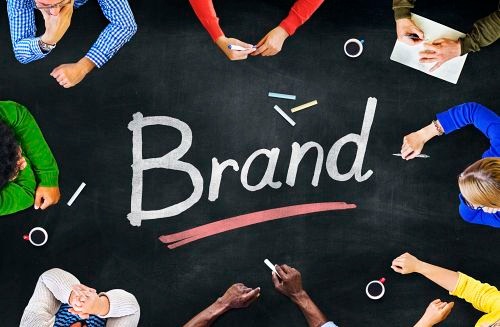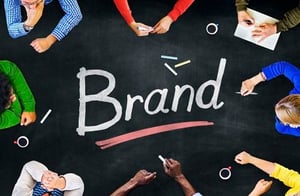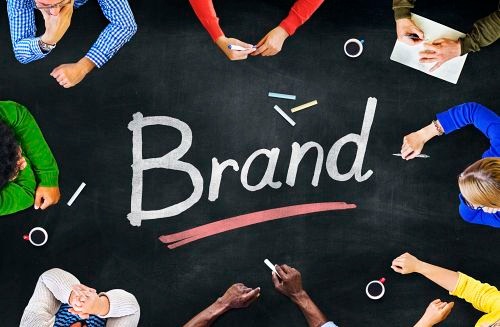 For current and prospective customers who don't spend half their lives at your office, your company's online brand is synonymous with your company.
Since your online brand is the first and last impression of your corporate image, you need to invest considerable time and resources in polishing, sharpening and enhancing it. You also need to make sure you're boosting awareness of your new and improved brand. The ultimate goal of an online brand awareness campaign is nothing short of positioning your company as a superior alternative to the competition.
These eight (8) digital branding strategies can help.
1. Rack Up the Positive Online Reviews
If you've been in business longer than a couple of weeks, there are probably a few online reviews of your business floating around somewhere on the Internet. Do you want to know what they say?
For many business owners, the answer is, "maybe." It can hurt to read vindictive reviews from dissatisfied customers. It's far more pleasant to read glowing reviews that portray your company in a favorable light.
Unfortunately, you don't have the luxury of picking and choosing your online reviews. That's why it's so important to monitor and be proactive about cultivating positive online reviews.
Depending on your industry, it's likely that there are at least a handful of websites that focus on your specific product mix or niche. Reach out to them and ask what's necessary to earn a review. You can also ask current customers to leave positive reviews and testimonials on general-interest review sites, such as Yelp. And don't neglect website testimonials from trusted, frequent customers as well.
2. Cultivate Directory and Authoritative Website Listings with Links
Although it's important to steer clear of "link farms" because association with them can actually damage your position in search rankings and harm your online brand, it's absolutely critical to secure listings in online directories and authoritative, industry-specific websites.
Similar to positive online reviews, directory and website listings provide "benefit by association." Simply being featured on a well-regarded trade association's "partner" listings or included in a list of trusted suppliers can do wonders for your credibility. Even a listing in a more generic directory, such as a list maintained by your local Chamber of Commerce, is an important step toward visibility with consumers and business decision-makers.
3. Create Search Engine and Social Media Profiles
Like directory listings, online profiles are critical to your brand visibility and awareness. In particular, social media profiles are highly visible in search engine results.
If you haven't already, create catchy, informative social profiles that include target keywords in your about/profile area and the vanity URL for optimal search visibility. Since such profiles often represent the first point of contact for consumer-facing businesses, they represent a potent inbound channel from your social ecosystem to your main website.
4. Encourage Social Mentions
Social mentions are just as important as social media profiles. While they don't necessarily appear in search results for your target keywords, they do enhance your online visibility and credibility with your target audiences.
Since social networks tend to be comprised of people with similar interests and motivations, it's very likely for a single mention by a single prospect to attract the attention of like-minded friends, colleagues and acquaintances who might also be interested in your solutions.
Make sure your social campaigns target the properties that best fit your target audiences. For B2B companies, LinkedIn, Twitter and Google Plus are all highly effective. Facebook, Twitter, Pinterest and Instagram are all great for B2C companies.
To encourage sharing, place social buttons on your main website and regularly post engaging content to your social properties.
5. Regularly Send Out Press Releases
A press release is a great way to highlight an achievement or talk up a new product without coming across as overly salesy. Get in the habit of sending out at least one press release per quarter to authoritative wire services that can place it on dozens or even hundreds of websites within hours.
Be sure to include your company's website and other contact information in the body of the release.
6. Make a Great Email Newsletter
An email newsletter is a great way to capture, nurture and ultimately convert qualified leads. Use landing pages or onsite contact pages to collect information from interested visitors. Then put together a newsletter with interesting articles and updates that your prospects actually want to read.
If possible, create parallel newsletters that speak to different buyer personas or cover specific product silos. To ensure regular updates without alienating prospects, stick to a weekly or monthly schedule.
7. Write Online Articles That People Actually Want to Read
It's often said that content is king. While this is most definitely true, the type and quality of content is critical to its success. Online articles are particularly effective in the context of a frequently updated, company-run blog.
By regularly publishing engaging articles on your blog, you'll soon cultivate an attentive audience of interested, motivated prospects who desperately want to hear your thoughts on the issues that matter most to them.
Likewise, articles published on other authoritative sites, including guest posts on well-read blogs and opinion articles in publications frequented by your prospects, can provide you with critical brand visibility and credibility.
8. Invest in Online Advertising
Online advertising can be a critical driver of brand awareness and visibility. It's also a great way to draw new visitors to your website. While your advertising strategy will depend on your budget and target audience, cost-effective advertising methods include PPC, paid search, display ads and native ads.
Now That You Know How to Build a Better Online Brand, Let's Get Started!
Improving your online brand awareness may feel like a daunting task, but it's fairly easy to get going with the eight tips listed above.
We're also here to help you, and we can start with a free Inbound Marketing Assessment. Contact us and we'll help you revamp your online image so you can be on your way to a more visible and compelling online brand that people will eagerly do business with in no time.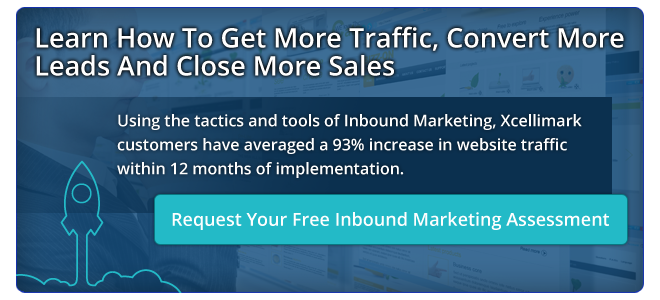 Free Consultation
Get your free consultation with digital marketing & sales experts.
Get Started