Warning: Why You're Losing Money by Not Using Inbound Marketing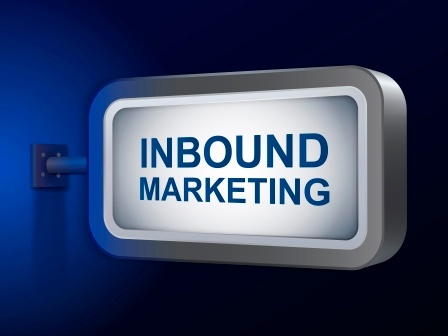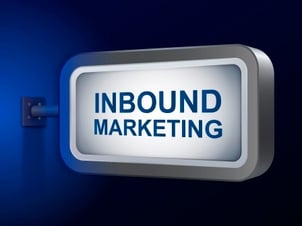 Do you know how to develop a marketing strategy that maximizes your company's revenue potential? In today's fast-paced digital economy, Inbound Marketing is a critical piece of that overall marketing strategy.
Inbound Marketing is a cost-effective online business development strategy that draws prospective customers to your digital doorstep and lets your company's strengths speak for themselves. On a per-lead basis, it's far less costly than traditional forms of advertising in the online and offline world. Unfortunately, some companies don't have the resources to put one together on their own.
If you don't currently have an Inbound Marketing plan in place, more than likely you're leaving money on the table. Fortunately, it's never too late to learn how to develop an Inbound Marketing strategy.
Why Inbound Marketing Matters
Everyone who searches for your solutions is a potential Inbound Marketing target. Since they're willing and able to come to you and see what you have to offer them, it's not necessary to pursue them with outbound marketing tactics such as direct mailers, sales calls, billboards and other non-digital forms of advertising.
Inbound Marketing has several important benefits:
- Enhanced Visibility and Awareness: When implemented properly, an Inbound Marketing operation aimed at attracting prospects to your website, blog and other areas of your online ecosystem can dramatically boost your online visibility. The effect is similar to what you'd achieve after weeks of sustained television advertising in a particular market. All other things being equal, your target population is more aware of who you are and what you do than before.
- Lower Marketing Costs: Inbound Marketing achieves this visibility and awareness at far lower cost than other forms of advertising. Setting up and running a website costs substantially less than running a sustained, outbound marketing campaign, particularly when it involves media buys and other expensive moves. Simply put, Inbound Marketing is a more cost-effective, high-ROI approach.
- Better Branding and Image: Ultimately, Inbound Marketing is all about quality content. Used properly, it positions your company as a thought leader in its field - a source of trusted, insightful information for prospects and peers alike. In turn, this boosts your corporate image and strengthens its brand. The result is a powerful knock-on effect that can have measurable results for your lead generations, conversions and other key metrics.
- Measurable Results: Inbound Marketing's results don't lie. A well-run inbound campaign improves just about every metric on which a corporate Web presence is typically judged, including overall website traffic, bounce rate, time-on-site, lead generation, conversions, revenue-per-visitor and more.
Tips and Tricks for Inbound Marketing Success
Now that you understand why you're likely leaving money on the table by failing to implement a cost-effective online marketing strategy, it's time to review these basic tips and tricks for better inbound success.
1. High-quality Content Always Wins
As noted, Inbound Marketing is largely about high-quality content that's visible in search results and "shareable" through social media and other channels. Whether it's an engaging, regularly updated blog that informs and entertains visitors or a collection of rigorously executed white papers and case studies that serves as a "go-to" resource for experts in your field, great content boosts awareness, improves your image and achieves measurable results at a reasonable cost.
2. You Need to Listen to What Google Tells You
In early 2015, the digital marketing world shuddered when Google confirmed what many had long suspected: "Mobilegeddon" had arrived. Long story short, websites that didn't have the proper mobile-friendly attributes suddenly found themselves penalized in Google's all-important organic search rankings. More than 10 percent of all Web domains were affected.

Mobilegeddon is just one example of Google's outsize influence. Even if you don't understand all the nitty-gritty details about SEO, it's critical to pay attention to Google's periodic algorithm changes and take steps to position your company accordingly.
3. Test, Test, Test
There are multiple ways to test the effectiveness of your Inbound Marketing operation. For instance, A/B testing is a great way to determine the best possible landing page configuration. Experiment with publishing different types of content to determine which engages readers more. You can even swap out headlines on the same piece of content to see whether this simple move can meaningfully affect your website traffic.
4. Look into "Non-SEO" Marketing Strategies
Many people assume that Inbound Marketing and SEO are one of the same. While there's considerable overlap between the two concepts, they're not identical and shouldn't be conflated. Basically, "inbound" is a more expansive concept than SEO, which focuses more narrowly on search visibility.
With this in mind, a wealth of "non-SEO" inbound strategies can be employed in the hopes of improving your lead-generation capabilities sales pipeline, online visibility and overall brand strength. These might include content partnerships with influencers in your field, investing in positive product reviews, placing PPC ads on friendly Web properties and more.
Develop a Cost-effective Inbound Marketing Strategy Today
Your company is crying out for an effective Inbound Marketing plan, and it's possible to create one without breaking the bank. It's clearer than ever that inbound channels, including all-important organic search, drive the majority of high-quality prospects to your digital doorstep.
By positioning yourself to channel as many of these prospects as possible into your sales funnel, you'll reduce the need to invest in higher-cost, lower-ROI forms of advertising and marketing.
To learn more about Inbound Marketing and how a strategy can be tailored uniquely to your business goals and needs, request a free assessment now!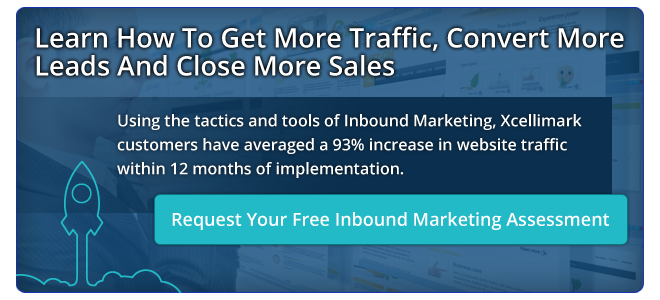 Free Consultation
Get your free consultation with digital marketing & sales experts.
Get Started