9 Tips to Supercharge Your Company Blog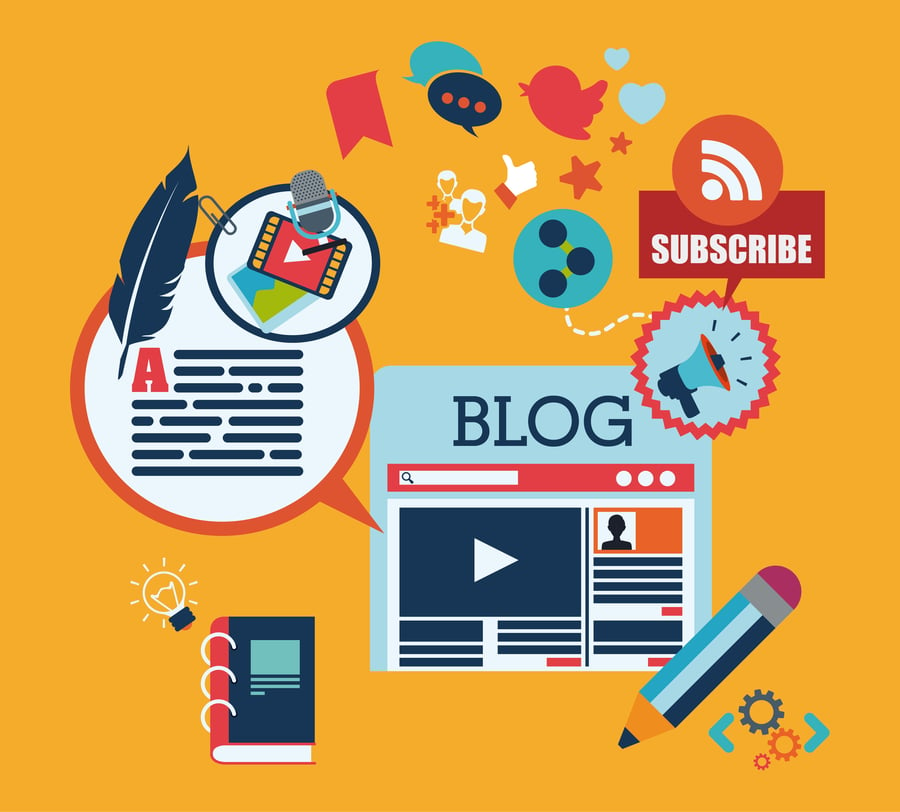 Are you struggling with attracting traffic to your blog, getting more shares on each new post, or coming up with ideas that captivate and engage your audience?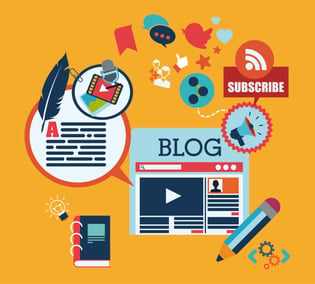 You're not alone. Of the millions of blogs in existence, only a small fraction consistently produce excellent content that people clamor to read and share. Many are mediocre. A few are downright depressing.
Building a better company blog is all about persistence. While you won't take your blog from zero to "all-star" overnight, following these 9 effective blogging strategies can turn your company blog into a well-oiled, high-ROI cog in your inbound marketing machine.

1. Write Early and Often
Here's a modern variation of the old "tree falls in the forest" saying: If a blog is never updated, does it make a sound?
The answer is "no." The simplest navigation and slickest graphics can only do so much for a static blog. When you're only as good as your last blog post, you need to invest in frequent content updates - regardless of what else you have going on.
Shoot for at least one high-quality, original blog post per week. Supplement this post with posts highlighting newsy trends or goings-on in your industry, making sure to link to source material as necessary.
If you can manage more than one high-quality, original post per week, go for it! As long as each post is compelling and engaging, there's no such thing as too many blog posts.
2. Link to Related Blog Content
Make sure some of the blog posts that you publish link to at least one or two previous blog posts. Include relevant keywords as the anchor text for each link.
For instance, an inbound link heading to a blog post about scented candles should be hyperlinked "shop for the most popular scented candles this holiday season." This strategy helps boost overall blog traffic and improves your search ranking for relevant keywords.
3. Link to Internal Site Pages
For the same reason, your blog should contain links to internal site pages. Make sure the anchor text for these links isn't spammy or common: Don't make 20 links with "green candles" as your anchor text. Links between your blog and your website pages help visitors who enter your online ecosystem via your blog continue on to your website - and enter your sales funnel.
4. Mix Timely and Evergreen Content
Your blog should contain a mixture of evergreen and timely content. Alternate "how to" and "guide" articles that will remain current for months or years with "hot takes" on relevant current events or announcements of new product releases. Whereas evergreen content is the SEO gift that keeps on giving, timely content is a great way to insert yourself into the ever-changing social conversion.
Taken together, they're greater than the sum of their parts.
5. Don't Be Afraid to Explore Topics In-Depth
Although attention spans are shorter than ever, you shouldn't shy away from long-form blog posts that really dive into the meat of an issue. Don't worry about setting an arbitrary limit on post length. As long as it's well-researched and engaging, a 1,500- or 2,000-word post is likely to treat a topic more fully and effectively than a 400- or 500-word post on the same concept.
6. Create a Content Calendar
If you haven't already, create a blog publishing calendar and stick to it. Include a brainstorming section that allows you to generate and take notes on potential topics. Narrow your brainstormed ideas down to those most likely to appeal to your audience, and then set a publishing date for each.
7. Share on Schedule
Complement your publishing calendar with a "sharing calendar" that outlines when and where you'll promote each newly-published post. To improve efficiency and coordinate multiple staffers' efforts, use a social media scheduling tool and make sure you're "re-promoting" each post a week or two after publication.
8. Don't Be Afraid to Delegate
Many blogs suffer because their creators lack the time, energy or aptitude to churn out post after post. If you're not a natural writer or simply can't spare the time to do your own blogging, delegate the task to an internal staffer or external agency capable of producing first-rate content.
9. Test, Test and Test Again
Like every other aspect of your online marketing campaign, an effective blog requires thorough, merciless testing. Watch your blog for traffic, time-on-site, bounce rate and other key engagement metrics. If you notice that certain types of posts aren't performing well, adjust accordingly.
Become an Expert on How to Write Better Blog Posts
Are you feeling "better" about your ability to create superior company blogs and hone effective blogging strategies? These 9 tips are proven to help bloggers - regardless of their experience level or comfort with the written word - create persuasive, effective blogs that positively contribute to broader lead generation and conversion operations.
Of course, blogging is part art and part science. It also allows for constant improvement. Hopefully, the blog post you write in six months will be markedly more effective than the post you write today.
Even with actionable tips at your disposal, we understand that creating and pursuing a comprehensive blogging strategy is a daunting, time-consuming prospect that can fall victim to work that appears to hold greater value. That's why we're committed to being your blogging partner through thick and thin.
If you need to boost your company blog, start with us. We'll set you on the path to writing success!
To learn about other ways to grow your business download the free research report on the "State of Inbound 2015" by HubSpot.
Free Consultation
Get your free consultation with digital marketing & sales experts.
Get Started