Developing an Internet Strategy and Plan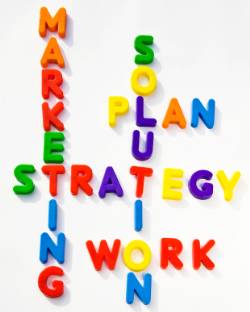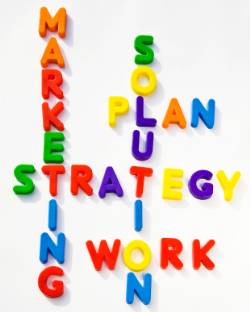 Everyone needs some type of Internet Strategy and Plan. Typically businesses skip right to a shopping list that looks something like: develop a website, find a hosting company, set up email and maybe some vague notion of being found in the search engines. Done, right?
Not quite. Detailed Internet planning is a migraine waiting to happen for a Type A Driver personality. In fact, just about every type of personality, with the exception of an analytical, would as soon go to the dentist for a root canal than to take the time to do a little bit of analysis and planning.
It doesn't have to be an award-winning three year business plan. But you should address the following areas at the basic level:
Define Your Goals and Objectives – You must define a measurable goal or set of objectives that serve a primary business function such as sales revenue, subscriptions, lead generation, cost savings, service improvement, etc.
Define Your Target Online Market –Define your primary target customer's demographic profile or business type, primary needs, how they make decisions, where they are located geographically, and how many people or businesses fall into this profile.
Define Your Online Competitive Market – Define your top competitors online. This may be different than who you traditionally face on the street. What are their strengths, weaknesses, opportunities, threats, etc.? Define their value proposition if they have one, any incentives or promotions they are running, and conduct a thorough website analysis on at least your top two online competitors.
Define your Value Proposition – This may be the hardest thing you do. Why should someone do business with you over your competitors? You need to be able to communicate this in two versions – one that is less than 250 words and another that is one sentence, maybe two at the most.
Develop An Incentive – You need to inspire someone to do something now. What can you provide that is of perceived value with a time element that would inspire someone to contact you now?
Define Benefits – While developing a product or service feature set is nice, you need to be able to communicate the benefits that your product or service provides for your customer. So what is really in it for them? Why should they care about you?
Develop an Internet Strategy – Once you have done your basic research and definitions, you need to develop a strategy that defines how you are going to reach your target market, the image you need to present to your market, how you are going to present a compelling value proposition, your call-to-action, what online functions will help serve your prospects, customers and company, and how you are going to track performance to know whether you are achieving your goals and objectives.
Develop an Internet Plan – Your plan should identify the required Internet marketing channels, website development requirements, communications requirements, performance management systems, company operations integration, a budget, and some idea of a timeline to start the process and when it needs to be completed.
If you really want to put yourself in the best position to win online, you must develop an effective Internet strategy and plan. While I realize that for some this is a no-brainer, for others it is like climbing Mount Everest. Most of us fall somewhere in the middle. The more you do of it, the smoother things will go throughout the implementation process and the more successful your online marketing efforts will be.
Free Consultation
Get your free consultation with digital marketing & sales experts.
Get Started