Top 10 Internet Marketing Strategies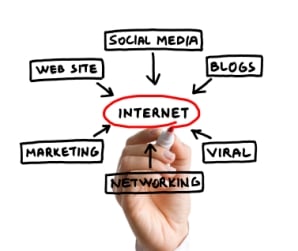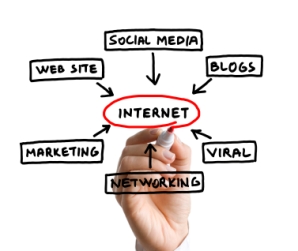 For years I have heard leaders and managers claim that the Internet does not work well for their business. "We have a website and it does not produce business" or "We did search marketing and lost money" are typical comments when they first engage us.
There is not a single "silver bullet" that determines online success. There is also a factor of not only what you do, but how well you do it in each of these key strategies.
Online success is achieved by effectively implementing these 10 Internet marketing strategies:
Strategy and Planning - Determine how you are going to reach your target market most effectively and beat your competition by developing an Internet marketing plan. This plan identifies your primary business goals, communicates your value proposition, analyzes your top competitors, and determines how to best reach your target market.
Custom Website Development - Enjoy a competitive advantage by developing an effective website plan that is targeted to your market and differentiates you from your competitors. The plan addresses key areas such as creative design, digital marketing, analytics and conversion optimization.
Search Marketing - Receive the most qualified leads and customers by developing and implementing a search marketing plan that will reach your most qualified prospects, analyze your results and be optimized to deliver the greatest ROI possible for your business.
Testing and Optimization - Increase your ROI by developing and testing various incentives, layouts, content and "call-to-actions" in order to determine which ones convert to leads and customers the best.
Blog - Establish yourself as an expert by blogging and publishing articles on your industry, market, customers and services to improve your image as the leader in your market.
Social Media Marketing - Engage your target market to interact with you more by implementing a social media marketing plan.
Online Press Releases - Enhance your image and the awareness of your company in the media by writing and publishing press releases and distributing them online.
Online Video - Make yourself standout from your competition by incorporating rich media such as online video in your marketing to engage your target market more and reach more people.
Email Marketing - Increase your repeat business and customer loyalty by implementing an email marketing system that keeps your customers continuously engaged with your company and updates them on the latest news and promotions.
Customer Relationship Management (CRM) - Strengthen your existing relationships and conversions by implementing a customer relationship management system that keeps track of your interactions with your leads and serves your customers through their lifetime association with your company.
It is important to keep in mind that these strategies can be implemented over time. A good plan will define at what point each of these strategies will be implemented based upon the client's budget and ability to support. If you effectively implement these 10 strategies, it will significantly contribute to your business growth and success.
Free Consultation
Get your free consultation with digital marketing & sales experts.
Get Started