Out of Ashes Rises a New Life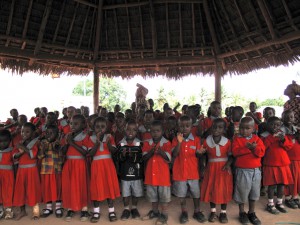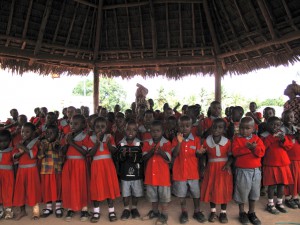 As I scrambled to get ready to leave town for the holidays, I was desperately looking for a book that my wife wanted to find. As I rumbled through boxes looking for this book before we left, to my surprise I found a Birmingham News article about our family 25 years ago.
At 2:30 am on Christmas Eve/Christmas morning, my wife, who was 7 months pregnant with our third child and I, woke to a fire alarm going off in our house. We woke to a smoke-filled home and fire leaping through our windows already to the top of our house.
We rushed to grab our 2-year-old twin daughters and narrowly escaped a fire that destroyed everything we owned. After watching our house burn to the ground, we realized we had nothing in our lives at this point but each other and the pajamas we wore to bed.
It's hard to describe that initial feeling of complete loss. You realize just how much you take for granted in your life – having a toothbrush, a pair of shoes for your feet or even a coat for the cold December air. We didn't even have an ID to prove who we were in order to withdraw some money from the bank.
It was the first Christmas that our twin daughters had some understanding and anticipation for Santa Claus. Of course the fire destroyed all their presents before they had a chance to open them in the morning.
However, the most important thing was that we had our family and we all got out safely. You realize very quickly what really matters in life when you have a close call like that.
As my sister-in-law took us in, we felt like refugees in shock with no idea where to go or what to do. Then later that Christmas day people with the Marine Corps Toys for Tots program showed up at my sister-in-law's house completely by surprise and told us that Santa had sent them to give our daughters their Christmas gifts!
We were overwhelmed that people who didn't even know us would somehow find us to help our 2-year-old daughters have a Merry Christmas after all.
In the following weeks more people we didn't know provided clothes, shoes, a microwave oven, and things for our girls that gave us renewed confidence in the incredible giving and loving hearts of people. Even little gifts that people take for granted were huge gifts and blessings for us.
Through this incredible generosity we discovered the faith that God gives as He works through the hearts of people to do good things for others. We found a faith that no matter how desperate or bad things appear to be, we can have confidence that things will work out somehow. And our faith in God was strengthened.
In the end we were blessed as a result of that fire. Yes, somehow we gained so much by losing everything.
A few years ago I wrote an article titled "Build a Toilet and They Will Come." Of the hundreds of articles we have written in the last several years, it remains our most read article.
It's a story about a Kenyan friend who has real faith. He is a missionary who saw the desperate need of the Digo people in Kenya. They lacked even the basic necessities of life by American standards. And they had no schools to educate their children.
So he built a toilet for them in the middle of a barren plot of land to peak their interest and gain their trust. As a result, he established personal relationships with them so they would feel comfortable allowing their children to go to a school that he hoped to build around the toilet.
He was able to build one small building and started the school with 7 children. He now has 117 school children in grades 1-3.
Unfortunately he has run out of room at the school and must either get the funds to add to the school in January to build two new classrooms for grades 4 and 5 or he will have to turn children and their families away.
He has real faith that God will work through the hearts of good people that will help him make a real difference in the lives of the children.
This is the season for giving. It is rooted in the heart of a Jewish man we know as Jesus who gave himself to all people and not just to the religious order of his day. He continues to change the hearts and lives of people today.
If you feel so moved, you too can make a real difference even with the smallest contribution. If you would like to help, click here and put "Digo School Project" in the additional comments section of the Global Teams donation form. If not, I urge you to give a blessing in some way to someone in need. And hug your family everyday, because you can lose every material blessing you have but if you have your loved ones, you have everything you need.
A life of living only for ourselves in our comfort zone constrains us to a life with little hope and no faith. Christmas helps remind me of that.
So as I go through this holiday season and into next year I want to try to do better by serving others in need and trying to live my life in humility.
Next week, I go back to helping my clients grow their business. But I hope that each day I don't lose sight of the bigger picture of trying to live a life with purpose. How about you?
Help young children receive an education and make a real difference in someone's life.
Free Consultation
Get your free consultation with digital marketing & sales experts.
Get Started