7 Ways Marketing Managers Can Grow Leads with a Lead-Nurturing Workflow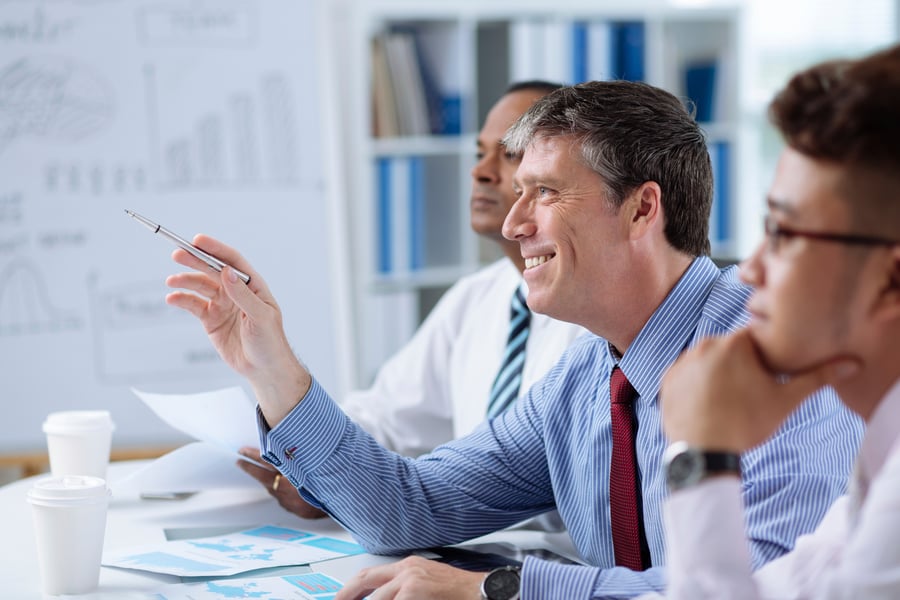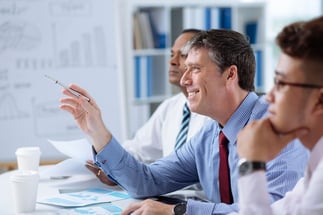 "Workflow" is the buzzword of the day – maybe even the year. Even if you're not one to jump on the latest corporate-speak bandwagon, it's not hard to see how a lead-nurturing workflow is a great asset for your inbound marketing and sales operations to have. A workflow produces real, tangible results that anyone who looks at your company's bottom line can immediately understand.

The secret of an effective lead-nurturing workflow is shockingly simple. Lead-nurturing workflows "work" by widening your sales funnel and setting up automated emails and processes that allow you to stay in front of a prospect without continual manual effort.
Architecting a lead-nurturing workflow takes time, but putting the components in place just takes a little thought and planning. If you're wondering how to nurture leads without being untrue to your brand, start with these seven sales funnel tips.
1. Identify the Current Customers in Your Database
Unless you incorporated yesterday, your company probably has a robust lead database. Why not put it to good use?
The best place to begin your lead-nurturing workflow is with your current customers. Match your database with prior sales data and other helpful information to determine who has purchased from your company in the past and who has yet to close the deal.
Since current customers have an ongoing relationship with your business, they're more likely to be receptive or at least not actively opposed to marketing overtures. While you certainly shouldn't neglect first-time prospects, you'll likely achieve a higher marketing ROI by concentrating your early lead-nurturing efforts on these "proven" leads.
2. Determine Whether You're Upselling or Cross-Selling
Once you've identified your pool of promising leads, determine whether you'll be upselling or cross-selling to each. This helps you focus your marketing firepower most efficiently to maintain a consistent message throughout the entire lead-nurturing process.
The difference between upselling and cross-selling is clear. Upselling involves selling prospects or current customers - in this case, the latter - on higher-priced versions of the products or services they're already using, or entirely new, also higher-priced products or services. In other words, upselling means convincing customers that they need to pay more for a better product range or mix.
Cross-selling involves selling customers on products or services related to the ones they're already using. In other words, cross-selling means convincing customers to increase the total value they derive from your company by expanding and deepening their ties with it.
In both cases, you're asking for a new sale. If you're successful, your company stands to earn more revenue than before.
3. Work Out an Effective Communication Plan by Email or Phone
Once you've identified your prospects and figured out how you're going to sell to them, work out an effective communication plan. You'll need to use data from past sales processes to determine how best to approach each prospect.
The two best ways to nurture existing-customer leads through the sales pipeline and on a repeat basis are email marketing and direct phone contact. To some extent, your options will turn on the nature of your product mix and the proclivities of your customers. If you're a B2B company that sells durable goods directly to professional decision-makers, you'll likely take a different approach than a B2C company that sells recurring services or disposable goods.
4. Outline Content Offers to Market Additional Sales Offerings to Your Customers
Although your prospect-identification efforts and communication work are critical to your lead-nurturing workflow, it's important not to neglect the other aspects of your content marketing strategy. In particular, regular content offers provide a powerful boost to your efforts to close "adjacent" sales and drive adoption of new products or services. Make sure to put new pieces of high-value content in front of your prospects early and often.
5. Set Up Your Lead-Nurturing Architecture
Your lead-nurturing architecture needs to go beyond the strategies outlined above. It should include:
A call to action at the end of all conversion-centric pieces of content
Landing pages to funnel interested customers into your pipeline using data-gathering forms
Follow-up emails with conversion-centric pieces of content available for download to track lead generation
6. Draft Upsell Emails to Drive Customers to Click on the CTA
Upselling shouldn't be a pushy affair. Whenever you identify a promising upselling target, draft compelling "upsell" emails that underscore your company's value and nudge prospects toward conversion or "re-conversion." Make sure each email includes a clear call to action that unambiguously asks prospects to click. Remember, you won't close the deal if you don't ask.
7. Schedule and Automate Cross-Sell and Upsell Emails
A well-oiled, lead-nurturing workflow doesn't have to monopolize your time. Schedule and automate cross-selling and upselling emails days or even weeks in advance. Use an email marketing suite to keep your presentation consistent and maintain a regular delivery schedule that your customers will come to anticipate.
Want More Tips on How to Nurture Leads?
These seven sales funnel tips are sure to put you on the path to a powerful lead-nurturing workflow that produces verifiable results. However, there's plenty more to learn about optimizing your sales pipeline and turning interested prospects into committed customers. If you'd like to learn more, we're happy to share our expertise with you. Give us a call or contact us online at your convenience!
For more Inbound Marketing insights, download "The State of Inbound 2015" report for free.
Free Consultation
Get your free consultation with digital marketing & sales experts.
Get Started