HubSpot Website CMS Hub 2022 Updates – Free & Starter CMS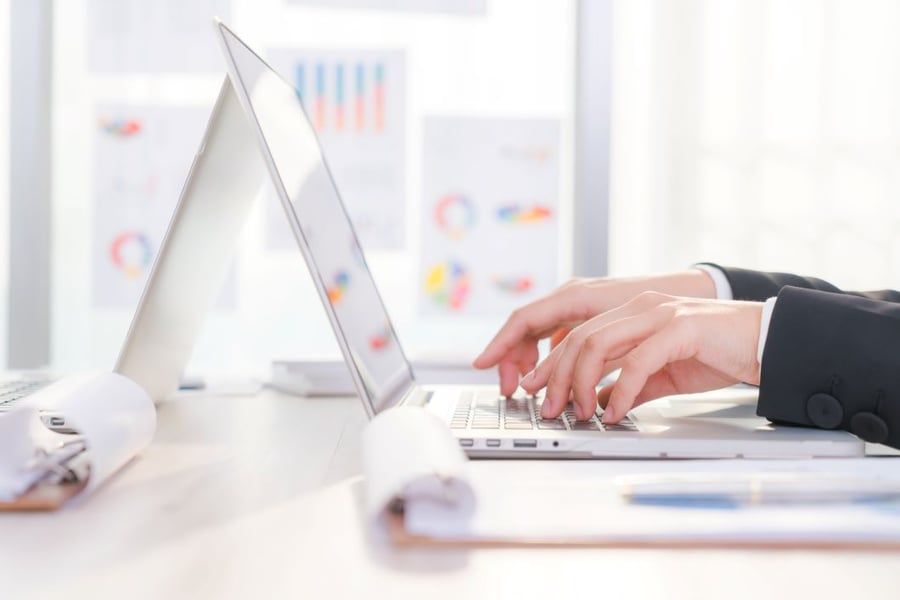 In today's digital-first ecosystem, the most important representation of your business or organization is your website. All digital and non-digital channels your target audience uses to learn about and engage with you lead to your website.
Websites are built using a website content management system (CMS). Most are fairly basic and may require you to download third-party themes to provide you with a design. These themes can be fraught with backdoors into your website. You've probably heard about website hacks and scams occurring with third-party themes and plugins designed for WordPress.
Overall, website CMS systems need greater capabilities built into them without adding and managing separate tech silos and tools that aren't easy to use or integrate. When you use a CMS that does not include the full capabilities you need to market effectively, you can easily find yourself trying to manage up to 16 or more marketing tech silos.
And you'll find that most of those tech silos do not integrate well with your website CMS.
A Secure, Easy-To-Use CMS is Key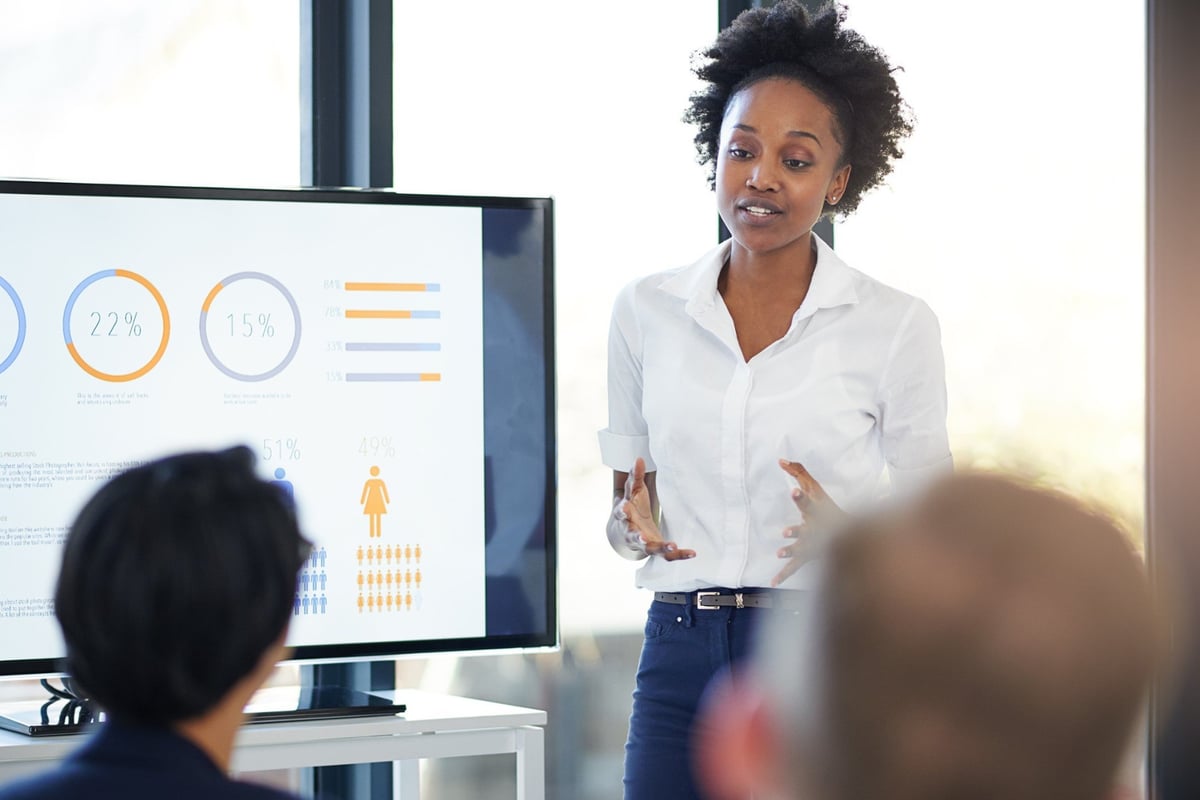 The great news is that HubSpot offers a robust CMS system that is secure and full of the capabilities you need to effectively market your business. It is easier than ever for your marketing team to manage all aspects of your website through the HubSpot CMS without knowing how to code.
Unlike other website CMS systems, HubSpot includes a free CRM with every website.
Through the CRM integration, all interactions with your website by your prospects, leads, customers, and your communications, are tracked and stored within the free HubSpot CRM.
HubSpot has made significant product enhancements to its website CMS Hub in 2022 to make it even more affordable and easier to use for start-ups and SMBs. A few years ago, HubSpot uncoupled its CMS from its Marketing Professional Hub and introduced the CMS Professional Hub. Then the CMS Enterprise Hub was introduced, sporting very advanced features.
HubSpot has now created two additional licenses specifically designed for start-ups and small businesses.
Introducing the HubSpot Free CMS Hub and CMS Starter Hub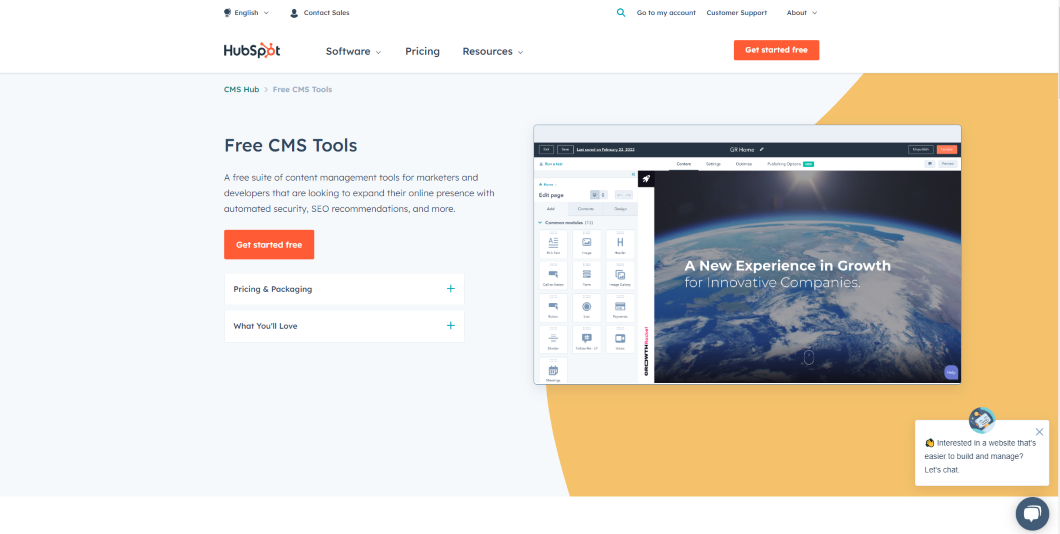 Regardless of which CMS Hub you start with, upgrading to the next level is easy and seamless. It's like turning on a light switch, and boom, you have additional, more powerful capabilities.
Let's delve deeper into what you get with the free HubSpot CMS and the HubSpot CMS Starter Hub.
The New HubSpot Free CMS Hub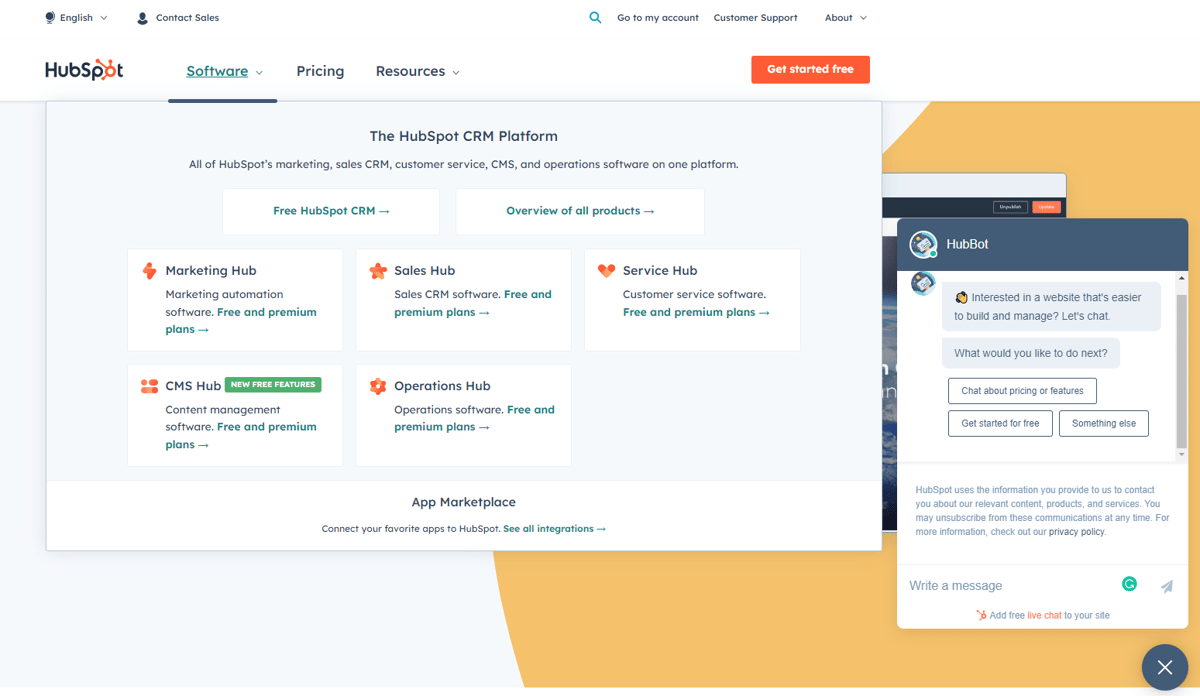 This is more than a website. It's your business.
HubSpot announced a FREE CMS Hub as an entry-level website content management system. It includes secure hosting, privacy protection, custom domains, fast loading times, and mobile optimization. It's easy to create and manage your website, and you don't need to know coding to do it yourself.
This is a perfect option for start-up businesses and organizations to help them build their first website and unify their customer data. It even includes the free HubSpot CRM. You'll also find it a good option for larger businesses and organizations who want to build or test microsites, launch podcast sites, event sites, product sites, and more.
HubSpot's free CMS Hub and integrated free CRM allow you to quickly and easily build a website to start generating leads. You can own your brand and begin driving awareness for your business or organization by using your own custom domain.
When you're ready, it's easy to upgrade to the HubSpot CMS Starter and CRM Starter Suite, which offer more extraordinary features and capabilities for your organization.
Key Benefits of the HubSpot Free CMS Hub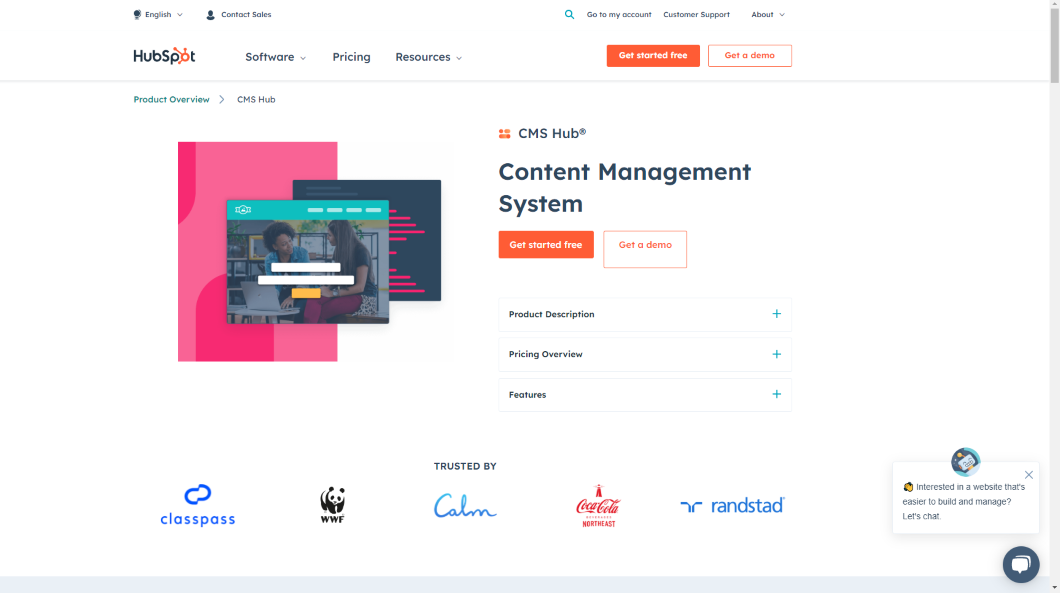 HubSpot's free CMS tools offer you tremendous benefits:
Save time and headaches from trying to integrate various tech silo tools and apps. HubSpot gives you all the tools you'll need to build a website (including forms, live chat, kickback emails, and more) so you can focus on growing your business or organization.

Take your website live in no time with premium hosting, a drag-and-drop page editor, and an extensive selection of themes.

Track trends and improve your website over time, putting your customer at the center of your business.

Choose from over 1,000 integrations through the HubSpot app marketplace if needed.

Upgrade quickly and easily as you grow to access more powerful tools and support anytime.
Curious about what comes with the free CMS Hub? See a list below.
Free CMS Hub Features: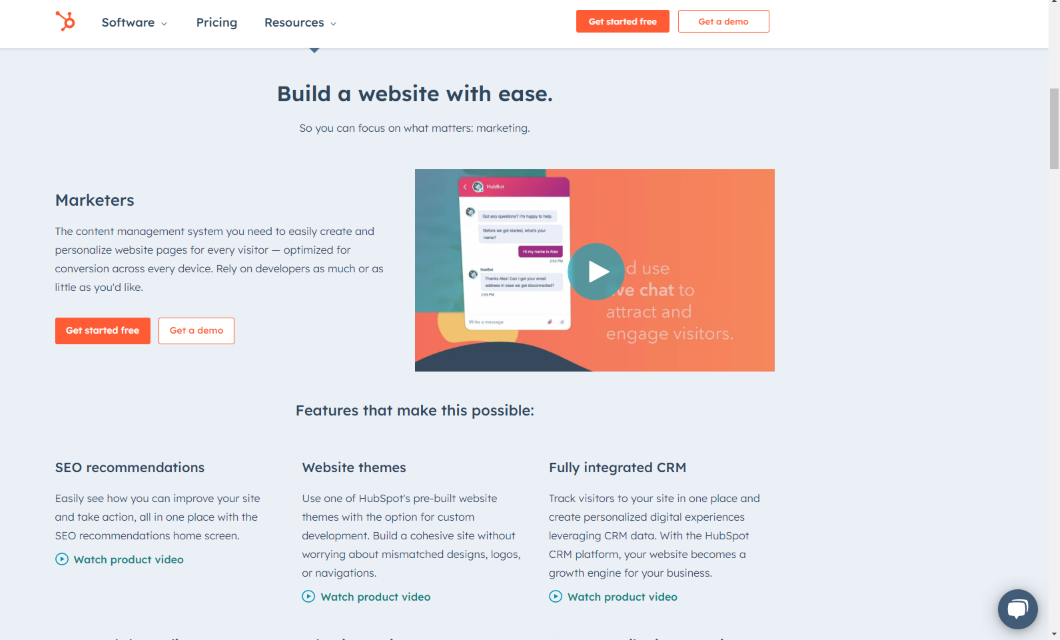 All Free CRM tools, including the free versions of the Marketing Hub, Sales Hub, and Service Hub

Drag-and-drop editor

Mobile Optimization

(1) Blog (includes HubSpot branding)

Standard SSL certificate

Website pages – up to 25. Does not include dynamic content. (Includes HubSpot branding)

Design manager

Custom domain capability

(1) Subdomain and (1) country-code top-level domain availability on (1) root domain

Content delivery network (CDN)

Built-in AMP (Accelerated Mobile Pages) support for blogs

Website themes

Local website development

Advanced menus for website pages and blog posts. (Does not include landing pages)

Multi-language content creation for website pages and blog posts. (Does not include landing pages)

Site export

Blog Import

Website traffic analytics with standard web analytics dashboard

Web application firewall (WAF)

Premium hosting

Website structure import

App and asset marketplace with compatible apps and themes

24/7 security monitoring & threat detection

Custom domain security settings

Basic SEO recommendations & optimizations

Landing pages with limited features

Automatically generated XML sitemap

Apex hosting and redirects
The HubSpot free CMS and integrated CRM give you the all-in-one business tools you need. It is easy and simple to customize, and robust reporting helps you prioritize your time.
HubSpot CMS Hub Starter Update
When you upgrade from the free CMS Hub to CMS Hub Starter, you retain everything in the free CMS Hub in addition to gaining the following features and capabilities:
HubSpot branding is removed from the blog, website pages, live chat, and forms

Website pages increase to up to 50 pages. (Does not include dynamic content)

Blog export

99% measured uptime

Facebook Messenger integration

URL mappings

HubSpot mobile app

Reporting dashboard, including 10 dashboards and 10 reports per dashboard

Email marketing up to 2,000 sends per calendar month

Basic bots

Ad management, including all available ad types with 2 contact and company list audiences

Email and in-app chat support

(1) Shared inbox

List segmentation for up to 5 active lists and 1,000 static lists

Multiple currencies - up to 5 currencies

Payments, including ACH payments and credit cards (fees apply). Payment links allow you to offer your customers the ability to make payments through links you provide in emails, quotes, and on website and landing pages.

Customized Quote templates, which, when combined with the power of the CRM and CMS Hub, allow you to create personalized quoting, contracting, and invoicing experiences for your customers.
The HubSpot CMS Hub Starter is a great deal starting at $25 per month and offers significant benefits over other content management systems such as WordPress, Drupal, Squarespace, and Wix.
Ready to check it out for yourself?
Contact us for more information.
Free Consultation
Get your free consultation with digital marketing & sales experts.
Get Started