Karlsberg Insurance Revamps Their Website To Improve Overall Image and Communications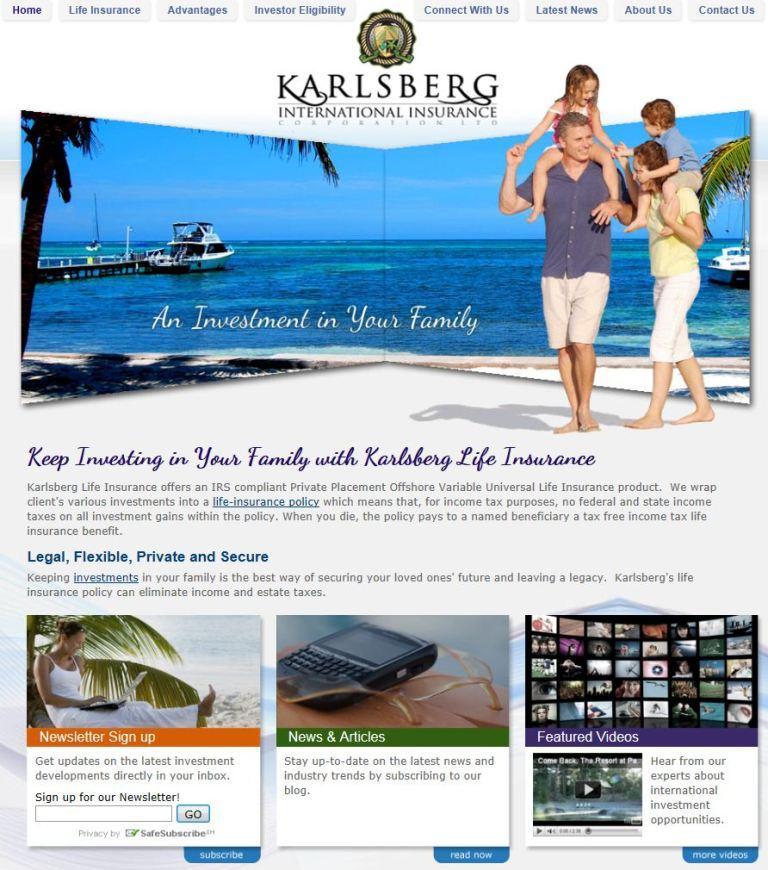 It has been very exciting working with Karlsberg Insurance as we revamped their website and set up social networking and content marketing in order to improve their overall online image, make it easier to find and understand their services, and to help publish information about the details of offshore insurance and offshore investments.
Karlsberg Insurance is a Belize-based company that offers an IRS-compliant international variable universal life insurance product, providing North Americans with additional investment and estate-planning options for themselves and their family.
Hard to Find Information Can Hinder Your Company In Multiple Ways
Previously Karlsberg Insurance had information on their website about offshore insurance and different investment options, but it was not always easy to find and understand. That made it difficult for people to find out more about the services offered through this unique company.
In addition, as reported in a Harvard Study, people project their feelings about their difficulty navigating a website, and difficulty finding the information they need to make a decision, to how they feel about the business as a whole. If it's difficult to find the information you are looking for, then people equate that with feelings that the company is difficult to deal with.
Likewise, the study further stated that if there is not enough information available on the website for people to understand what they need to learn about the product, then they feel that the company is not very knowledgeable about their products.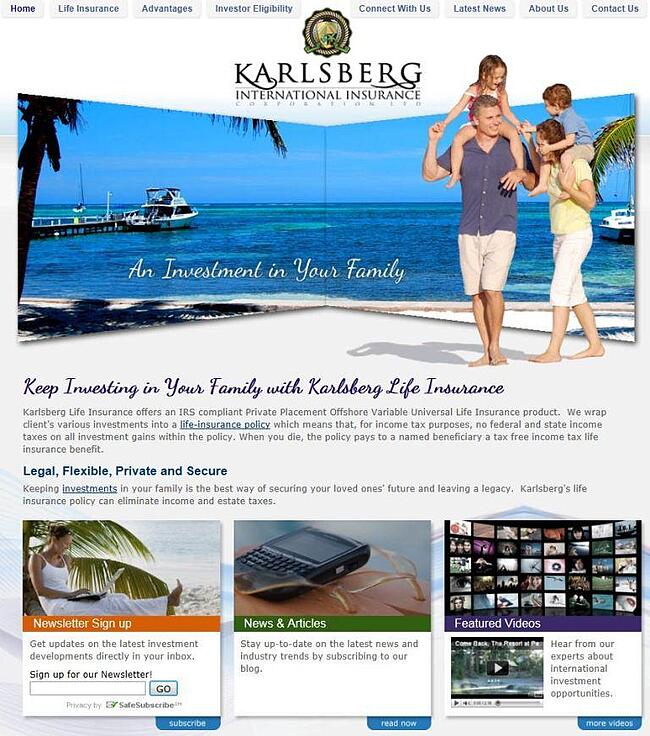 Combining Clear Navigation & Content with Conversion Optimization
The new website not only offers clear navigation and content about the advantages of the product, but it has also been closely evaluated for conversion optimization to help increase leads and sales. In addition, Karlsberg implemented content marketing through a new blog and newsletter that allows people to sign up and get the latest information on financial options, estate planning and offshore investing.
We look forward to continuing our relationship with Karlsberg Insurance by helping them manage their communications and content marketing. In addition, we'll be able to test and track conversion results with their new online presence and compare it with the old website to see how things have improved and how we can continue to help them increase leads and sales. Our goal is to always drive positive business results for all our clients according to their goals and their needs.
Check out Karlsberg Insurance for yourself and connect with them on Twitter, Facebook and their blog.
Free Consultation
Get your free consultation with digital marketing & sales experts.
Get Started