4 Indications You May Need a Website Redesign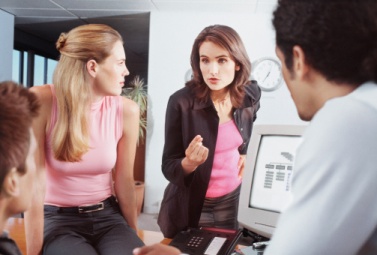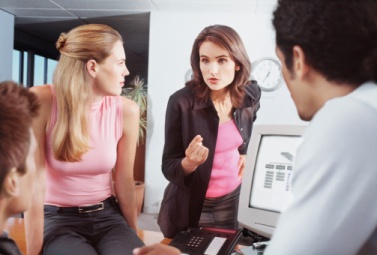 Many business owners or marketing directors feel like they are failing when they are not getting meaningful business results through their website marketing efforts. That's when you need to take a close look at each aspect of your Internet marketing plan, and the first place to look is your current website design.
Web Design Is Not All About Art
Now when I say "website design," I don't just mean design in terms of style guides, images, color schemes, mood, tone and other art form elements. I'm also talking about front-end elements such as high-value content, eye path, page layouts, navigation, headers, value proposition, conversion path, copy, call-to-actions (CTA), offers, incentives, anxiety and friction factors.
Then there are the backend elements such as how the website is coded, the functionality built into the system, the online user experience, and the integration into 3rd party applications such as marketing automation platforms and CRM systems.
Your Web Design Should Control Your Visitor's Thought Sequences
With a well-thought out design, you can control the "thought sequences" of your website visitors. And when a visitor lands on your website, it's critical that your web page effectively answers 3 very important questions in less than 7 seconds:
Where am I?
What can I do here?
Why should I stay and engage with you?
Remember Your Target Market is Not Necessarily YOU
Your personal preferences about your website, while they are compelling to you, can lead you astray. That's because you know too much about your business. It all makes sense to you since your website is the reflection of your ideas. But you have to consider your website design from the viewpoint of your potential clients and what they will be thinking when they land on your page. Can they truly understand what you do and why they should care?
[Tweet "Is your website really telling your story or is your inside knowledge filling in the gaps?"]
While there may be many indications that you need a new website redesign, here are 4 of the most common that can have a sizeable effect on your success:
1. Not Getting Enough Traffic
Generating traffic to a website is always a concern, but understanding what helps drive new traffic is important. It may surprise some that a key driver for getting better results in search engines and getting more traffic from website referrers is sharing new, fresh content throughout the web consisting of blog articles, social media updates and online press releases. And you need a good place to house your new content on your website, so adding a blog to your site can be key to getting more website traffic.
You can promote your content through mentions on social media networks, social sharing websites, authoritative websites and press release networks, which can attract the attention of your target audience. Your mentions will link back to your content on your website or blog, ultimately driving potential customers back to your website where the real conversion process begins.
When they arrive on your website, your content marketing does not end there. Your copy must contain substance and value that compels your visitors to take action on your website.
But the content is just one element on the frontend. You also need to think about how your website looks and behaves on the backend and that's where a website design comes into play.
From the coding of your website possibly hindering search engines such as Google, Yahoo and Bing from indexing your content, to not having a solid design and layout that works together to create an optimal conversion path for your visitor, you need a comprehensive inbound marketing plan to help you distribute your message on the web and drive it home on your website.
So setting up your website where you can easily add new content to it on a regular basis by adding a blog or something similar, sharing links to your new content on social sharing networks, programming your site in a search-engine-friendly way so it can more easily be indexed by the search engines, and ensuring a strong conversion path on each page will all help to work together to increase site traffic and increase leads.
2. Poor Online Image
Harvard did a study that found 4 key factors people use to determine who they want to do business with. These 4 key factors are:
Price
Product Quality
Service Quality
Image
The study found that Price was fairly easy to determine. However, Product Quality and Service Quality are NOT easy to determine for a company with which you have no experience.
All vendors say they have great products. All vendors say they have great service. And no one believes them just because they say so. We are a cynical bunch. My wife is from Missouri, the "Show Me" state, which is indicative of how people feel today. How do I know you have great products and services if I do not have first hand knowledge? It's common sense.
What the study did find was that people substitute "Image" to define a business' Product and Service Quality. Your online Image is your company.
If your website looks cheap, people will tend to think your Product and Service Quality is cheap. If you have stale, outdated and "blah" content, they may think you are not an expert and don't know very much about your business or how to really help them. If they cannot find the information they are looking for and your website is difficult to navigate, they may think you are going to be difficult to do business with.
Your online Image and experience is highly influential in what people will think about your products, services and your company. Therefore, because your online Image is so critical to your success, since that is how visitors are judging your overall Quality as a company, ensuring that you have a strong design that absolutely represents the Image you want your company to portray to your potential customers is crucial to your overall success.
[Tweet "Do people know your product/service quality is top notch? Your online image tells them so (or not)"]
3. Not Converting Your Traffic into Leads
We all know there are two sides to each coin. There are also two sides to converting traffic to leads.
On one side there is the visitor's buying cycle. The most dominating influence in the buyer's cycle is the motivation of the visitor, your prospect. What they need is certain information that drives them to the point of making a decision on who they are going to do business with.
How fast they move down that path is greatly influenced by finding compelling content on your website that logically leads them to a decision.
The other side of the coin is the marketer's content cycle and conversion path. It starts with the Awareness stage where links to new content are shared throughout the web to drive visitors to your website.
The next stage is converting your prospects to qualified leads through compelling content, landing pages, CTAs, offers, forms and a system to manage your leads. You need to create some "chunky content," which is sometimes referred to as "offers," that will keep your visitors engaged with you at deeper levels.
Some examples of chunky content offers include eBooks, whitepapers, checklists, and industry reports that your prospects seek out during their Research stage to get help in solving some of their business problems. You provide your visitors with the opportunity to download great information that will help them manage their business and they in turn have the opportunity to view you and your company as experts in the industry.
As you notice more interaction from some visitors through multiple downloads of your various informational content, you may find that they are good prospects for your business. Of course, tracking and analyzing this information can be daunting if done manually, but it can all be streamlined today through the use of a marketing automation platform, taking the heavy lifting off your sales team until your lead is "sales-ready."
4. Not Closing Enough Sales from Your Website Leads
On the Buyer side this is commonly known as the Comparison stage, where they realize through your content that you can probably solve their problems and meet their needs.
Now they are trying to determine if you are their best choice or if they should consider an alternative from all the other competitor websites they have also visited. To help sway the odds in your favor, you need marketing content that helps separate your company from your competition.
This content can include compelling and credible case studies, demos, customer testimonials, product comparison guides and webinars. It is at this point where you also need a compelling incentive that is logical for your type of business product and/or service. It could be a free trial, complimentary consultation or no-obligation analysis.
It is also important to have tools that allow you to analyze what is working and not performing well in your process of attracting visitors, converting them to leads and closing the sale. This will help you find the best way to personalize emails and related content to drive the most success for your business.
At Xcellimark, we call this "lead nurturing" and doing it through marketing automation is the key driver in this process until your lead is ready to meet the sales team. Of course once you close them, you need that integration into your CRM system to carry forward that intelligence as part of your customer's record.
So Are You In Need Of A Website Redesign?
If your website is 3 years old with few really significant changes, there is a strong likelihood that you need to change the design and evolve some component or capability to improve your website's effectiveness.
In the end, you may or may not need a radical website redesign. But if you don't really know where to start or how to go about effectively assessing what you need to do to drive business results from your website marketing efforts, then start by downloading the whitepaper below.
Free Consultation
Get your free consultation with digital marketing & sales experts.
Get Started