See How One Business Increased Sales by 105%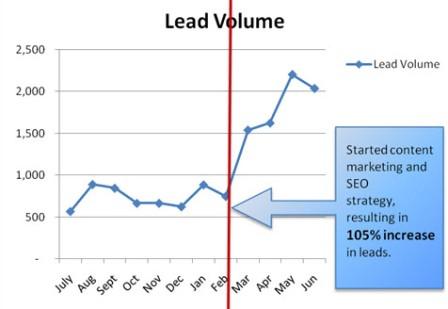 For years, Accredited-Online-Colleges.com was marketed online through traditional SEO (Search Engine Optimization) tactics, such as link-building and directory submissions. Accredited-Online-Colleges.com's goal is to generate qualified leads to accredited online colleges for new student enrollment.
Prior to implementing the content marketing campaign Accredited-Online-Colleges.com sold about 550-950 leads per month. However, when Xcellimark started the content marketing campaign for Accrediated-Online-Colleges.com, they saw sales increase to over 2000 leads per month!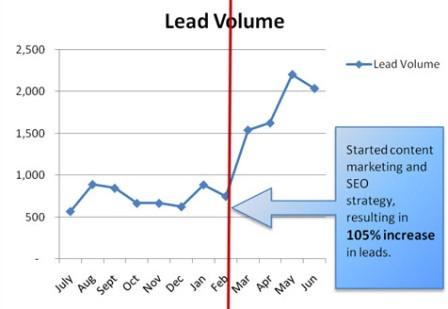 Content Marketing is the strategy of creating unique content, such as blog articles, whitepapers, video testimonials, and press releases, and publishing that content throughout the Internet to social media platforms (Facebook, Twitter, etc.), social bookmarking sites, and other industry websites/blogs. This increases the business' online exposure and social media word-of-month, and plays a bigger and bigger role in driving traffic to one's website via Search Marketing (SEO).
Content Marketing is one of the most influential strategies you can use today to boost leads and sales. You can find out more about how this powerful Internet marketing strategy can help you increase your sales by registering and attending the Orlando Business Journal's complimentary Online CEO Summit Webinar on September 28, 2011.
Xcellimark has partnered with the Orlando Business Journal to host this informative virtual webinar, which allows you to attend from the comfort of your own office. Or contact us directly to start generating new customer growth for your business today.
Free Consultation
Get your free consultation with digital marketing & sales experts.
Get Started