Allison Sodha, the founding owner of Sodha Travel, approached Xcellimark about redesigning her website to accomplish several goals:
Increase the number of online leads generated from the website
Engage more with her audience and potential customers
Modernize her website design
Restructure a confusing navigation menu
Before we could move into website design, we had to clearly identify the structure for the new website. So she and I tackled her navigation menu, ultimately making the tour information on each country easier to find and simplifying the reservation process. The original website's navigation menu didn't make it clear to new visitors that Sodha Travel provided travel services to three other countries besides India. And the social media platforms that Sodha Travel was engaged in were not being adequately represented on the website.


The new website lists all four countries in the navigation menu along with a page titled "Connect with Us" so that visitors can quickly and easily engage with Sodha Travel on the social media platform of their choice.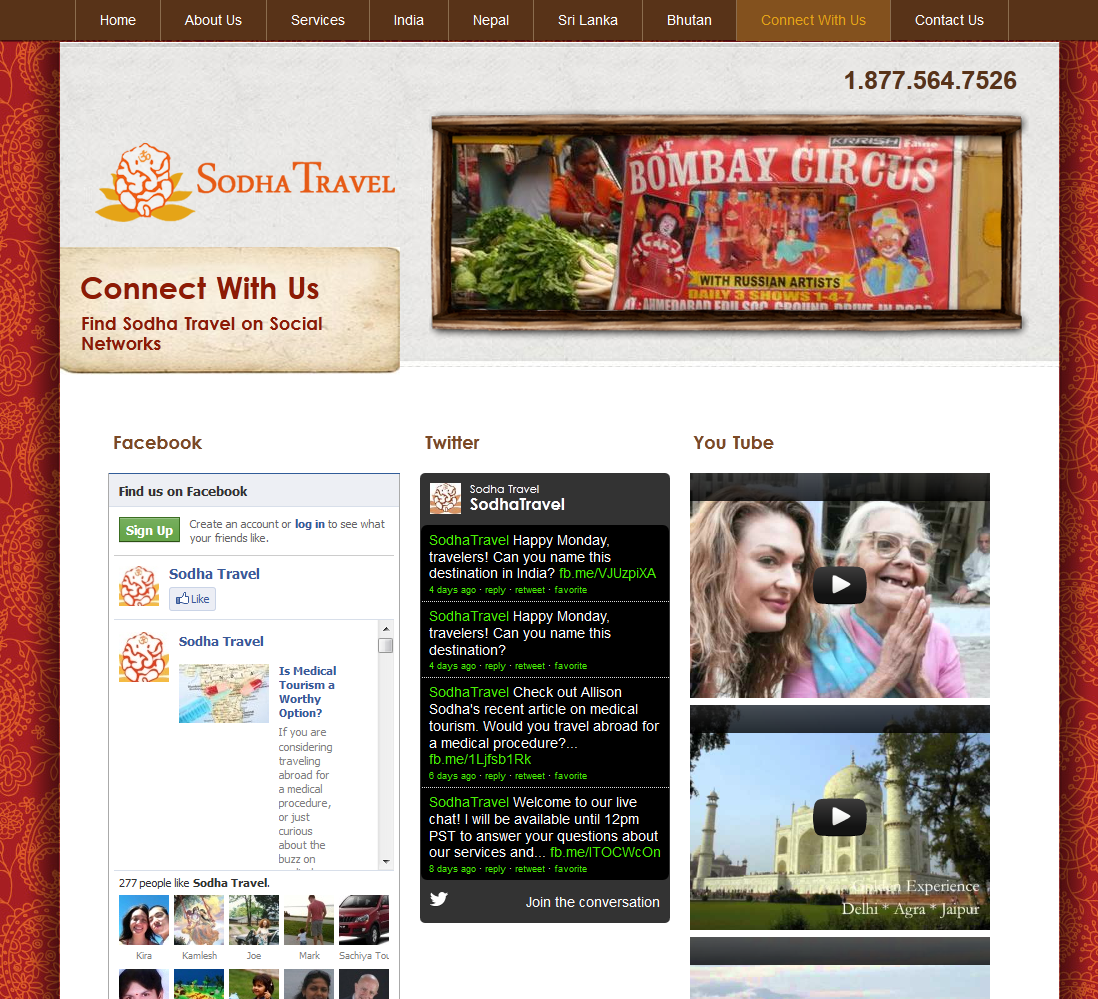 After tackling the menu and content for the website, we entered into the design phase and focused first on the homepage and then on the tour pages. Allison expressed her desire for a website design that remained authentic to the region while maintaining the color scheme of her original website. The new homepage design better clarifies the information available to visitors by including access to a Destination Guide, directly linking to a customized trip form, providing immediate access to fact pages for each individual country, a feed for current blog posts , and a video highlighting the different tours available through Sodha Travel.
Original Homepage: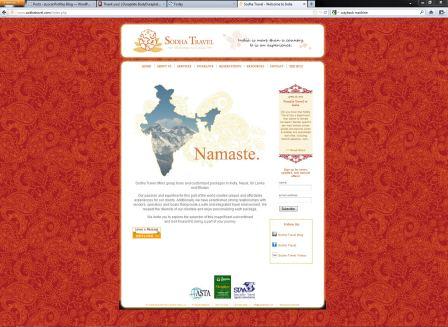 New Homepage Design: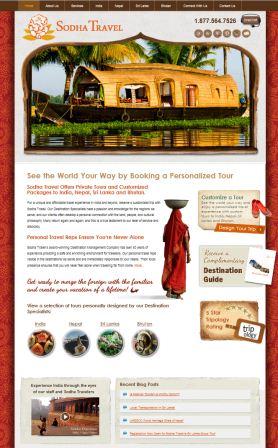 One of the most important aspects of Sodha Travel's website is the sample tour pages that list out specific tour details and reflects the imagery of the area. Our approach was to shorten and simplify the page with a mosaic image area at the top and a tab structure that contains all the relevant information.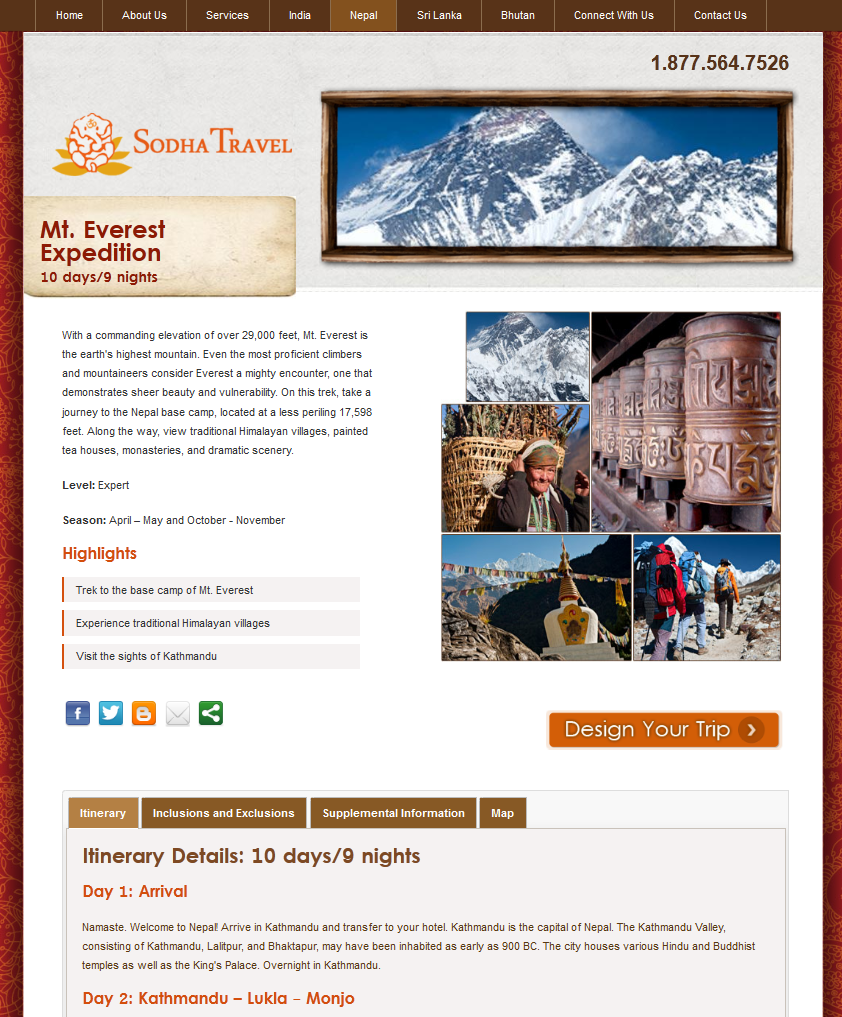 Today, Sodha Travel has a modernized website design that better reflects the personality of the company, makes information easier to find, and provides a simplified reservation process that will only improve visitor engagement on the website and other social media platforms.