This is Why Your Sales Team Needs a CRM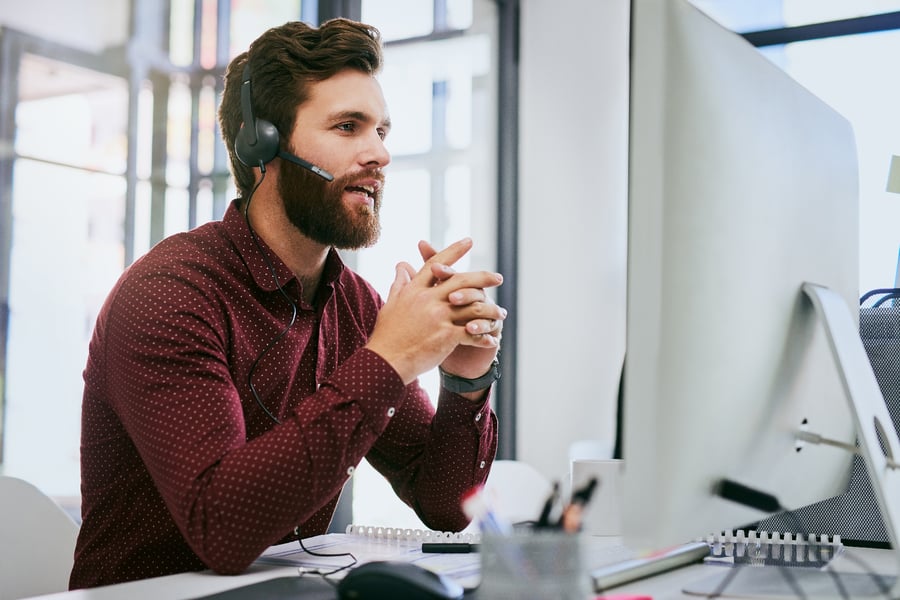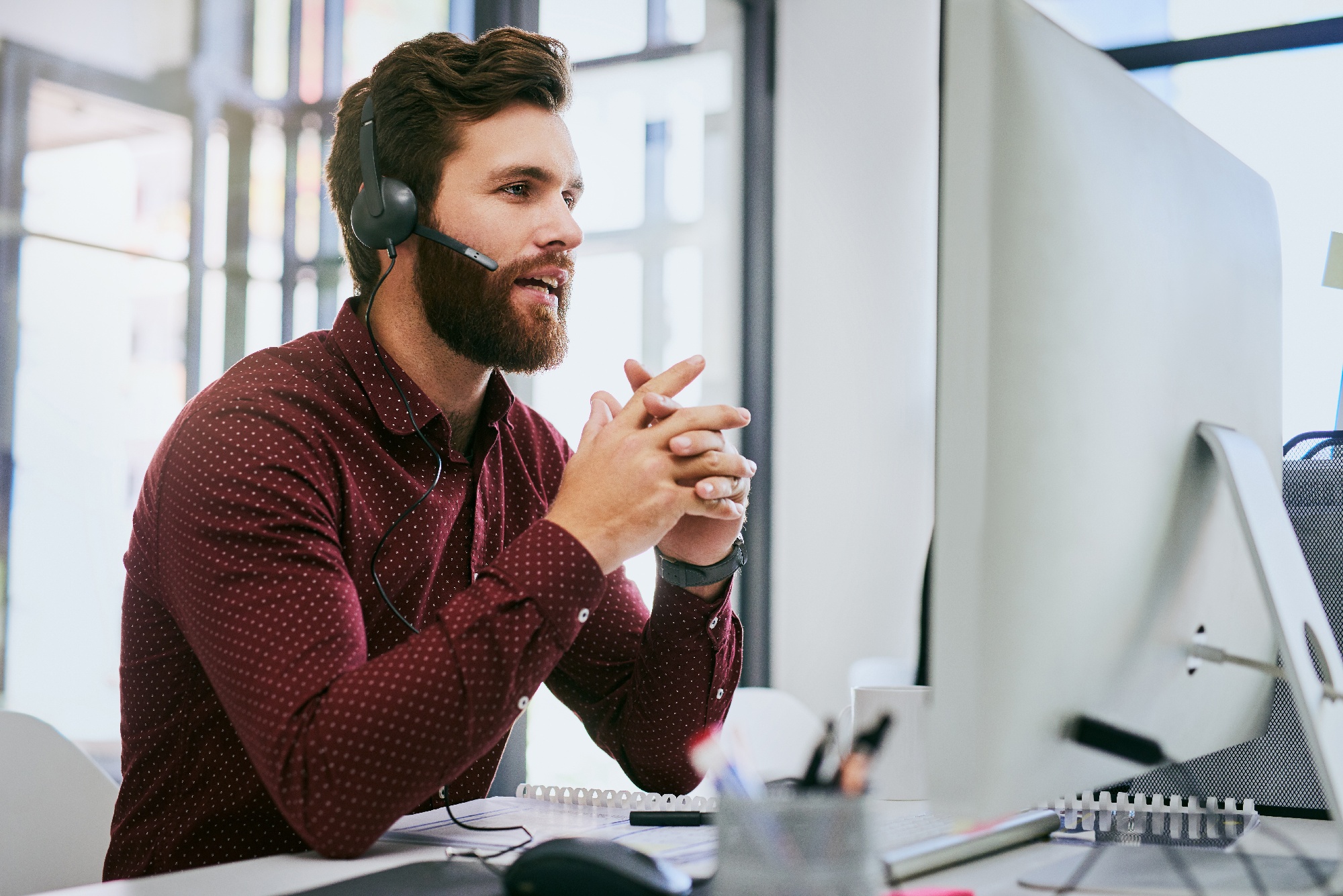 Customer Relationship Management (CRM) systems are a critical tool for businesses of all sizes. That's because cabinets full of file folders, scattered sticky notes, unorganized emails, notepads scribbled with random information, and a Rolodex (do they even make them anymore?) are cumbersome and outdated methods of managing key contact information.
In today's digitally-driven marketplace, it is essential that your sales team have all the information and data related to your contacts stored in one secure and easily assessable system. Enter the powerful CRM.
Exactly What is CRM?
A CRM is a comprehensive software system that helps manage and nurture relationships with your customers, leads, prospects, and key influencers. Whether it's marketing, sales, or service that need to be streamlined, the best CRMs provide a central location to meet the needs and requirements of all your teams.
In this article, we're going to focus on how the right CRM benefits your sales team.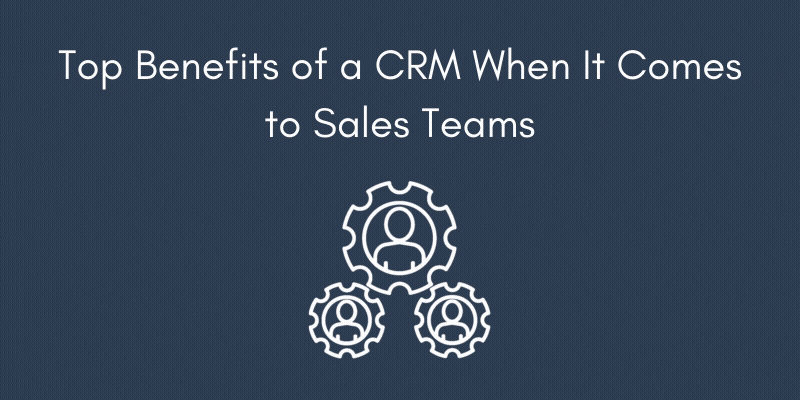 Top Benefits of a CRM When It Comes to Sales Teams
The primary advantage of a CRM platform is that it can be the central storage space for all the information and data you have on a contact. Whether your company is B2B or B2C, your sales team will benefit in many ways from using a CRM.
Here are a few of the top ones:
Greater Organization of Customer Records
Your sales team will have a centralized database of all historical interactions a customer has had with your company. This includes your marketing and customer services teams too, giving your sales team access to all communications with customers. No more getting blind-sided by unknown customer conversations that have occurred with other company employees.


Enhanced Communication and Productivity
When communications with customers and leads are readily available from any location with internet connectivity, your sales team can work more effectively and efficiently. All communications, both past and present, are easily accessible within the CRM that is easily accessible.


Automation of Tasks and Data Entry
Sales teams save time logging emails, calls, meetings, creating deals, updating deal stages, scoring leads, scheduling and following up on tasks, forecasting sales, as well as creating and sending out reports. All of this is automated, allowing your sales team to focus their efforts on closing deals.


Enhanced Customer Experience
Having all of a contact's information and interactions in one place gives you the ability to personalize their experience with your company. Your sales team will know their interests and how they have engaged with your company. This information provides better insights for your sales team to improve their engagement in order to help close more sales opportunities and provide a better customer experience.


Valuable Insights into Your Marketing Campaigns
Integrating your CRM with your marketing automation platform allows your sales team to gain valuable insights into how your prospects and leads interact with your digital marketing campaigns. Where did they come from, what pages did they view, what information did they download, what marketing emails did they open and respond to, and where are they in the lead nurturing workflow? As a manager, you will have a greater understanding of how well your digital marketing campaigns are working.


Close More Sales
A CRM is one of the most popular tools for salespeople. Organizations that use CRMs have increased rates of customer retention and satisfaction. Check out these stats:

How Does Your Sales Team Get the Most Out of Your CRM?
There are universal CRM features that benefit Marketing, Sales, and Customer Service teams. All of these teams need to do the following to get the most out of their CRM:
Integrate Your Email Account
By integrating your team's emails into the CRM, each email is tracked and logged, regardless of whether it was sent from their desktop, laptop, tablet, or phone. A good CRM will not require sales team members to be inside the system to send, track, and log an email. This is particularly important as it relates to your outside sales force.


Set Up a Meeting Scheduler
Creating a scheduling link for your calendar and sharing it with your prospects and clients allows them to easily schedule meetings at times convenient for both parties. Going back and forth via emails and phone calls to find a convenient time to meet is not only a headache, but also a time-consuming process.


Create Email Templates
Email templates are a great tool to help salespeople save time. Templates that can be edited and personalized prior to sending prevents salespeople from the arduous task of creating emails from scratch repeatedly. Email templates also ensure a salesperson's communication is on target with your company's branding and voice, improving the overall performance of the entire team.


Create a Sequence
A Sequence feature allows the sales team to automatically generate a series of emails and follow-up tasks. This automates processes and prevents prospects from slipping through the cracks. It also frees up time for the sales team to work and close warmer, more qualified leads. The best CRMs include personalization tokens to tailor each email in the sequence with personal contact and company details for greater effect.


Create Snippets
A snippet is a tool that lets sales professionals quickly add commonly-used phrases and paragraphs to sales emails, live chat conversations, customer notes, invoices, and more. It's a tremendous time-saver for salespeople and management alike.


Develop Lead Statuses
A lead status data field gives your sales team the ability to keep track of how a lead is progressing. This is especially helpful in the early stages of a relationship before an actual sales deal is created. The lead status can be specific to your company based on your marketing and sales process and classifications. Examples of generic lead status data fields include New Lead, Qualified Lead, Unqualified Lead, Sales Opportunity, Open Deal, Sale Won, and Sale Lost.


Identify Properties or Data Fields
Properties or data fields identify specific traits or attributes of a contact. Some of these properties can be automatically collected throughout the marketing process such as name, email address, company, social media profile, content downloaded, website pages viewed, interests, digital channel source, etc. Different property types include
Single-line text - Free fill field (no line breaks allowed)
Multi-line text – Free fill field (line breaks are allowed)
Dropdown Select – Select one option from a pre-defined list
Multiple Checkboxes – Select multiple options from a pre-defined list
Single Checkbox – True/False Yes/No
Number – Numeric values only
Date Picker – Calendar date


Filter Contacts
Filter contacts to help create lists of people who fit a particular category. This list can then be used to send personalized emails according to someone's interests or preferences, or according to how they have responded or not responded in the past.

For example, you may want to create a filtered group in your database of executives at companies that have bought a particular product or service from you within the last 6 months. You can then email that group of executives with an offer for another product or service that compliments their previous purchase.

Or you can have an ongoing list of people who have a birthday in the coming week so you can send them a happy birthday message. You can also use filtered lists to update a specific data field all at once within a group of contacts.


Create a Task Queue
Task queues are like playlists that allow you to run through a group of tasks quickly and easily. For example, your sales team may have a list of people they need to call today. They can simply place them all into a task queue and when they press start, the first person on the list will display on their screen with the contact information so they can call them.

Once the task for the first person is complete, the next contact is automatically displayed. This process continues for each successive contact in the task queue. It's an extremely efficient method for completing tasks for a group of people when compared to manually searching for each individual contact record in order to pull up the information needed to complete the task.

A great CRM will do that work for you.


Name the Deal Stages in Your Sales Pipeline
To help define your sales process in the CRM, you need to identify and name the stages that are part of your normal sales pipeline and include the probability of closing the deal when someone is in that particular stage.

For example, you might say that there is a 20% chance of closing a deal when a prospect is in a qualifying stage, but there is an 80% chance of closing the deal after you send a quote.

Some companies have different lines of business with different sales processes and deal stages. In those cases, you can set up different sales pipelines with different deal stages for each line of business.


Identify Different Closed-Lost Reasons
Whenever a salesperson moves a deal to Closed-Lost, they should be asked for a reason why the deal was lost. This can be a text field where the salesperson can write whatever they want. However, it is more insightful to have lost deals grouped into categories of reasons within your CRM. This provides you with greater reporting opportunities to more fully understand why prospects are not buying from your company.


Set Up Live Chat
Website visitors increasingly expect live chat availability on your website. Live chat allows your salespeople to connect with your website visitors in real-time to engage with them at a time when they are most interested in your company.

Because of that, live chat can help you generate more leads, more sales opportunities, and provide better support to your customers – and every live chat conversation is automatically saved in your CRM. You can even use a Chatbot to help qualify leads, book meetings, and provide answers to commonly asked questions, freeing up your salespeople or support team to do other things.


Create Custom Reporting Dashboards
Custom visual reporting dashboards provide you and your managers with an up-to-the-minute view of the reporting information most useful to each person. You can get detailed reports on sales activity, productivity, individual performance, pipeline management, task priorities, forecasting, and key analytics.


Set Up Notifications
Notifications can be set up based on trigger events, such as someone opening your email, clicking on a link to open your proposal, watching your video, and even visiting a specific page on your website. You can receive notifications in several different ways, including email, text, or pop-ups on your computer screen. These real-time notifications give you valuable insights into how your prospects, leads, and customers are interacting with your company and the information you have sent them.


CRM – Don't Leave Home Without It!
I'm not sure if you noticed, but I am completely sold on the incalculable value of a powerful CRM. That's because a CRM is a critical tool for your sales activities, salespeople, and sales teams. But having a CRM is not enough. You need to know how to fully use your CRM to get maximum results.
So, if you don't have a CRM – Get One! (I happen to think the HubSpot CRM is the best!)
If you have the HubSpot CRM and don't really understand how to get the most out of it – Get Training!
Don't have a CRM?
Learn more about HubSpot's FREE CRM
Need Training?
Get training on HubSpot's Free CRM
Free Consultation
Get your free consultation with digital marketing & sales experts.
Get Started