What is a CRM — What Does It Do and How Do You Use It?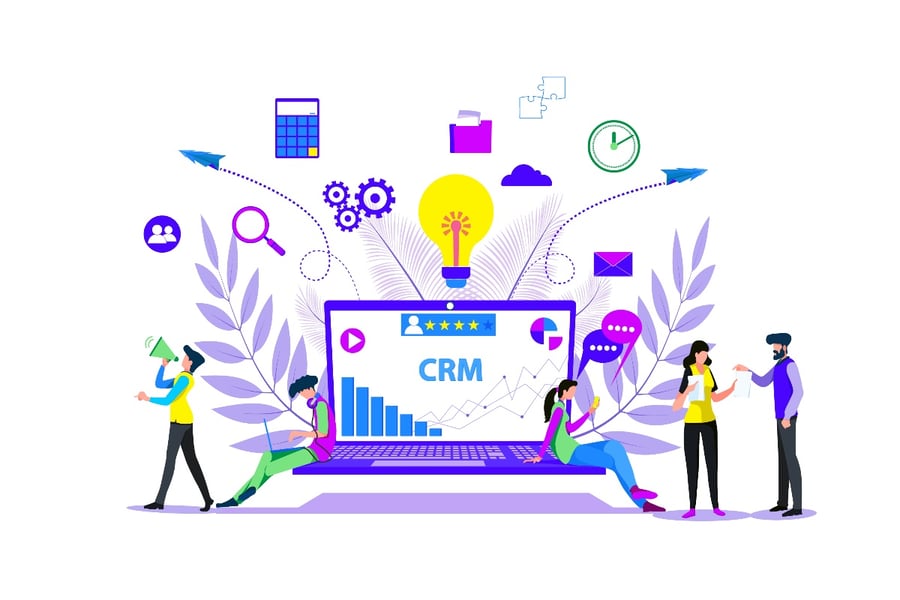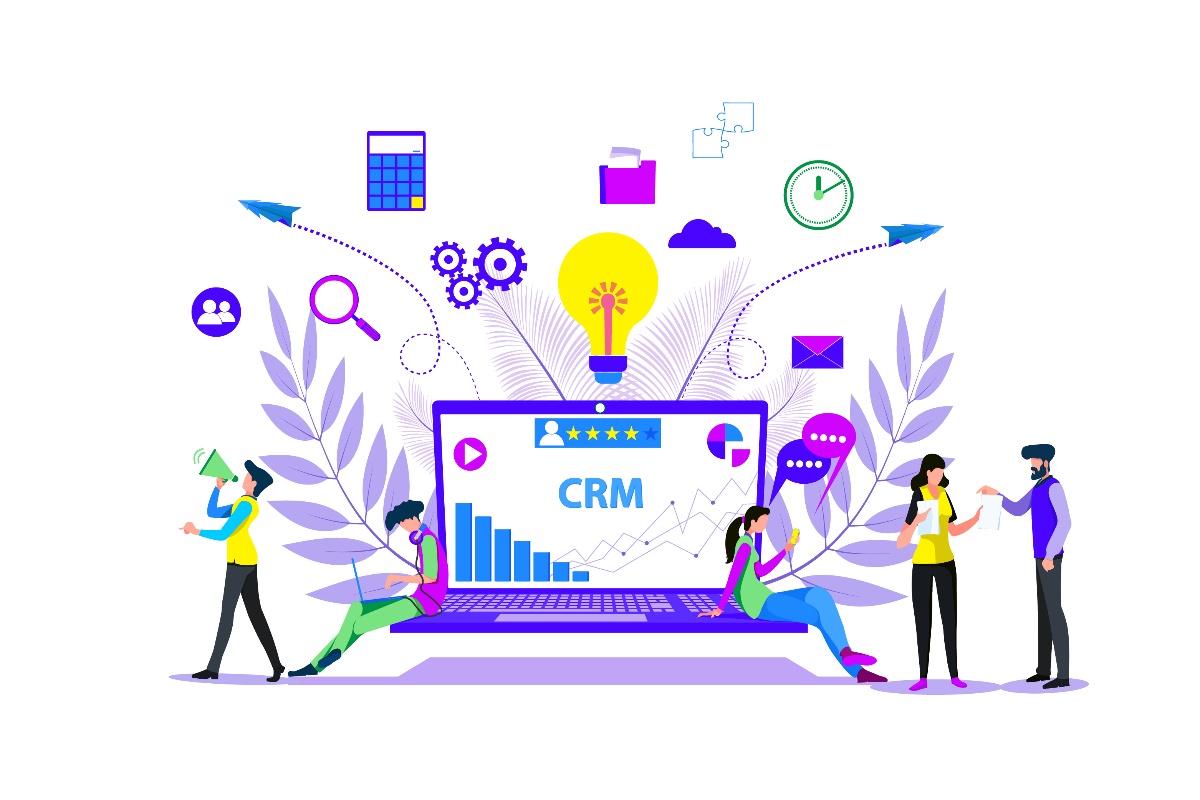 Are your employees struggling with following up with leads promptly? Are you completely out of the loop with your employees on their lead generation and sale closures? Many marketing, sales, and service teams use multiple tools to manage data, making it difficult to meet the growing demands of their organization and customers.
A growing business is exciting, but it's easy for things to fall through the cracks as you grow. The last thing you want is for those ever-increasing pains to hurt your potential customers. You don't want to start on the wrong foot or miss an opportunity for a sale — but your growing lead volume means you need better options.
You might also be facing issues as you bring on new people to make sales and manage customer relations. If there's no way for them to see the history of that contact, they face the impossible task of trying to catch up and keep the relationships moving forward.
The good news is that a CRM (Customer Relationship Management) system can solve all of these issues that you and your business may be facing if you use it correctly. So, are you curious about what a CRM is or how you can prevent your customers from falling through the cracks?
Let us show you everything you need to know about how a CRM can help you.
What is a CRM?
CRM is an abbreviation for a Customer Relationship Management system. These systems allow your company to manage all of the relationships and interactions you're having with current and potential customers. In short, CRMs enable your company to organize every interaction with an individual customer and view reports across every customer in your database so you can see the big picture and the details.
What Does a CRM Do?
A CRM becomes a place where your business can store current and prospective customer data in one central location. You can track customer interactions and share these interactions with other employees.
For example, with a CRM, your customer service team will know if a lead has been interacting with your marketing materials before they contact sales. This system allows you and your employees to see all of the personalized information about that client, including exact details of the web pages they've visited and emails they've opened.
Not only are calls tracked, but CRMs also allow for scheduling follow-up calls and for your workers to note what next steps need to happen to keep that client on board. In short, it becomes a management system for all data relating to clients to ensure they get the best experience possible, while keeping your employees in the loop about all previous interactions.
4 Key Benefits of Using a CRM
While every CRM can be a little different, there are some fundamental features that most of them offer.
These features include making your customer's experiences better than ever before, increasing your productivity, increasing collaboration between your employees, and gaining better insight into how your sales force is doing.
Customer Experience: Your customers won't have to re-explain themselves if they've called multiple times, and your team will know any vital information about this customer.
Productivity: Call logging can be done automatically, which frees up time for your reps to focus on getting sales rather than administrative functions.
Collaboration: Managers can see when sales representatives follow up with buyers, and sales representatives can learn from each other's best practices. All information is stored if the usual representative is out sick or on vacation or has left the company.
Insights: You can see in real-time how your sales representatives are doing individually and your team's group performance.
How Do You Use a CRM?
The CRM serves the fundamental purpose of tracking contacts as they interact with people inside your organization. This means countless people within your company might interact with a CRM daily.
As such, let's take a look at how each person on your team would use the CRM in their day-to-day job responsibilities.
Sales Teams
Your sales team is responsible for working with a contact to turn them into a customer. The CRM will document each step as they move through the buyer's journey.
Some of the ways that they might use a CRM include:
Update the conversation history for contacts. This includes making notes on conversations so they can always remember where they are and what's been said.
Track a lead's progress through the sales funnel and update it as they move along from initial contact to proposals and contracts and all the steps in between.
Set tasks and reminders to follow up with leads as promised to ensure they don't fall through the cracks.
Marketing Teams
Your marketing team is responsible for generating leads, and ideally, converting them into customers and revenue for your company.
Here are a few ways the marketing team will benefit from using a CRM:
Review a full-funnel report of what happens to a lead after they go from the marketing team to the sales team.
See which marketing activities resulted in the most revenue down to specific social media posts.
Focus on techniques and marketing campaigns proven to work rather than those that don't.
Customer Service Teams
Customer service team responsibilities include orienting new clients, service delivery, and ensuring customers remain happy and engaged after the sale.
The right CRM benefits your customer service team in many ways. Some of these include:
Expanding your team's capacity and capabilities through automation and self-service.
Reducing time spent on data entry, giving you more time to build better relationships.
Prioritizing critical issues through ticket routing and automation.
Delivering self-help options to customers by converting FAQs to a searchable library.
Automatically routing website visitors to the right service team member.
Assisting customers on your website through context-specific conversations in real time.
Management Teams
Managers have a vital role in your company. That's to ensure that your people and budgetary resources generate the most revenue possible for your business.
A CRM gives every layer of management the ability to see in real-time what is working and what isn't. Imagine if your managers can see:
Which members of the sales team are performing the best.
Where potential customers are getting stuck in the pipeline.
What marketing efforts are performing the best.
All data in one location.
Which opportunities improve and enhance customer experiences.
How to strengthen collaboration by unifying your teams and channels.
With up-to-date access to the entire revenue cycle, your management teams can make decisions quickly to improve profits and customer satisfaction.
Setting Up a CRM Properly is Crucial
Considering all of the steps a contact takes in their lifecycle, you want to make sure you're getting the full picture of exactly how they're interacting with you. You need your data in the right places and your records up to date. To do that, though, you need a highly-capable system to get you going.
This requires someone with the expertise to help you find the right CRM for your needs and guide you through the CRM implementation. Most importantly, your team must be trained to use it properly.
Luckily, our experts at Xcellimark are here to help. Schedule a free consultation with our marketing and sales professionals to get started on the right path to a successful CRM adoption.
Free Consultation
Get your free consultation with digital marketing & sales experts.
Get Started