Top 5 Sales Enablement Tools To Increase Sales
You probably already know that working in sales or managing a sales team isn't the easiest job in the world. Rewarding, yes, but maybe not the easiest one out there.
There's so much on your plate at any given moment that it's often hard to focus on the processes and find the tools to help you streamline the customer sales experience.
To provide a consistent and engaging experience for your prospects, you need sales reps who are ready and able to provide the information they need in a way they want to receive it.
This is where you utilize tools to record, automate, and streamline your sales processes. You need to create content for your sales teams that is relevant, up to date, and easy for them to find.
As a result, you'll find your team is happier, more efficient, and see their sales increase quickly.
Here, we will explore the top five sales enablement tools to help ramp up your sales, keep your processes consistent, and provide valuable insights to adjust sales tactics to meet the ever-changing needs of your customer base.
Tool #1. Email Templates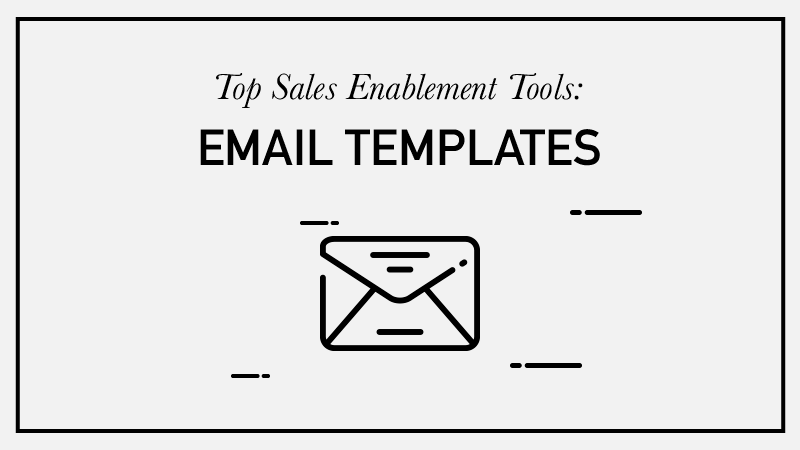 Email is one of the most popular forms of sales enablement tools. You save time, provide valuable information, and increase brand awareness when sending an email to a prospect.
Whether you send the email to open a line of communication or follow up on a call, the way your email is crafted can make the difference between making the sale or losing it.
Avoid the time-consuming task of writing individual emails for each client and create a template instead. Email templates are a powerful tool that can be used at every step of the sales process.
This tool ensures that your communication with prospects is consistent and represents your brand clearly.
Remember when you're creating an email template, keep it brief and concise. Your prospects don't want to read a wall of text that highlights every facet of your business. You want to add value and provide solutions to their problems.
You should also personalize the email template for each prospect or client. The template gives you a great starting point, but personalization helps make it authentic and real.
Tool #2. Call Scripts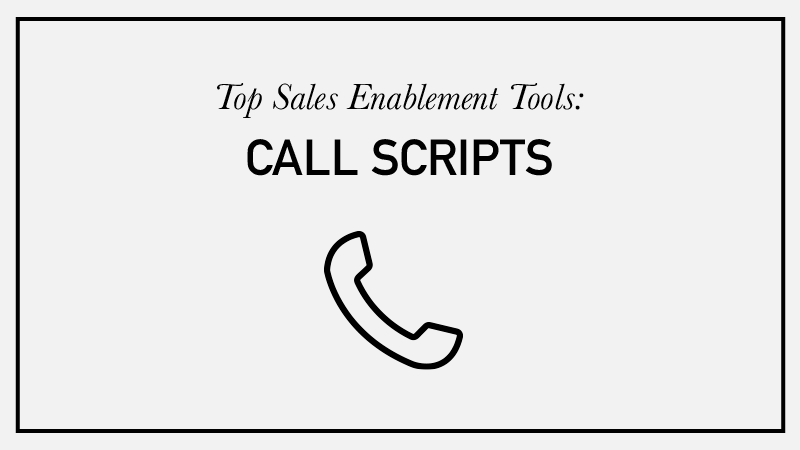 Cold calling in itself is difficult. When you don't have a scripted outline for your call, it's even more stressful.
If a prospect is calling you, a sales rep may feel lost after the introductions and may not know how to lead them to close a deal.
When you use a call script, you provide your sales team an outline for their calls to keep them on track and prevent getting lost in the conversation with information that isn't relevant to the potential customer.
Remember that call scripts aren't meant to be concrete documents that need to be recited to the prospect. Instead, provide an outline of the main points you want your sales rep to discuss and let them personalize the message.
Give your representatives the tools they need to create a trusting relationship with leads and help them nurture it into a sale.
In addition to helping guide sales reps during a sales call, scripts also offer different tactics the reps can use depending on the type of the call.
When scripts are used effectively, your sales reps will get the most out of their calls and quickly turn leads into paying customers.
Tool #3. Pre-Call Checklists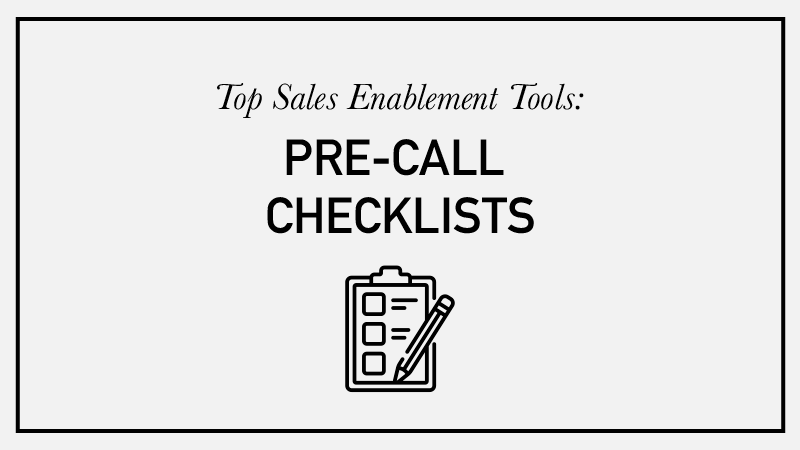 When calling prospects, wit and personality don't always lead to closing the deal. Your sales team should have a clear goal in mind and what to expect from conversations with prospective customers.
Create a pre-call checklist to summarize the prospect's information and needs, including their issues and concerns. Have the support and marketing materials in front of you, and prepare for objections that may come up before making phone calls.
A successful call planning checklist allows your sales reps to have a clear understanding of the lead, chart out the main points to be made, and prepare for any objections or concerns that may arise.
Your reps should understand that having a successful sales call involves knowing who they're talking to and finding ways that they may be connected professionally – think LinkedIn or professional organizations they both may be members of.
Once sales reps are ready to make calls, they'll be confident that they have the information needed to provide an excellent experience for the prospect and build trust that your company can help them solve their problem.
Tool #4. Product Demos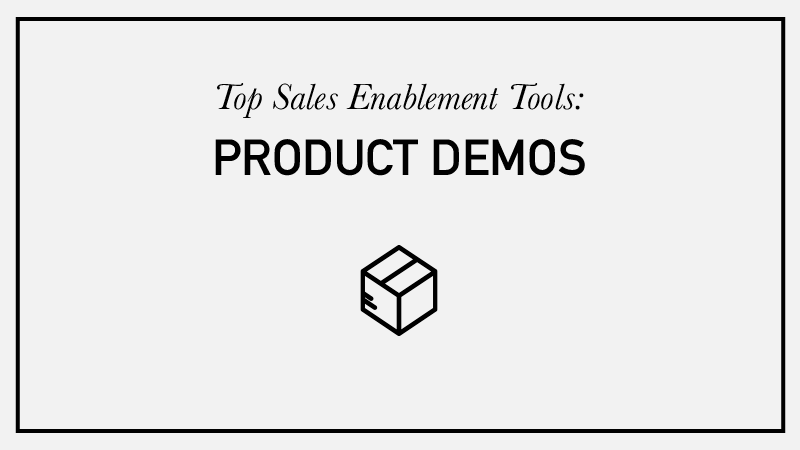 A product demo is one of the best ways to get prospects acquainted with your product or service. A product demo can come in different shapes and forms, but most often, for sales, the demo is a video or live demonstration through a web conference.
Creating a compelling demo video takes a lot of planning, design, and understanding of client needs. Once you complete this research, it's time to move on to the creative side of things.
Do you want your demo to be a walkthrough of sorts, live-action, or animated? No matter how you create your demo, make sure to give it a solid structure, and a persuasive script that supports it.
Tool #5. Customer Testimonials And Reviews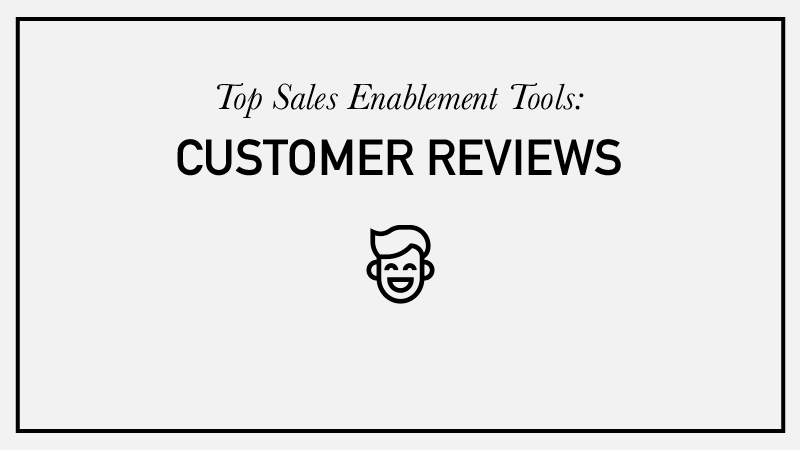 Potential customers want to trust that your product or service will solve their unique problem. The best way to create this trust is by using testimonials and product reviews from actual customers.
Customer testimonials and reviews are a compelling way to sell your product or service because your customers don't have an agenda or anything to gain from talking up your product or service.
You can create this type of content in a variety of ways. For example, testimonials can be direct quotes in graphics, written or recorded customer interviews, video testimonials, case studies, blog posts, and white papers.
All these mediums lend themselves to convey customer praise compellingly.
Let Our Experts Help You Get Started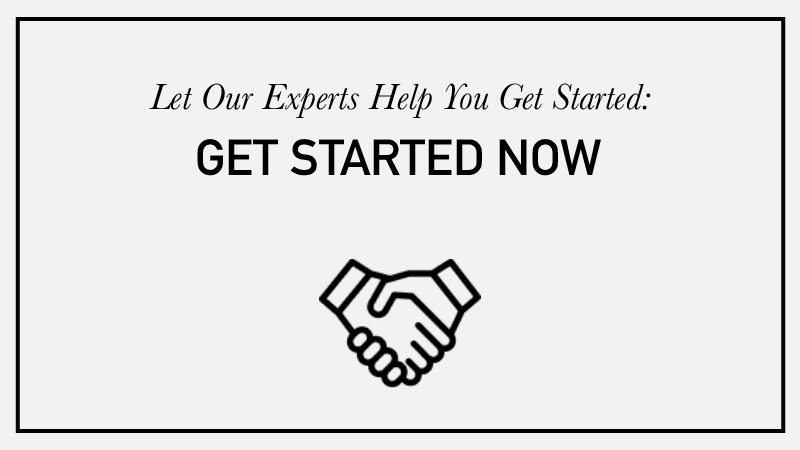 These tools are all designed to do one thing – create a process to take manual work off your plate and let you and your sales team focus on the job of selling.
Developing and implementing a sales enablement process is complex and takes many steps to execute. Therefore, you must automate as much of this process as possible to keep your sales reps working efficiently and bringing in new business.
Don't go it alone. Find a professional with the expertise and knowledge to help you find the right CRM for your business and guide you through the implementation process.
Once you've found and implemented the right CRM, you'll need to train your team to use it and leverage all the information to make sales.
Our experts at Xcellimark are here to help.
Schedule a free consultation with our marketing and sales professionals to get started on the right path to a successful CRM adoption.
Free Consultation
Get your free consultation with digital marketing & sales experts.
Get Started