You may be familiar with YouTube as an adequate way to kill boredom at home, but did you know that the video website can actually help you grow your business and drive traffic to your website? Posting videos on YouTube is one of the most effective ways of driving traffic to your website, making your website rank higher in search engines and increasing your profit potential.
First Things First: Make a Video
The first thing you want to do, of course, is to make a video. Maybe you're wondering what your video should be about. Well, what is your website about?
Let's say that you have a website that sells a product, and, for the sake of this example, let's assume that you sell toys for small children. You want your YouTube video to be relevant to your website, so you could make a video about how to use educational toys to enrich a child's playtime experience.
How does this drive traffic to your website? You'll need to add a link to your website both in your video and in the text description of your video to make sure that viewers can access your website. When someone searches for your subject about educational toys, they'll find your video which will not only help promote your products but also direct people to your website.
Optimizing Your Video for the Search Engines
To help your video rank high, remember to fill out the "keywords" section with relevant words related to your video. While you'll want to include some keywords in the description of your video, make sure that the description reads as sentences in a paragraph and not just a list of words.
Additionally, keep your keyword concentration to a maximum saturation of 2% or YouTube may take down your video because it may be considered spam. This means that, should you have a 100 word description, any one keyword should not be used more than twice in the copy.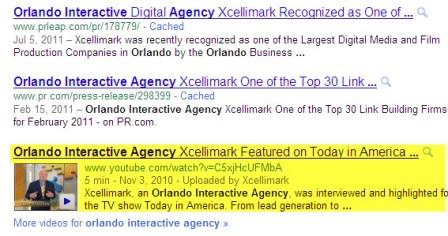 Advertise Your Video
To increase visibility of your video, and therefore your website, you'll need to advertise your video on numerous websites. You can use social networking websites such as Facebook and Twitter to get your video out there. As long as you're not using it in a spamming capacity email is also a great way to gain visibility for your video. If you know of related blogs or forums that might be interested in the content of your video, mention your video with a link in comments.
A Few More Reminders
YouTube is a valuable tool to drive traffic to your website, as long as you know how to properly utilize it. Make a video that is relevant to your website and be sure to include a URL both in the video and in your description.
Don't fall into the trap of using spamming methods that could risk the deletion of your video, and spread the word about both your YouTube video and your website to watch traffic to your website surge.
For a high-quality business video at an affordable price, contact Xcellimark. We can help you promote your video online through search engine marketing and social media services.