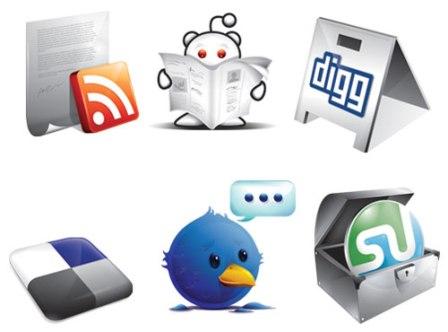 By now you've probably heard the term "social bookmarking" but if it doesn't make sense to you or you don't know why or how to use it to build traffic to your website keep reading to learn more about it and how it can help generate revenue for your business.
What is Social Bookmarking?
Social bookmarking involves saving the address (URL) of a website that you want to visit again in the future and tagging it with keywords to categorize the content. You can save these URLs by registering on a social bookmarking site such as StumbleUpon or Delicious to store your bookmarks and add tags of your choice.
It's up to you to choose which bookmarks to make private or public but a good rule of thumb is to make them public by default in the hopes that they get shared with other users, distributed around the Web and found by the search engines.
Bookmark Your Blog Posts and Web Pages
Now that you know what social bookmarking is let's talk about the types of URLs you should bookmark. Ideally, you want to bookmark the URLs of the blog posts you are publishing on a frequent basis. When you save these URLs, you are building links back to your blog and website because some of these social bookmarking websites are "do-follow" meaning they will allow the search engines to follow your links back to their point of origin, which is your website.
If you don't have a blog yet, you can still bookmark some of the pages on your website, preferably internal landing pages that are product or service specific. But since that content tends to be static, it's a one-time thing and you're done. Search engines love fresh content and since your blog is more likely to be updated than the pages on your website, those are the URLs you should focus on bookmarking.
A blog is something you should strongly consider as a key component in your overall Internet marketing strategy because content marketing is on the rise as one of the best things you can invest in for a staggering ROI and revenue for your business.
For more information on how content marketing can help your business gain new customers, contact Xcellimark for more information.