Warning! Don't Do Inbound Marketing Until You Read This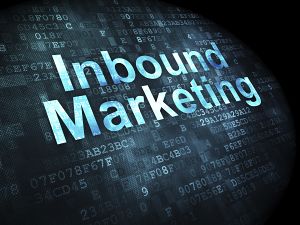 At this point, you're probably aware of the benefits of inbound marketing. Perhaps you're even in the process of actively developing an inbound marketing campaign.
Unfortunately, the pitfalls of improperly executed inbound campaigns are less well known than the benefits. Common content marketing mistakes can sideline your campaign, dramatically reducing your marketing strategy's effectiveness and resulting in missed opportunities to close sales and book revenue.
Before you finalize your strategy, you need to understand the most important things to know about inbound marketing. Otherwise, you won't be in the best possible position to learn how to develop an effective inbound campaign.
These 8 tips aren't the only inbound marketing items to keep in mind, but they can collectively help you get your strategy off on the right foot - and avoid those "rookie mistakes" that afflict other marketing newbies.
1. Figure out Who You're Marketing to
Relative to traditional outbound marketing, it's far easier to target a particular inbound marketing campaign to a relatively narrow niche of prospective buyers.
Whether you're developing a broad inbound marketing strategy for the first time or designing a more narrow campaign, it's critical to understand the intended recipients. If you haven't already, develop a catalog of buyer personas - the distinct, definable groups that make up your core buyers.
Depending on the nature of your business and the broadness of your product mix, you may have anywhere from a few to a dozen buyer personas. Hone in on each persona by analyzing sales patterns, going through available demographic data and metrics and conducting interviews with current and prospective customers.
Use your findings to develop reliable "pictures" of your personas, including demographic details and buying motivations. Keeping in mind that personas can change over time, you can subsequently develop specific marketing campaigns that speak directly to each persona's motives and pain points.
2. Develop Your Value Proposition
Your company's value proposition is the "hook" that sets it apart from the competition. Put another way, your value proposition encapsulates the core reasons a prospective buyer should consider your products and services over anyone else's.
While you could probably write an essay on why prospective buyers should choose your company over another, this isn't necessary. Instead, concisely list all the advantages you offer over the competition in a single document.
Select the most compelling advantages for inclusion in a 50- to 100-word blurb that makes the strongest possible case for your company. Incorporate part or all of the proposition into your inbound-oriented content.
3. Work on Your Calls-to-Action
A successful inbound campaign needs compelling calls-to-action that push prospects, qualified leads and repeat customers to take action.
Calls-to-action vary by content type, buyer persona and decision stage. Whereas a landing page call-to-action aimed at first-time site visitors might simply ask the visitor to sign up for an email list, an online store call-to-action aimed at ready-to-buy leads is likely to focus far more aggressively on closing the deal.
4. Devise Compelling Offers
A compelling offer is the yin to the call-to-action's yang. A well-devised offer communicates unmistakable value to the buyer, such as a deep discount on a particular service or a comprehensive, high-quality eBook that illuminates formerly foreign concepts and convinces buyers that your company knows its stuff.
Effective offers are often integrated into campaign-specific landing pages that carry their own compelling calls-to-action.
5. Create Tracking URLs
Tracking URLs are short snippets of HTML that help you measure the effectiveness of a particular campaign. When a prospect follows a link marked with a tracking code, the action is logged in your analytics suite and becomes yet another data point in your marketing-measurement arsenal.
6. Develop High Quality, Relevant and Varied Content
High quality, relevant content is the backbone of any inbound marketing campaign. Whether you're writing a quarterly white paper, blog posts to support it or press releases to announce a key achievement, make sure your content is produced to the highest possible standards, geared for readability and optimized for search.
7. Invest in a Systematic Lead-Nurturing Operation
To maximize your inbound marketing campaign's effectiveness, you need to invest in a systematic lead-nurturing operation that gently but firmly leads prospects through the buyer's journey and ultimately convinces them to make a purchase.
Effective lead-nurturing operations use periodic contact materials, such as newsletters and marketing emails, to keep prospects engaged and aware of your services. Depending on how your business is structured, your lead-nurturing operation might also use techniques traditionally considered outbound in nature, such as sales calls.
The goal of each outreach is to present prospects with a compelling choice to move them deeper into your sales funnel.
8. Solicit Feedback from Current and Prospective Customers
As the old saying goes, "It never hurts to ask." Although you should rely on hard analytic data and the results of formal testing to shape your marketing campaign on a day-to-day basis, it's important not to lose sight of the human effects of your campaigns.
If resources allow, conduct interviews with members of each buyer persona group to determine which aspects of your inbound campaign are effective and which are alienating or simply ineffective.
Learn How to Develop an Effective Inbound Campaign
While we hope you've gleaned some helpful tips and tricks from this post, we're under no illusions that it's the last word on inbound marketing. In fact, it would take quite a while to list all the important things to know about the subject.
If you're looking for more guidance on how and when to develop an effective inbound marketing campaign contact us to get your free Inbound Marketing Assessment.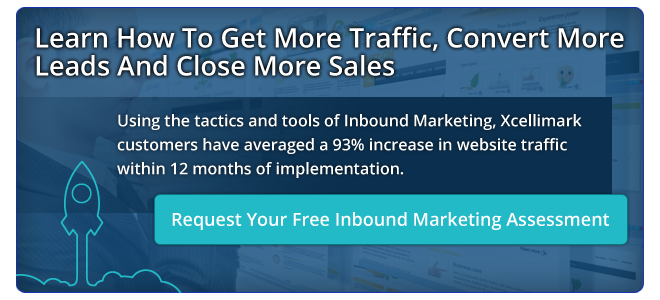 Free Consultation
Get your free consultation with digital marketing & sales experts.
Get Started