Pro Tips for Conducting an Online Competitive Analysis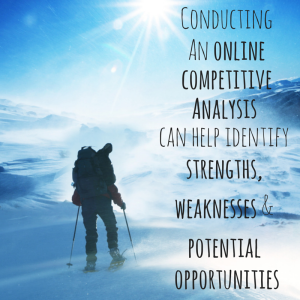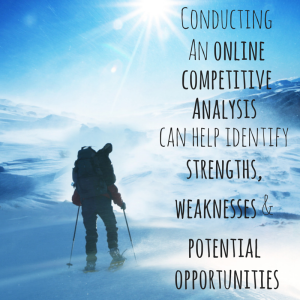 Do you know what your competition is doing online? Do you even know who your online competitors are? While it might sound presumptuous, it's entirely possible that you don't know enough about your competition. Even if you have a good idea of how to run your online marketing strategy, not knowing who you are competing against for new customers could hurt your long-term ability to compete in the increasingly crowded digital space.
By conducting a competitive analysis that compares your website and online marketing campaign to your competitors' can help identify strengths, weaknesses and potential opportunities for you to convert more prospects into paying customers.
What Should Your Competitive Analysis Look For?
First, your competitive analysis should focus on the companies that compete directly for the same prospects or buyer personas that you're courting. While they might not sell the exact same product or service as you, they can be considered competitors as long as you're opponents in a lead-generation game.
Importantly, there may be very little overlap between your pools of online and offline competitors.
One of the most critical factors in identifying your online competition is your relative position in popular search engines' rankings. If a company ranks higher than you for an important keyword or keyphrase that you're going after, they may be taking valuable customers away from you.
Structuring Your Competitive Analysis
To get the most out of your competitive analysis, you need to use the benchmarks that you've identified to evaluate your company against the competition. It's helpful to visualize this in a chart or matrix that "scores" each company in the pertinent categories.
While metrics such as site speed and link popularity need just a simple numerical measurement to understand, others might require more detailed explanations.
Although it's important to rate your competitors' online marketing campaigns as objectively as possible, your analysis must be something that you can refer back to as you perfect your own marketing strategy.
As such, you should highlight anything that you think might be relevant - even if it can't be captured in a number - about your competitors' Web presences.
What Elements Should Your Analysis Target?
Like other elements of your online marketing strategy, your online competitive analysis will be unique to your company. After all, your industry offers unique competitive pressures.
If you're running a competitive e-commerce platform, for example, site speed, image quality and layout quality will be critical. If you're in the real estate or leisure business, it's likely that the clarity and attractiveness of your value proposition will take precedence.
That said, a competitive online study should include at least the following elements:
Whether your site follows the seven-second rule for visitor retention
The quality and types of your call to actions
Your link popularity (how many backlinks and domains are linking to your site)
Your site's speed
Number of pages indexed by Google
Whether you have downloadable content offers such as guides, white papers, help lists etc.
How active are you in blogging and social media
Is your website responsive and optimized for mobile devices
Give Your Online Marketing Campaign a Boost
It's a lot harder to win when you don't know what your competition is up to.
Even if there's plenty of room in your industry for your company, an online competitive analysis can help you maximize your advertising and conversion ROI and turn more prospects into paying customers. Sooner or later, your online presence might just serve as the model for other companies' competitive online studies.
See how a competitive analysis was one of the factors that helped a company soar to a 210% increase in conversion rate in just 6 months! Download the free case study "Digital Marketing That Converts: See How A New Digital Marketing Plan Drove A 210% Increase In Conversion Rate" now.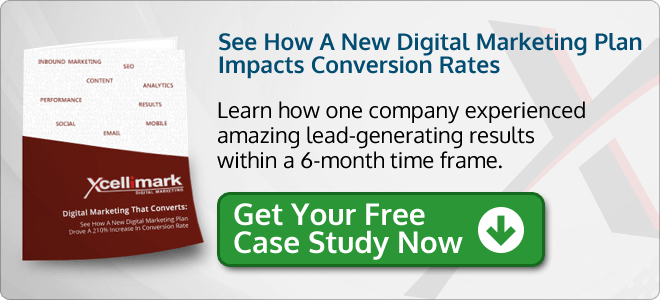 Free Consultation
Get your free consultation with digital marketing & sales experts.
Get Started