8 Common Content Marketing Mistakes & What You Can Do to Avoid Them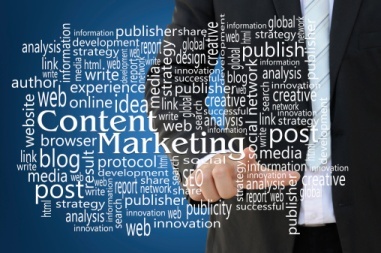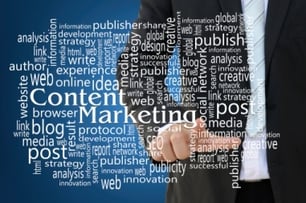 Content marketing is one of the most important pieces of an inbound lead generation campaign. Unfortunately, it's also one of the trickiest to pull off. If you're not careful, you run the risk of making common content marketing mistakes that can damage your credibility and hurt your all-important conversion metrics.
Have you made any of these 8 online marketing mistakes?

1. Focusing Narrowly on Driving Sales
These days, consumers and business decision-makers are more savvy. In most cases, they're tired of aggressive sales tactics that seem single-mindedly focused on closing the deal. If you create a piece of content that appears to be little more than a transparent attempt to get your prospects to hit the "buy" button, chances are good that many of your targets will simply ignore it.
Instead of creating content for the sole purpose of driving sales, focus on developing relevant content that educates, informs and excites your prospects. This is a long-term approach: Even if it doesn't immediately lead to a sale, it's likely to foster more goodwill among prospects than a blatant sales pitch.
2. Creating Content That Lacks Value
The Internet is filled with mediocre content. If you want to break through the noise, your content needs to deliver clear, compelling value for the prospects who matter most. It can't simply regurgitate what they already know or lack clear, actionable meanings. To determine the best way to generate content that prospects actually want to read and share, listen to what your customers tell you and pay close attention to the buzz around your industry.
3. Gating Too Much of Your Valuable Content
In some circumstances, "gated" content - content that requires some sort of action, such as a newsletter signup or even a financial payment, to unlock - enjoys a "value premium" relative to ungated content. Accordingly, prospects might be more inclined to read and share it - and to provide their personal information in exchange. Used properly, gated content can be a great lead-generation tool.
However, gating too much of your content can backfire. If the same information is freely available elsewhere, your prospects aren't likely to take the extra step of providing their email address or payment information to read it. Reserve gating only for your highest-value content and allow the rest to be shared freely.
4. Failing to Delegate Content Creation Responsibilities
Whether it's a blog post, infographic or white paper, creating content is a time-consuming and resource-intensive task. You probably lack the manpower and creative bandwidth to handle every aspect of your content marketing operation in-house. Moreover, you might not have the expertise required to create truly valuable, compelling content on every relevant subject. Accordingly, you should outsource appropriate parts of your content creation operation to trusted partners and focus on the subjects with which you're most comfortable.
5. Failing to Segment Targets Appropriately
Truly effective content speaks directly to specific segments of your prospect population. Before you begin your content marketing operation in earnest, you need to learn as much as possible about your prospects. With the information you gather, segment your prospects into smaller target groups whose members share similar needs, wants and pain points. These groups are known as "buyer personas." Once you've established your personas, develop a content plan with a regular publishing schedule to deliver content that speaks to each persona.
6. Failing to Nurture Content-Generated Leads
When a particular piece of content generates a new lead, it's worth celebrating. However, the battle isn't won until that lead converts. Your content marketing plan must allow for follow-up content that nurtures leads along the buyer's journey and pushes them inexorably towards conversion.
7. Falling Short on Promotion and Sharing
Even masterfully crafted pieces of content can't promote themselves. If you don't invest in promotion for material published on your website and blog, your readership will remain limited to the website traffic you're able to generate organically and through paid advertising. Stimulating social sharing by cultivating brand ambassadors and incentivizing readers to promote your content are far more cost-effective strategies.
8. Ignoring the Need for a Strong Call to Action
As noted in the first point above, overly salesy content rarely achieves the desired effect. Sometimes, it actively backfires. If every piece of content you produce is simply a thinly veiled enticement to buy a particular product or service, your prospects will stop paying attention.
However, it's important to distinguish between being overtly salesly and using effective persuasion. If you want to make a sale, you need to ask for it. Generally speaking, a given piece of content is stronger when it includes a strong "ask," which is often known as a "call to action."
However, since you can't directly ask for a sale in every single piece of content you produce, some of the content you produce needs to "ask" for other things. Common "asks" or calls-to-action include enticements to download a free e-book, sign up for a mailing list, enter to win a prize or share a link on social media. These strong, low-stakes calls-to-action are great ways to engage prospects and keep them interested in your offerings - even if they choose not to buy any products after reading the content that mentions them.
Learn How to Improve Online Marketing and Boost Conversions
Now that you have learned some of the top online marketing mistakes, you have the knowledge and confidence to produce quality content that keeps your company in the mind of prospects, which has a greater chance to boost conversions. With valuable, freely-available content that speaks directly to the needs of your target audiences, you'll be well positioned to succeed in a crowded marketplace.
For additional tips or advice, make sure to sign-up for our bi-weekly newsletter . It's full of information to get you going in the right direction for your Inbound Marketing efforts.
Free Consultation
Get your free consultation with digital marketing & sales experts.
Get Started