Content Writing: Visibility, Thought Leadership and Conversions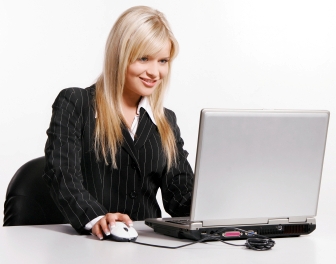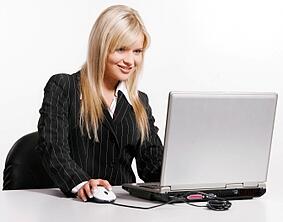 The Internet is no longer a monochrome mass of size-12 Times New Roman font, bright blue links and dense paragraphs of poorly optimized copy. These days, successful businesses need to use many different content marketing tactics to stand out from the competition. Engaging YouTube videos, in-depth webinars, white papers, infographics, podcasts and other multimedia content streams are all crucial to your visibility and conversion rates.
Click here for more information about how a comprehensive digital marketing campaign should look.
Few pieces of the content marketing puzzle are more important than content writing. With an engaging, well-read blog and targeted press releases that announce key development milestones, your company will be set.
Expand Your Blog's Focus
For readers to spend more than a minute or two looking through it, your blog needs to be engaging and relevant. It also needs to be dynamic. A bland blog that talks about your company's achievements might appeal to your current customers, but it won't win new converts.
Don't be afraid to expand your blog's "comfort zone." Regularly brainstorm new topics to reach new customer niches. If your company sells throwing discs, don't just talk about the disc golfing spots or Ultimate Frisbee techniques that appeal to your core demographic. Instead, talk about how to play catch with dogs or the history of the throwing disc.
With this addition of unique, well-written content that includes highly-searched for keywords, you'll position yourself to attract search traffic from a broad pool of dog owners as well as a narrower pool of disc-loving college students.
Link Bait: Not Necessarily a Dirty Word
You've probably heard the term "link bait" - the practice of writing articles and lists that attract inbound links from well-trafficked sites - thrown around in an unflattering context. This isn't always fair. The concept of creating quality content that Internet users want to read shouldn't be frowned upon. And there is a way to optimize your blog articles for the search engines in a natural and effective way.
In fact, your company's blog should welcome inbound links. As one of the cornerstones of a successful content writing campaign, they're a quick way to boost your site's readership. Every time another website links to your own, your site will become a bit more popular in the eyes of those all-important search algorithms. Encourage this with content that attracts and holds readers' attention such as:
"Top 10" lists that relate to your company's services
Relevant product reviews
Relevant discussions of current events
"How-to" posts that tie back to your company or its products
The Power of the Press Release
As we've discussed, your company's blog article writing operation shouldn't just rehash your company's latest milestones. This is the job of the press releases that you distribute online and to local media. These announcements don't have to be overly formal, but they should talk about your firm's newsworthy achievements:
New supply or consulting contracts
Sales milestones
Physical expansions or hiring drives
New product or service launches
New partnerships or campaigns
Additions or changes to your leadership team
They should also feature an "about us" section that tells readers more about what your company does.
Like your blog posts, your press releases should contain quality content writing. While they shouldn't be stuffed with keywords, they should be tweaked with relevant terms to catch the attention of search engines. While your releases should definitely occupy a prominent place within your site's "company news" section, they should also be placed on reputable platforms that work with wire services, news outlets and syndication services. Even press releases that contain perfectly optimized copy need a little extra help to get their points across.
Never Satisfied
Blog article writing and press releases are like all the other facets of your content marketing strategy: They need to be evaluated and tweaked at every turn.
Use your website's analytics to determine whether your blog is attracting and retaining readers. Do the same with your press release platforms.
If something about your content writing operation isn't working, tweak it until it does. With a little patience and a lot of devotion to creating unique, well-optimized copy, your written content marketing scheme will give you the edge that you've been looking for.
Free Consultation
Get your free consultation with digital marketing & sales experts.
Get Started