Xcellimark's New Website Provides 12 New Case Studies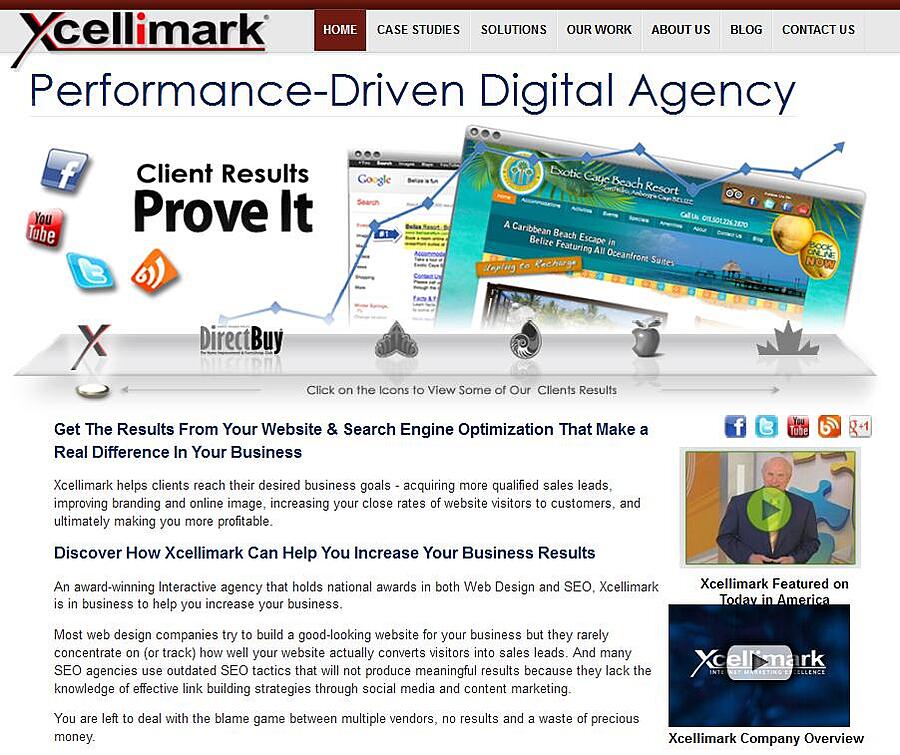 For 11 years, Xcellimark has been generating leads for its customers and partners. Each day those leads are tracked and the online marketing campaigns are closely monitored for performance.
That increased performance is what drives Xcellimark, and it's how we know if we're doing our job. We know a good-looking website is not enough. A cutting-edge interactive experience does not guarantee online leads or new customer growth.
So, we track what matters most – revenue, cost-of-sale, profit, etc. We know that an integrated online marketing strategy with ongoing testing and optimization is the most cost-effective way to generate qualified leads.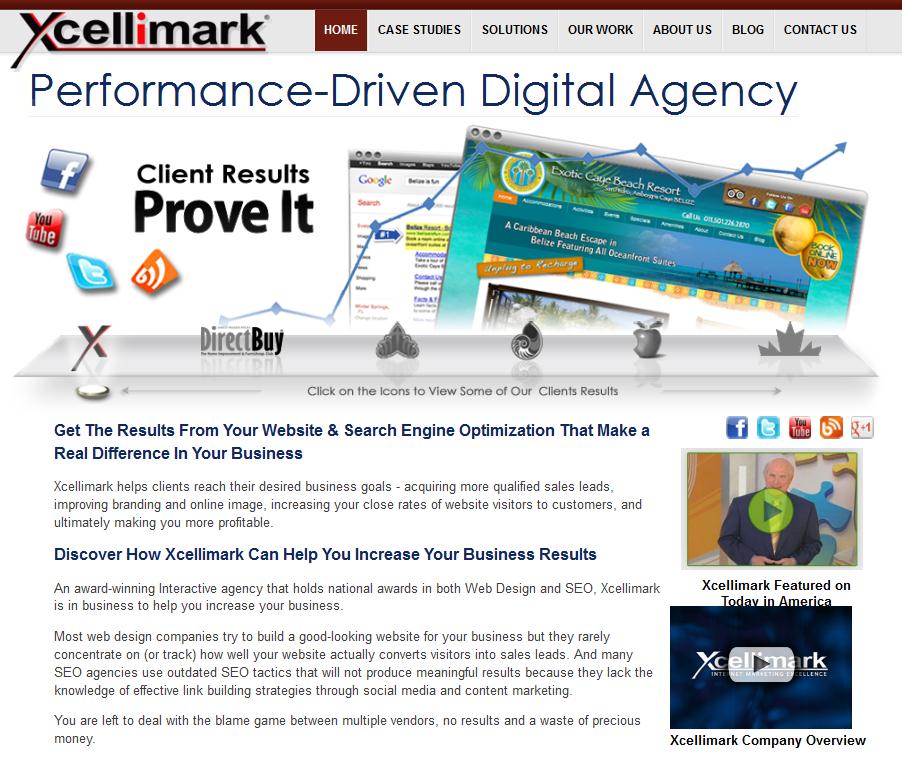 Our Client Results Prove It
The new Xcellimark website provides at least 12 new case study results that show how our integrated solutions impacted clients' business results.
When you view Our Work you will see various companies and the solutions we implemented for them, from web development to search marketing to social media.
You will also see the lifts in critical performance metrics, such as lead volume and conversion rates for each client.
With a thorough understanding of our clients' marketing goals, we were able to drive down the cost-per-lead and stop leaking revenue, thereby increasing their overall business performance.
Case Studies Span 8 Different Industries
Many people ask, "In what industry does Xcellimark specialize?"
We don't specialize in just one industry. Our core competencies translate very well across verticals, from B2C to B2B markets. In almost every industry now, customers are going online to make a buying decision. Even if they're not going online to make the actual purchase, they are going online to research their buying options. They're going online to confirm what they've heard and to be sure they're making the right decision.
What about your industry? If your ideal customer goes online to research the products or services you offer, will they find you? And if they do, what will they find?
New Design Every 3-4 Years
We tell our clients that you should redesign your website every 3-4 years – so we practice what we preach. It was important that we communicate our story in a fresh and user-friendly fashion. Things are quickly changing online, and designs can quickly become dated and antiquated.
We don't recommend that you redesign your website just so you will have a more beautiful looking website. Instead it's much more important to understand the role that your online image plays in your customer's buying decision and how your overall website look and image affects their buying decisions.
Online Image Influences Buying Decisions
If your website is difficult to navigate, site visitors are going to assume you're difficult to work with. If your website looks cheap, site visitors are going to assume your product/service quality is cheap. If your website lacks helpful and useful information, site visitors are going to assume you lack expertise.
So, within our new Xcellimark website design we considered how people will perceive our service quality and credibility. And we applied conversion optimization techniques to ensure optimal clarity and usability.
Want To Be Our Next Case Study?
Contact Xcellimark today to evaluate your currently online marketing strategy. Uncover how your current website may be leaking revenue or communicating the wrong message about your business and your products/services.
We'll be happy to analyze your website and make recommendations to increase your online lead volume. Perhaps, you can be our next case study to be showcased on our new website!
Free Consultation
Get your free consultation with digital marketing & sales experts.
Get Started