10 Reasons Military Veterans Should Consider Digital Marketing as Their Next Career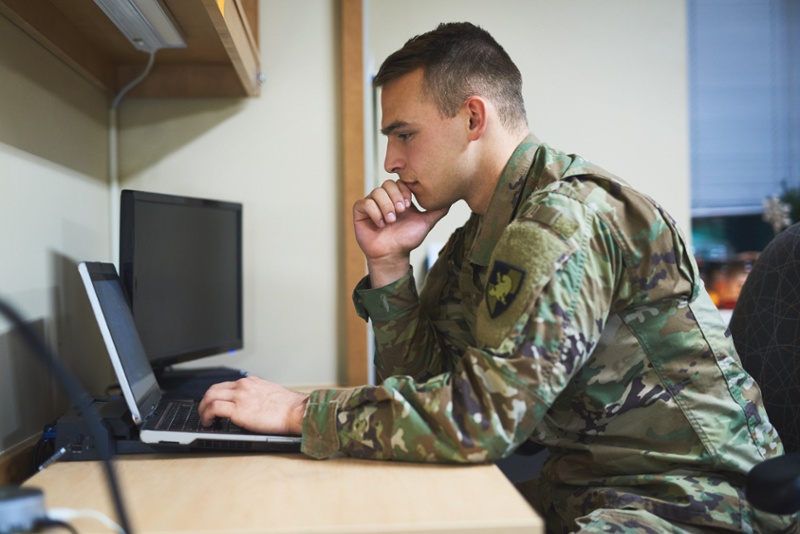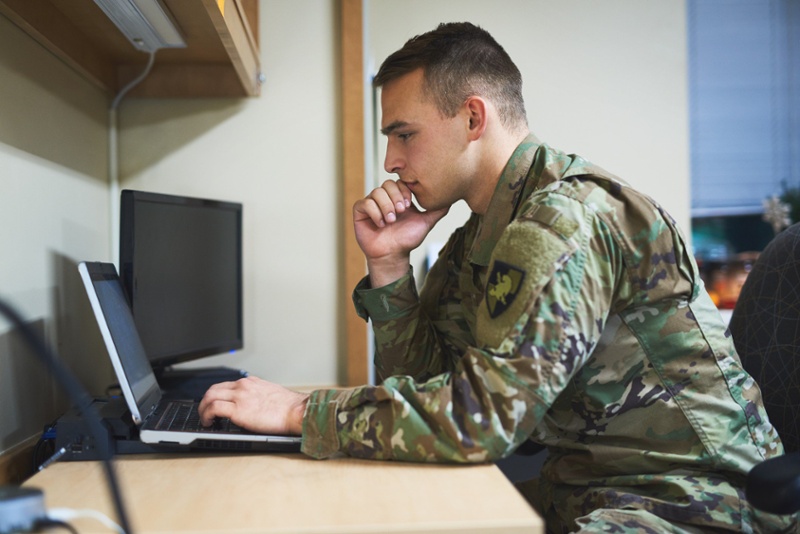 Your life is soon changing. After years spent in the military, you're ready to get out into the world to do something new, interesting, and in-demand. A career in digital marketing could be the ideal path for you.
At first blush, you may not think it matches your current set of skills, but take a closer look at why, as a military veteran, you are perfectly suited for a career in digital marketing.
Why Digital Marketing?
Before jumping into your current skills and considering how well they match up with digital marketing, you have to wonder – is there really the type of potential you want and need available in this industry?
Consider that every business, from small businesses to Fortune 500 companies, must use digital marketing to meet their customers online.
There are many paths within this field, but digital marketing as a whole has the promise to provide you with a well-paying job that will only continue to grow in demand.
How Military Skills (and Personalities) Transfer to Digital Marketing
Take a moment to consider what the right career is for you. What do you want to do, who do you want to work for, and what do you want to earn? Then, think about the skills you learned in the military and even what initially drew you to choose a career in the military.
Now, let's consider 10 reasons all of this can easily be transferred over to a career in digital marketing.
10 Reasons Military Veterans Should Consider Digital Marketing Careers
You Desire a Fast-Paced, Think-on-Your-Feet Job
You're a Good Strategist
You're a Solid Problem Solver
You're Ready for a Flexible Career
You Value a Career with Integrity
You Excel in Communication Skills
You Enjoy Serving the Needs of Others
You're Motivated by Gathering and Applying Intelligence
You're a Creative, Sharing Thinker
You Have a Current Interest in Digital Marketing
#1: You Desire a Fast-Paced, Think-on-Your-Feet Job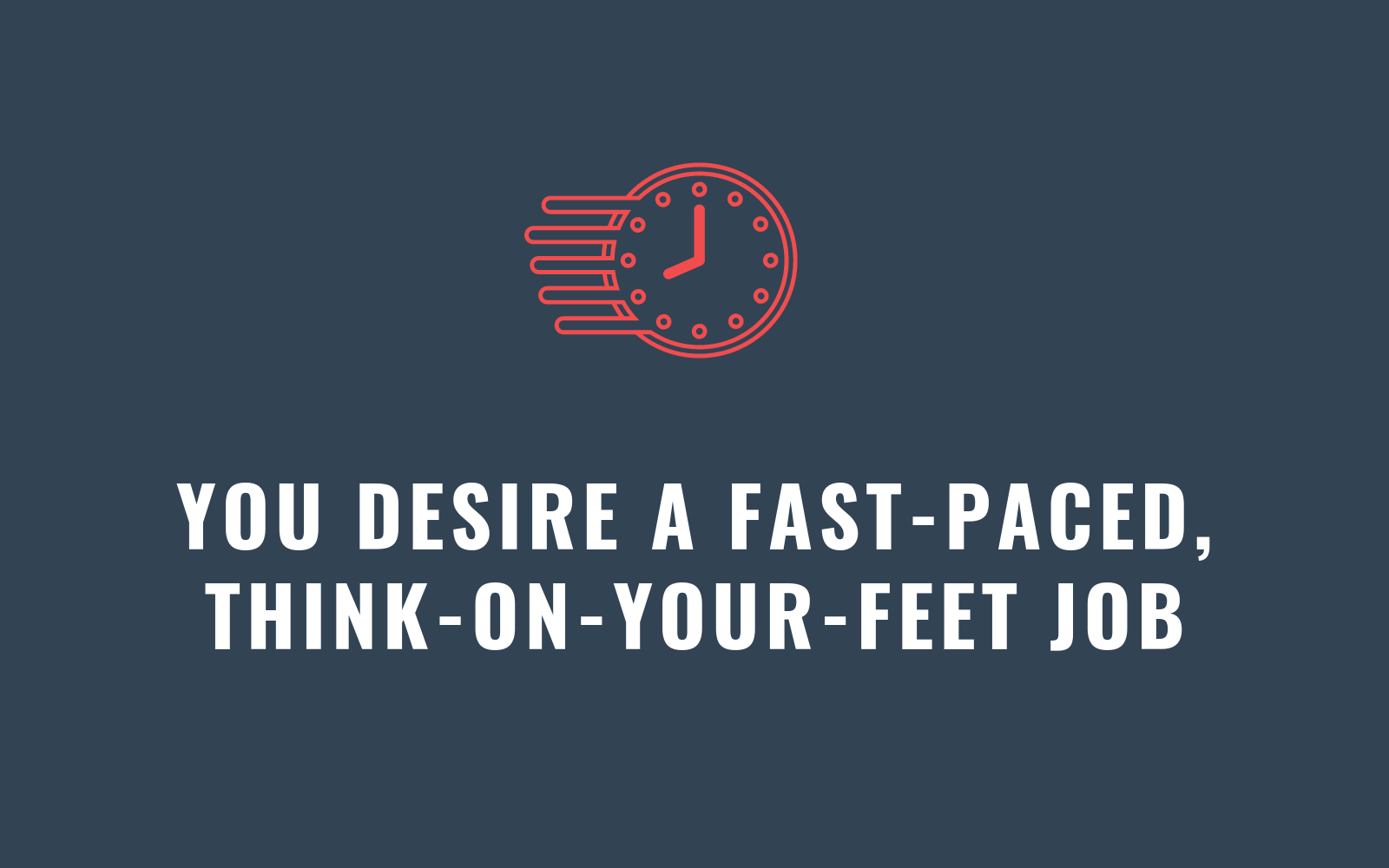 If you've thrived thus far in a military career that's empowering, fast-paced, and requires you to constantly change your tactics, you'll fit right in the Digital Marketing industry.
Whether you're trying to navigate a challenging content marketing campaign or you need to handle the viral social media stories you'll create, being able to quickly adjust is a key component of this job.
A survey from McKinley found that digital social media skills are 32 percent more in-demand than other skills. If you're able to utilize the skills you learn now and apply them, you'll be in a career with a long future.
#2: You're a Good Strategist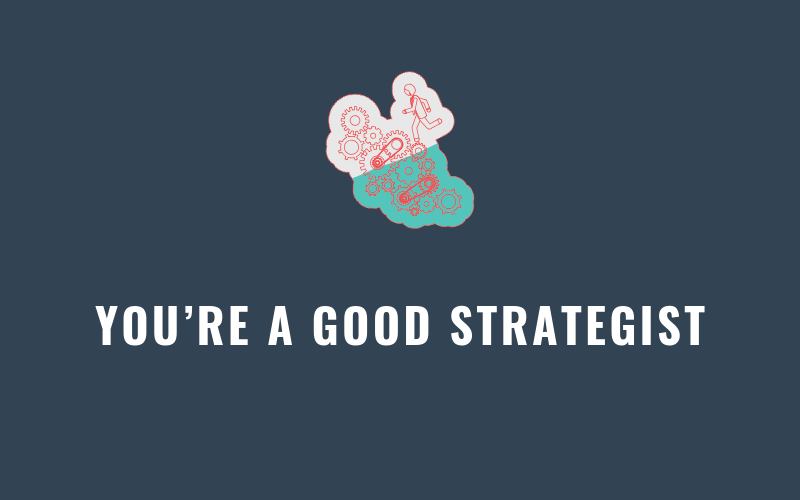 In the military, you're strategizing every day. You have strategies for each type of situation that might occur during times of war and peace.
Your challenges there are far more life-threatening and valuable. Yet, the skills you learn on the battlefield or behind the computer screen are very valuable to any company working to develop a digital marketing strategy.
You see, much of the process is a strategy-building process.
Once you learn the key tools to use, the desired outcome, and the pieces involved, you can create the right digital marketing solution a company needs.
You'll be able to tap into your skills at properly disseminating information to apply it to the situation at hand. And, you'll need to be able to create multiple courses of action to help ensure you always reach the desired end result.
#3: You're a Solid Problem Solver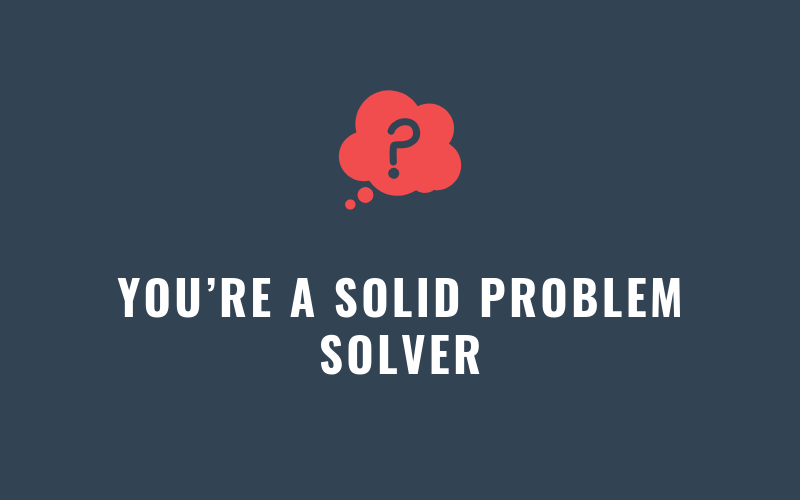 Before considering the actual process of solving a problem, let's be clear. Sometimes there is no simple reason as to why any marketing campaign fails or why one social media post worked, and another did not.
You must have enough determination to stay the course to figure out the shortcomings of any digital marketing effort.
Problems are common in the military. Having a mental toughness and a no-fail attitude can serve you well in this career. It allows you to continue to push until you get the desired outcome.
Remember your first days in boot camp? You were challenged to overcome some of the most challenging physical demands. Every mission you were on after that point presented new problems and new challenges.
The best digital marketers have the willingness and the drive to power through problems to find solutions.
Some of the problems – imagine a million-dollar campaign with lack-luster results – will have high stakes.
Are you up for a constant challenge?
#4: You're Ready for a Flexible Career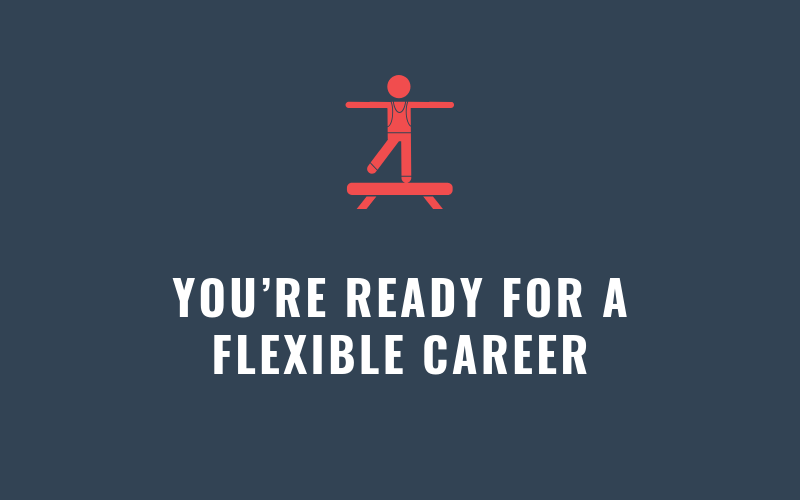 In the military, you may have been on the receiving end of orders instead of the giving end.
Many veterans are in search of a career that allows them the freedom to create their own schedule, giving them flexibility to spend time with family or friends or to enjoy some of the many things they weren't able to do while in the military.
Digital marketing is a perfect avenue if you're looking for this type of flexibility.
There are many parts and pieces to digital marketing. From content marketing to website optimization, one of the best things about digital marketing is you can do it from anywhere as long as you have internet access and, of course, the right skills and knowledge.
Businesses in most every industry offer opportunities to work from home. Occupations within the Digital Marketing industry are among the most emerging across all countries.
In fact, digital marketing is one of the most commonly outsourced business processes.
Digital marketing offers plenty of opportunities if you want to work remotely for a company, freelance, or even start up your own agency.
#5: You Value a Career with Integrity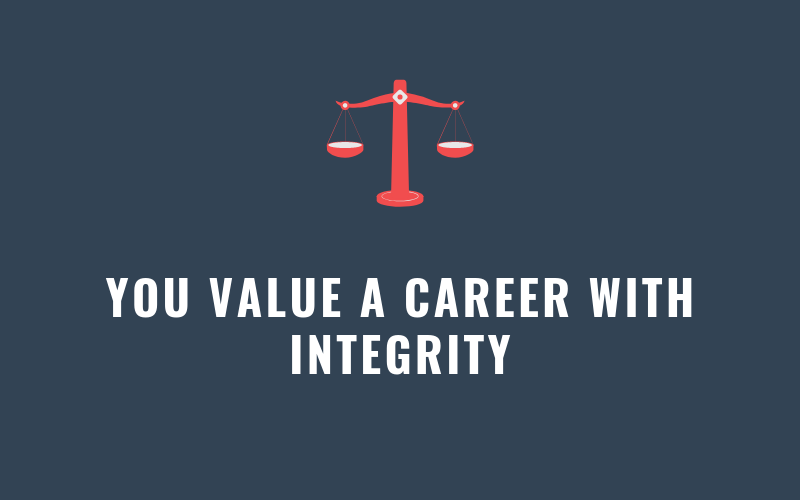 There's something to be said about a military professional's desire to do what's right. It's not something you find in most other people as impressively, and yet it is one of the best ways for you to truly thrive in digital marketing.
In this industry, integrity is very important. You'll learn how to develop campaigns and marketing strategies that don't try to cut corners, pull down other businesses, or reveal black hat strategies.
Rather, you'll work to create positive, motivating, and inspirational content that turns heads.
As with any type of business, the quality of the workmanship you do will make a big difference in the long-term career path you have. This is especially true if you hope to establish your own Digital Marketing agency one day.
A person with integrity can achieve this.
#6: You Excel in Communication Skills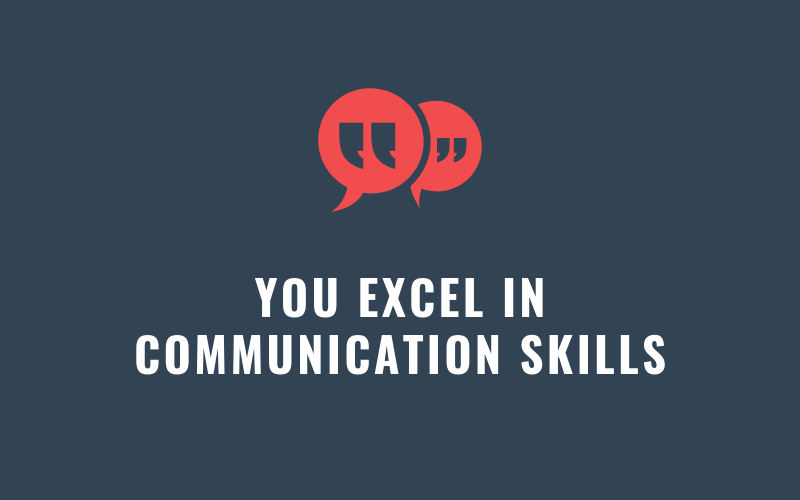 If you didn't have well-developed communication skills prior to your military career, chances are the "how to communicate" skill was drilled into you during your time of service, both in how to lead and in how to follow.
In digital marketing, this is a very valuable commodity.
If you like to talk to others, enjoy interacting with people you don't know, and want to get inside the minds of customers, this is an excellent choice for you.
Not only will you communicate with others in your company about digital marketing needs, you will do the same thing with your customers.
Once you learn the ins-and-outs of the industry, you'll become the reliable professional within the organization communicating with the CEO and other managers on how best to allocate their advertising budgets, detail email campaigns that can support business goals, and more.
On the flip side, you'll work with customers to understand the best type of content to use in order to reach their customers at different stages of the buyer's journey, when and where to communicate with their customers on social media, and the list goes on and on.
#7: You Enjoy Serving the Needs of Others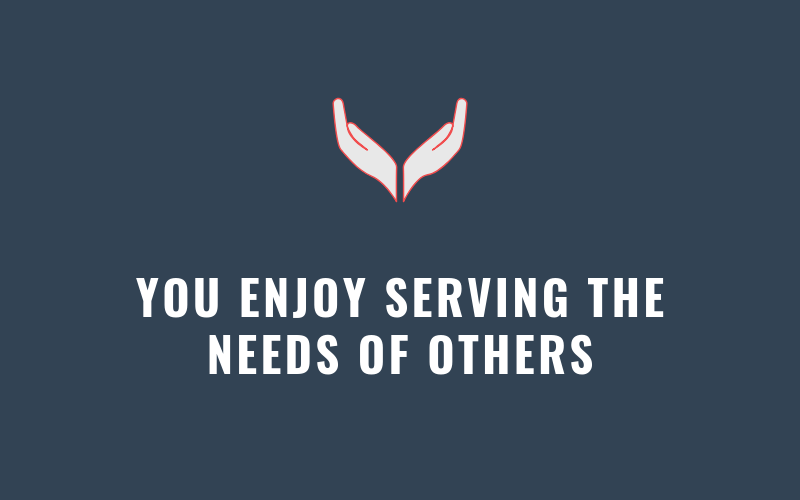 Digital marketing is a customer-first industry. Here, you're not just trying to sell a product, but rather deliver a product or service that someone actually needs to benefit their company and their clients.
What's important is your desire and willingness to best serve the needs of customers and sometimes that means turning down business because it's not a good fit.
A sale for the sake of having a sale is not always a good thing.
Truly operating from the stance of best serving the digital marketing needs of your clients increases the likelihood of success for you, your company, and the clients themselves. It also creates a stronger bond of trust.
Your experience of service to others in the military will carry over well to the world of digital marketing.
#8: You're Motivated by Gathering and Applying Intelligence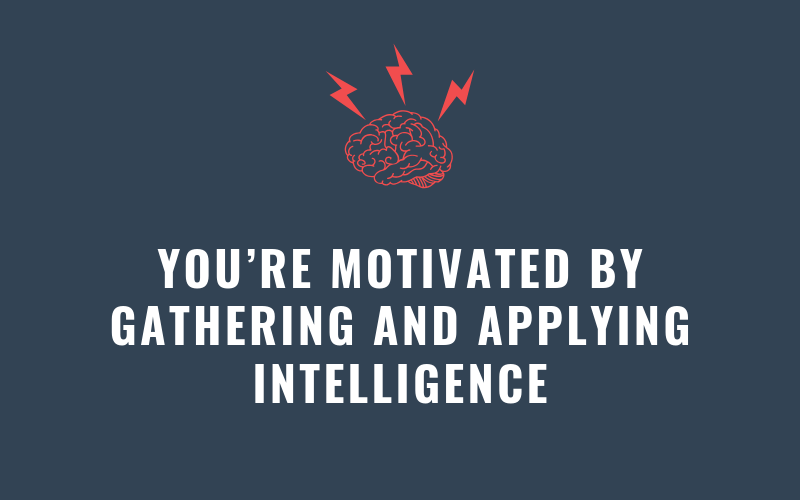 There's a lot of technology that goes into digital marketing. A big component of your job will be research-based.
Perhaps your military career involved learning, understanding, and collecting intelligence. In digital marketing, you'll be gathering intelligence that companies can use to make advertising and marketing decisions.
Here's an example of how this may apply to you.
A large focus of the industry right now is data—getting it, analyzing it, and turning it into valuable information on which to make decisions.
This data isn't always easily accessible, and it has to be looked at with a keen eye to determine how it applies to your business and the business of your clients.
Once that data is understood, it is then necessary to create sales funnels, campaigns, or other marketing strategies using a variety of tools to reach the ideal person, at the right time, and in the best manner possible.
It's a constant game of strategy, determining how to best use that data.
The more intelligence a company has about its customers and the customer's buying habits, the better they can make decisions about marketing, sales, product development, and scaling.
This is an incredibly valuable skill to have.
#9: You're a Creative, Sharing Thinker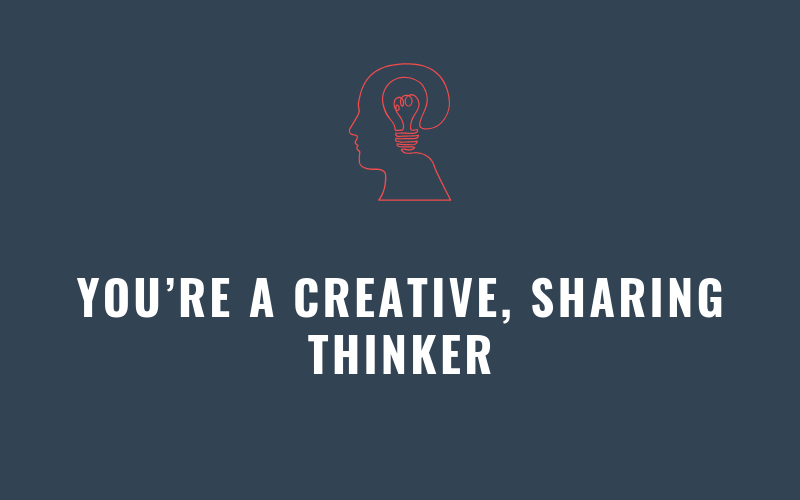 In the military, you're taught to not only act, but also react when you see something out of the ordinary. You're not taught to turn the other way.
Whether you're acting or reacting, creative thinking is usually involved.
In digital marketing, you'll find that being a creative thinker is very important.
Sometimes it's not easy to stand out in the digital marketing world. Yet, creative thinkers thrive in this world.
More so, you'll find that you'll need to be the type of creative person that's willing to speak up, share information, and offer those out-of-the-box ideas.
#10: You Have a Current Interest in Digital Marketing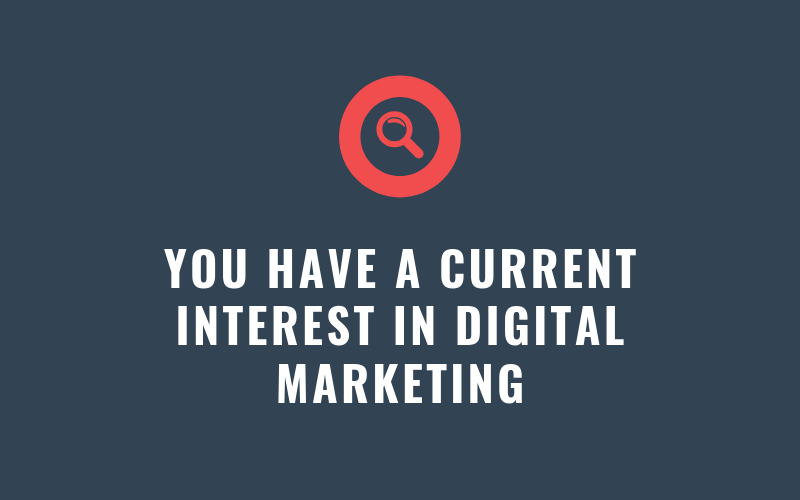 Maybe you already have an interest in digital marketing and definitely want to pursue it as a career.
According to Marketing Hiring Trends, 44 percent of global companies want and need to hire more marketers.
You may end up working at a business that needs a digital marketer for its own needs and/or those of its clients. Or, the entrepreneur in you wants to start your own digital marketing agency.
Do you have a detailed understanding of what digital marketing is and what type of tasks you'll be performing?
In this business, you'll need to be interested in and understand digital marketing areas such as search engine optimization (SEO), Google Ads, social media, content marketing, video campaigns, and much more.
If you have existing skills in these areas, a career in digital marketing can be exactly what the captain ordered.
Learning how to market through the HubSpot CRM system is another great way to gain actionable skills to advance your career.
You sacrificed a lot in service to our country.
As a company and family with both active-duty service members and veterans, we understand the time, effort, and thoughts that go into figuring out "life after the military."
We welcome the opportunity to help you gain the knowledge and certification you need in one of the fastest-growing industries in the world.
Free Consultation
Get your free consultation with digital marketing & sales experts.
Get Started