How to Create the Ultimate Competitive Analysis Strategy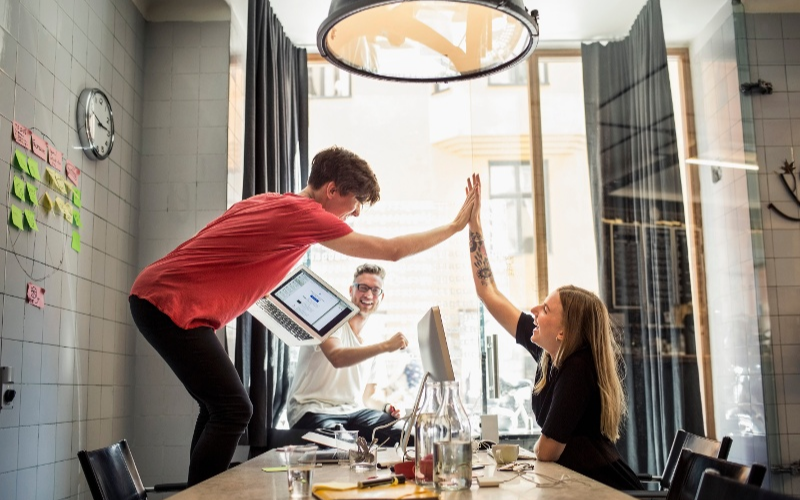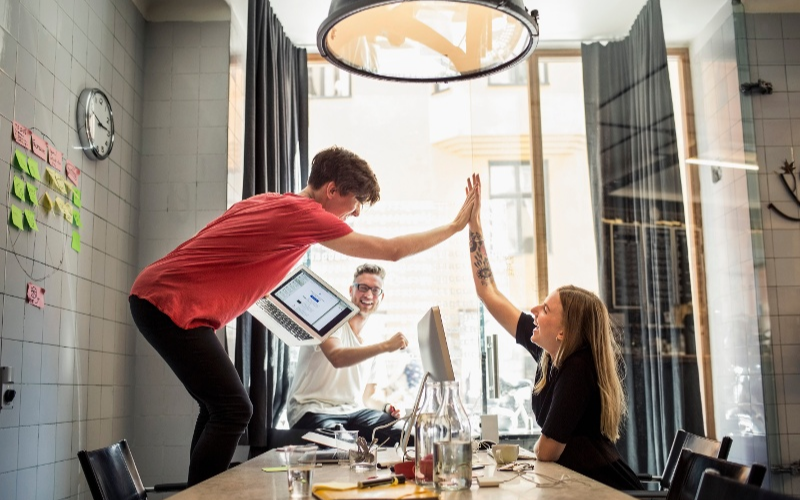 Much of your company's success today, and in the future, will be determined by the effectiveness of your online digital marketing efforts. Therefore, it's vital that you develop a comprehensive digital marketing strategy and plan for your online marketing efforts to ultimately help expand your business.
A key component of an effective digital marketing strategy is to conduct a digital marketing analysis on your top competitors.
Why, you ask?
Because your marketing competitive analysis shows you what you need to be doing to start outperforming your competitors.
You need to know how to reach your target audience throughout every stage of the buyer's journey which includes:
The Awareness Stage
The Consideration Stage
The Decision Stage

Consider these facts:
"By a factor of 3 to 1, B2B buyers say that gathering information online on their own is superior to interacting with a sales representative." Forrester Research
"57% of buyers are already through the purchase process before they approach a supplier." CEB Global, now
Give your sales team more chances to win deals by surpassing your competitors at attracting, educating, and engaging your target buyers online.
You need to excel at this because the alternative is that your ideal prospect will simply move on to your competitor's website in a matter of seconds.
So, let's dive into how you can best evaluate your top competitors from a digital marketing perspective.
But be forewarned, this is not a simple exercise. But such is life, right?
This is an in-depth assessment of your competitors' digital marketing activities. This will unveil the essential intelligence on your, and your competitor's online:
Strengths
Weaknesses
Opportunities
Threats
Digital Marketing Methodology
A buyer will move through three primary stages before making a purchase:
The Awareness Stage
The Consideration Stage
The Decision Stage
This is called their evaluation journey.
Essentially, the goal of the Inbound Marketing approach is to bring potential customers to you, not the other way around.
Then, you proceed to guide them through their various stages to ultimately make a purchasing decision. How you guide them is by providing the exact information they need to intelligently decide to make a purchase.
Your prospects are searching for this information online. So, ask yourself, who will be the one handing them the information? Will it be you? Or, will it be your competitors?
Here are 3 Steps to Find Out:
Evaluate your competitors' digital marketing methodology
Determine how well they are attracting potential buyers
Determine how well they are moving those buyers through their evaluation journey
Basically, what it boils down to is this:


A competitive analysis is all about researching these marketing tactics—and determining what you need to do to gain a competitive advantage.

Now, let's break it down to the specific components of the competitive analysis and how it pertains to the three buying stages.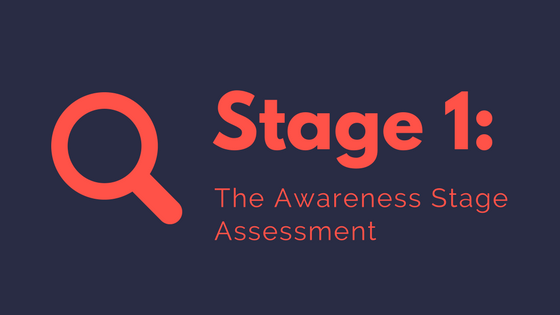 Buyer Stage 1: The Awareness Stage Assessment
The first stage of the Buyer's Journey is the awareness stage.
Therefore, it is important to understand how your website visitors (and potential sales leads) came across your company website. The level of effort it took your visitors to find your website is also a major factor in their journey.
To determine these factors, you can start by assessing your website.
We complete four types of evaluations to determine how visitors are finding your competitors. Then, we take this information and use it to your advantage.
The 4 Awareness Stage Evaluations are:
Website strength evaluation
SEO content analysis
Social media reach analysis
Mobile user optimization analysis
Website Strength Evaluation
Your website strength evaluation identifies the volume, strength, and authority of your and your competitor's backlinks and referring domains.
Then, we analyze the results and compare them to your website.
It's important to note that not all links and domains are considered equal in authority and influence. Backlinks from referring domains with a high domain authority carry more influence with search engines.
For example, .edu and .gov backlinks hold more authority than other types of backlinks. So, assessing if your competitors have .edu or .gov backlinks to their site can help determine if they have a competitive advantage over your website.
Next, evaluate the domain authority of the websites linking to your competitors' websites to see if there are opportunities for you to attain some of the same valuable backlinks.
SEO Content Analysis
The SEO content analysis determines the "SEO-friendliness" and strength of your website content.
We analyze the following SEO components:
Number of Google site pages indexed
Blog articles published and the focus of their content
Google News linked pages for press releases indexed
Local Search Accounts in Google, Bing, Yahoo, and Yelp
Alexa traffic rank
Website Performance metrics such as page size, page requests, and page speed
On-page SEO including page titles, meta description, headings, and sitemap
Security using SSL Certificates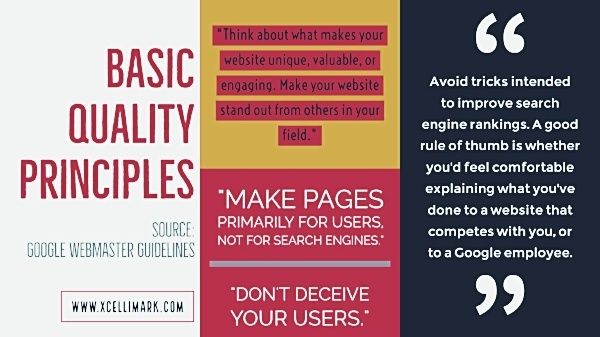 Click here to enlarge the image.
Social Media Reach Analysis
The social media reach analysis gauges the effectiveness of your competitors' social media strategy.
Social media key insights can be found in the number of:
Facebook fans
Twitter followers
LinkedIn followers
Articles shared in social media
Number of shares of articles produced
Average shares per article
The types of articles that are the most popular
Mobile User Optimization Analysis
The mobile user optimization analysis reveals whether your competitors' sites are mobile- friendly.
We look at a few factors for mobile optimization, including:
How the website looks on mobile devices
If the navigation is mobile-friendly
Mobile and desktop speeds
We then make a side-by-side comparison of your site with your competitors' sites to see how your site stacks up.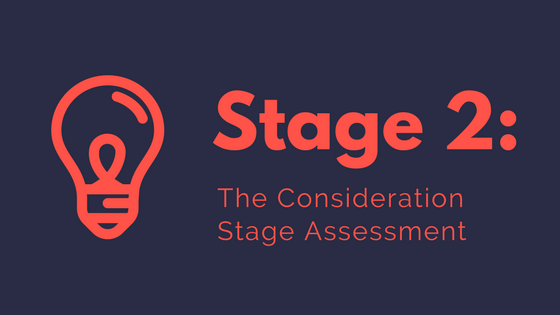 Buyer Stage 2: The Consideration Stage Assessment
The second stage of the buyer's journey is the consideration stage.
Essentially, the buyer begins to think more seriously about taking action on your website.
This doesn't necessarily mean that the buyer is considering an end solution (purchasing a product or service).
It simply means that the buyer will consider taking a step toward finding a solution.
Some of the factors we analyze for the consideration stage include:
First, we analyze whether your competitors have a value proposition (or a clear and concise statement that proves their solution is critical to the prospect's life or company).
Next, we move on to analyzing the type of information your competitors gather, or use, to convince their website visitors to take an action.
Some of these conversion factors include the:
Call-to-Action (CTA)
Strength of the landing or homepage
Contact forms
Marketing campaigns
We analyze any requests for information, including premium content offers and email signups.
We also identify the marketing tools your competitors utilize and compare them with the marketing tools you utilize.
Another prominent key to the analysis is uncovering your competitor's content offers such as:
eBooks
Guides
White papers
Not only will you discover your competitor's ability to convert website traffic into leads and sales opportunities, but you will also determine their industry expertise.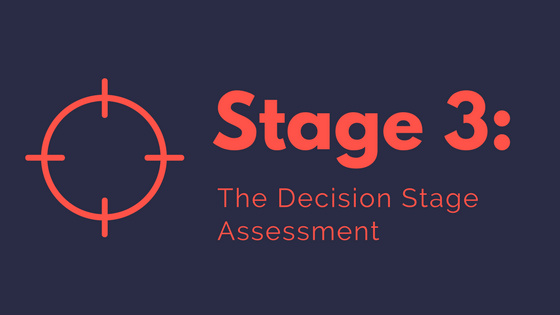 Buyer Stage 3: Decision Stage Assessment
The third stage in the buyer's journey is the most exciting stage: the decision stage.
Finally, this is the time period when the customer decides to engage more directly with your sales team.
Some ways your customers might engage with your sales teams are through calls-to- actions such as, "Buy Now" or "Sign Up."
This is when conversion optimization is needed the most.
Your ability to convert leads to sales opportunities, and sales opportunities to customers is not only influenced by your sales team. One of the largest influencing factors is the strength of your website.
To analyze the strength of your competitors' sites, we look at the following:
Consulting, coaching, and training opportunities
Speak with a representative option
Online chat options
All of these factors help push a buyer into saying yes to the sale, or at the very least, engage with your company.
Now, this is when you need to strengthen your prospect qualification. These prospects are at the bottom of the funnel and you want to make sure you spend your time and energy on the prospect's that are most likely to convert.
But of course, we have an analysis of that too.
Our sales team explores particular tactics that will help increase the level of engagement with the potential buyer.
Some good examples of transforming sales leads into customers are:
Offering complimentary consulting
Coaching
Trial offers
Assessments
When you offer your website visitor the option to speak with a representative or chat online, the more likely you are to turn your lead into your customer.
In the analysis, we do a side-by-side analysis of your competitors' offers in comparison to your offers. This is truly a remarkable way to view how your marketing and sales strategies stack-up to your competitors'.
Not to mention, you may now have great ideas on how to improve your site's buying power.
Digital Strategy Recommendations
Once we have all of the competitive analysis data, we can create the digital strategy.
You don't need to replicate and implement all of your competitors' marketing strategies. We analyze the data and provide you with detailed recommendations for you to confidently utilize the intellectual and analytical information from the previous stages.
Some of our recommendations may include the following:
Now, I am well aware that the steps to conduct a competitive analysis might seem lengthy.
But, beating your competition online will have the biggest impact on the quality and quantity of your sales opportunities today and in the future.
Always remember that, because of the enormous access to online information that buyers have today, you are no longer in control of the sales process; your buyers are in control.
In fact, your buyers will conduct 70%-90% of their research and evaluations online to determine which companies they will choose to contact or do business with.
Are you providing the research and content to make it to the final list of companies to do business with?
If you want that opportunity for a sale, it is critical to stand out from your competition.
Learn more about the other key components that need to be a part of your digital marketing strategy.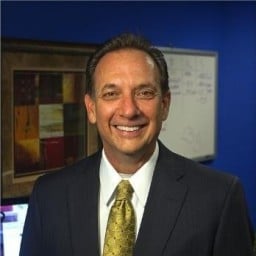 Free Consultation
Get your free consultation with digital marketing & sales experts.
Get Started