How to "Engineer" Your Inbound Marketing Strategy Plans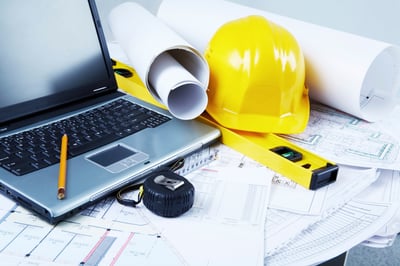 If you think the old ways of marketing engineering firms are sufficient to meet the challenges of the Internet age, you're likely to be disappointed.
These statistics from Engineering.com clearly demonstrate that engineers and their clients gather information just like regular consumers:
More than 42% of engineers use social media and read articles related to work.
Engineers are nearly twice as likely to find information online than at trade shows.
93% of engineers describe websites and search engines as "valuable sources" of information related to their jobs.
Up to 84% of engineers consume work-related content on desktop computers.
Up to 69% of engineers consume work-related content on mobile devices.
79% of engineers regularly conduct Google searches to find engineering content.
Without an inbound marketing strategy that incorporates this new reality, you risk losing business to more progressive competitors.
Understanding the Engineering Client's Buying Cycle
Before developing a comprehensive inbound marketing strategy to attract, convert and close new engineering clients, you need to understand how those clients buy. Specifically, you need to familiarize yourself with their buying cycle. Although the timeline of the buying cycle is likely to vary by buyer persona, you can expect your prospects to follow four major steps:
1. Recognizing the Need: The phase during which the prospect first realizes that they have a need for your services.
2. Research and Education: The phase during which the prospect outlines the problem or need in more detail and begins researching solutions, including your specific services.
3. Comparison and Validation: The point at which the prospect begins directly comparing and narrowing the available choices.
4. Engagement or Purchase: The point at which the prospect chooses a "winner" with which to engage and ultimately close the sale.
If you haven't already done so, you should gather and analyze data on past and current clients. You can use it to segment your ideal buyers into distinct personas that encapsulate their demographic profiles, company roles, personal motivations, pain points and other characteristics that can influence the buying process.
"Engineering" an Inbound Marketing Strategy
Now that you have a better sense of your prospects' respective personas and the likely paths that they'll take as they determine how you can meet their needs, you need to formulate - or "engineer" - an integrated inbound marketing strategy that generates quality leads and moves them along the buying cycle.
Ultimately, the goal of your marketing plan is simple: to turn more interested prospects into committed clients who are willing to sing your company's praises to anyone who will listen.
The key to a successful inbound marketing operation is a well-oiled lead-nurturing machine that harnesses the power of content marketing at every turn. This operation follows four integrated actions:
1. Attracting your ideal client to your website, which requires a variety of content marketing tools, including:
Optimized blog posts that rank highly for relevant key phrases
Social media ads and posts
Local search marketing that draws prospects in your geographical area
Pay-per-click and display ads that appear next to relevant search results and on relevant webpages
2. Enticing your prospects to take a positive action, such as signing up for a newsletter or downloading a white paper, case study, report or other high-value piece of content. Conversion-centric material thrives on optimized landing pages that guide prospects into your integrated sales pipeline for further follow-up.
3. Nurturing your prospective clients through targeted email marketing and social media to keep them engaged with your company and informed of your services. Depending on the nature of your sales process, the closing stage may involve upselling or cross-selling initiatives that boost revenue per client.
4. Delighting your existing and new clients by continuing to provide them with content and intelligence that helps them enhance their operations in some way. You can achieve this through informative newsletters, new case studies, updated eBooks, etc. It is an ongoing process designed to keep your company at the forefront with your current clients, transforming your clients into committed brand evangelists.
Learn How to Market Your Engineering Firm from the Pros
The good news is, many engineering firms are still vacillating between their old reality and the new reality of marketing. By delaying the inevitable, they are being left behind by innovative firms who are ready to sprint ahead of their competition with the revolutionary opportunities open to them through inbound marketing.
Fortunately, we're here to help you navigate this new world of opportunity. Whether you're hoping to learn more about any of the concepts outlined in this article by downloading the free eBook "Growing Your Engineering or Construction Firm Through Inbound Marketing", wish to bounce some ideas off our digital marketing specialists, or want to take the plunge and put a comprehensive marketing strategy in motion, we have the expertise and know-how to make it happen.
Give us a call or contact us online at your convenience to get started!
Free Consultation
Get your free consultation with digital marketing & sales experts.
Get Started